Zoey, a trans teen featured on HBO's 15: A Quinceañera Story, center. Photo via HBO
In 2011, 29-year-old Ben began transitioning. One of the most significant steps in this process for him, he told me, was choosing his name. "When a baby is born into a Jewish family, there's usually a Hebrew naming ceremony performed at the synagogue where friends and family come to celebrate the existence of this new person," Ben said. "I'm agnostic and personally not a big believer in organized religion, but I do consider myself to be culturally Jewish." When his mom suggested he have a naming ceremony at temple for his new name, he agreed.
Ben, whose last name is omitted because he doesn't discuss his gender identity at work, explained that naming ceremonies aren't typically performed for adults, and that his rabbi said he was the first trans person to have a public naming ceremony in their temple. "Which was pretty cool, because it made me feel like a pioneer of sorts," he said. Being recognized and renamed in the presence of his friends, family, and an "accepting and supportive" religious community "was very therapeutic for me," he continued. "It was one of the first times in my life where I truly felt seen as my authentic self."
Though Ben was the first at his temple, he's one of many people of trans experience who have found self-affirmation by reclaiming religious and cultural ceremonies in their own image. Through these ceremonies, they're finding new ways to bridge their cultural heritage with their gender identity, all while breaking down doors and stigma within the communities in which they were raised or have adopted.
Mey Rude, trans editor at Autostraddle, was surprised with a quinceañera by her friends to celebrate her coming into her own as a young trans woman in her twenties. "The day of my celebration was the last full day of A-Camp, Autostraddle's camp for queer women and trans folks," Rude told me. "At dinner, my best friend Heather Hogan got up and started making an announcement about how it was a birthday party, but it was also a specific birthday party: my quinceañera. I was completely surprised and started crying right away," she said. "My best friends were all dressed in purple as my quince court and I was handed a beautiful quince cake. They talked about how they loved me and were thankful for me and sang to me. Later that night, at the dance, they had me sit in a throne while the masc-of-center dance troupe danced and I watched videos of my family sending me messages of love." When it was time for the quinceañera's dance, Mey said one friend stood in for her father while two others serenaded her with "Part of Your World," one of her favorite songs from Disney's The Little Mermaid. "It was a magical experience and I've never cried so much in my life."
For Mey, celebrating her quinceañera made her feel more connected to her cultural identity, fulfilling a dream she thought might always be out of reach. "I had always dreamed of having one since I was little," she said. "But as I got older I didn't think it could ever happen. Being Latina and being Mexican are just as important to me as being a woman, and I saw this as the ultimate way to combine those things."
"Across the span of world history, many societies have recognized three or more gender categories, and have acknowledged transitions between them," said Dr. Cary Gabriel Costello, director of LGBT+ Studies at the University of Wisconsin, Milwaukee. And though many cultural traditions incorporating gender variation have been lost to European colonization, leaving "scant evidence" of their existence, Costello said, "those traditions were rich, and many are being recovered and revitalized today. So in creating or altering celebrations for communities and families to honor an individual's gender transition, Americans are […] acting in accordance with traditions throughout world history."
---
Watch Broadly profile a trans student who brought gender neutral bathrooms to his high school: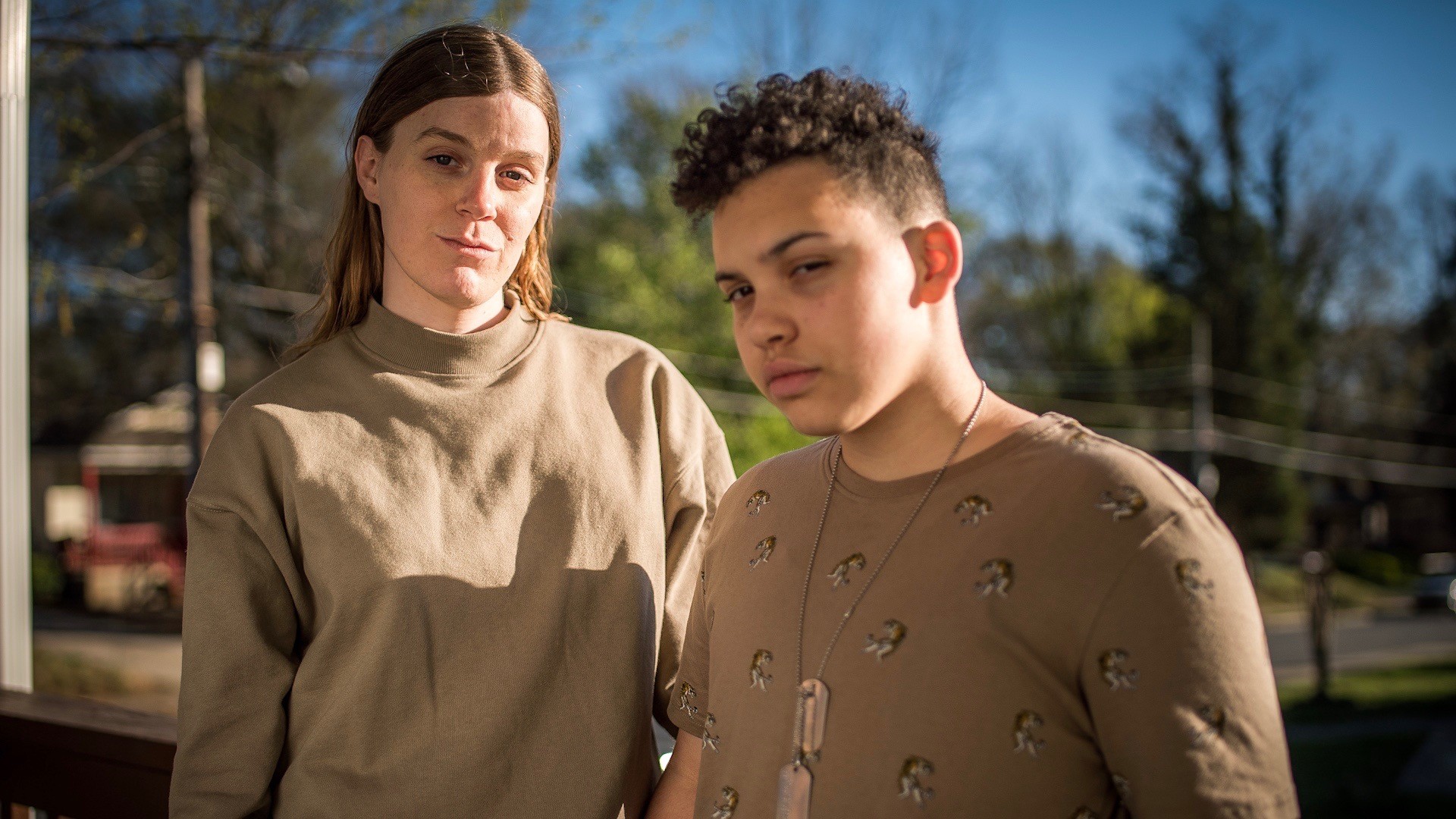 ---
Spearheaded by queer-inclusive religious organizations and prominent queer clergy, the movement to reclaim naming and coming-of-age ceremonies in queer and trans contexts is growing. Groups like Unitarians, LGBTQ Black Christians and Wiccans are encouraging congregants to undergo ceremonies that would signify a reconciliation between their gender identities and faith. Perhaps the most famous renaming ceremony to date might be Caitlyn Jenner's, officiated by the transgender pastor Allyson Dylan Robinson and featured on a 2015 season finale of her reality show I Am Cait.
Through them, trans-identifying individuals are rewriting the rules of the religious traditions and cultural milestones they hold dear. As Dr. Costello told me, some trans teens and young people are also creating their own coming-of-age narratives, through ceremonies that not only acknowledge the transition between youth and adulthood, but also the transition into one's true gender. "I know a few people who have celebrated their transitions with a bar or bat mitzvah or naming ceremony," Costello noted. HBO's documentary series 15: A Quinceañera Story also featured a young trans woman, Zoey Luna, whose quinceañera served as both a welcoming to adulthood and a gender-affirming coming out ceremony.
However, as UC Riverside Postdoctoral Fellow in Gender and Sexuality Studies Brandon Robinson points out, naming or coming-out ceremonies centered around family or community may not be accessible to everyone. Robinson, who works with homeless trans youth, notes that they may be inaccessible to many trans people, especially those who need them most. Many trans youth, especially the underprivileged, lack "the social, cultural, and/or class capital to reclaim these milestones," he said. And coming out to one's family, let alone one's entire community, can create unsafe situations for some. "For example," Robinson said, "transgender people of color often have to face both racism within LGBTQ communities and cissexism within communities of color, which can make them feel as if their racial and gender identities are in conflict."
But Robinson also noted that family still plays a significant role in the lives of trans youth, and recognition can be incredibly validating. "Marginalized people from a variety of cultures are creative and are probably finding ways to bridge and celebrate their cultural heritage along with their gender identity," Robinson noted. "These celebrations, then, can be a way to bridge these identities together in a celebratory and supportive way."
Gender transition itself comes with its own milestones, including "name changes, dressing as one's gender for the first time in public, starting hormones, disclosing to friends and loved ones, and/or undergoing surgery," said Reese C. Kelly, director of the Office of Pluralism and Leadership at Dartmouth College, which works to keep the college a diverse, socially just place. In many ways, Kelly told me, incorporating new, inclusive traditions into typical milestones can have a life-saving power. "Transitioning is life-affirming and life-changing for people of trans experience, and the recognition of milestones has always been part of the diverse paths we take," Kelly told me. "What is interesting is how we integrate our trans experiences into existing cultural and social practices that weren't created with us in mind."
For many, Kelly said, coming out and being truly seen can signal the start of a new life. "I know many trans people who treat the day they started hormones or changed their name as second birthday," Kelly said. "For the vast majority of trans people, we experience a physical, spiritual, mental, and social puberty later in life than our peers, and in environments that are not always supportive. It can be an incredibly isolating experience, especially when exciting changes go unnoticed or unrecognized by people close to us. Cultural ceremonies can reduce this sense of isolation. They recognize life changes with practices that reaffirm an individual's place in a broader community."
Loneliness and isolation can follow individuals who aren't able to express their gender identity freely because of community or cultural attitudes. But being recognized by those same communities can allow trans people to lead fuller, more authentic lives, because they will no longer have to parse two parts of their identity that otherwise naturally overlap. And for many, this can mean nothing less than a second chance at a new life. Sign up for our newsletter to get the best of VICE delivered to your inbox daily.
Follow Sofia Barrett-Ibarria on Twitter.