When Mexican immigrant Yunuen Alvarado got approved for Deferred Action for Childhood Arrivals (DACA), it changed her life. It shielded her from being deported and allowed her to work legally in the US—but it also protected her from her abusive father, who had forced her to immigrate to the US when she was seven and later confined her to his Alabama house unless she was at work.
"I could pick up long hours and take a break in peace, and get home late with a valid excuse and not get in trouble for that," Alvarado told me. "For me, DACA has been more about safety than anything." She's had DACA since she was 14, and began working within a month of receiving the temporary status.
That makes her one of the roughly 800,000 DREAMers—immigrants who were brought to the country illegal as children and who have benefited from the program started by the Obama administration. All of them are now gripped with anxiety as a result of rumors that the Department of Homeland Security is seriously discussing the fate of the program.
"It terrifies me," said Alvarado, now 19 and a student at Texas State University.
---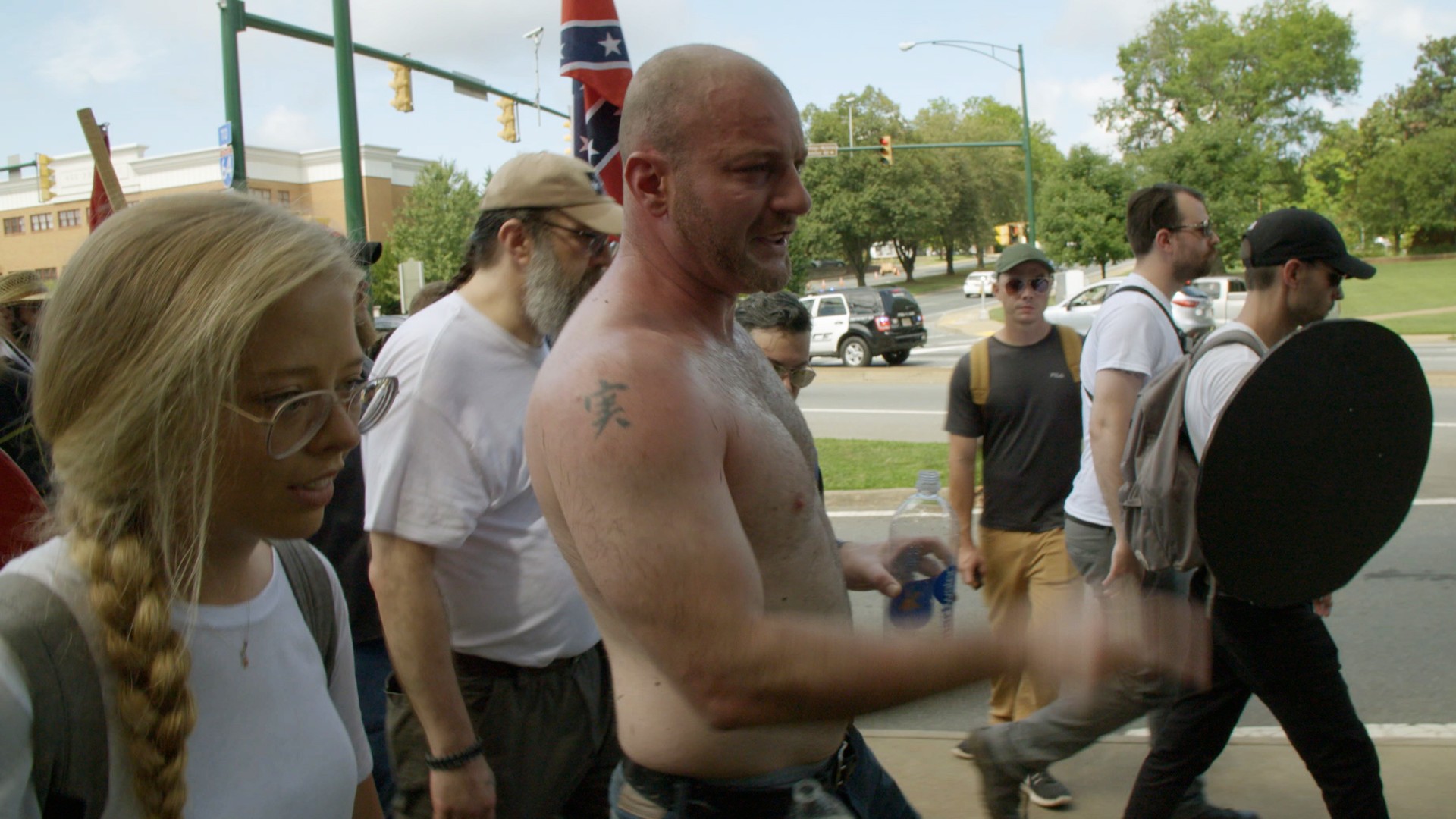 ---
Though DREAMers have been on edge since the election of Donald Trump—who initially pledged to end DACA but then appeared to back off—they fear this could be the truly decisive moment. A coalition of attorneys general from conservative states plans to sue the administration on September 5 unless the federal government rescinds the program. That coalition, led by Texas attorney general Ken Paxton, sent a letter to the administration earlier this summer asking it to stop issuing new and renewed DACA permits, which each last two years.
Faced with such a legal challenge, top DHS officials met to "review the status of DACA and review [next steps] for the program," an anonymous official told the Washington Post Thursday.
A DHS spokesman confirmed to me "that DHS officials met recently as part of an ongoing review of DACA," but said it was part of a larger review that has been going on "for months."
Recent signs could point to Trump deciding to strike down DACA. In Cincinnati, a 22-year-old DREAMer was recently detained and slated for deportation. On Friday, anonymous officials told NBC News that Trump was expected to end the program.
"I don't know and can't predict when a decision will be made," David Lapan, a DHS spokesperson, told me in an email. "It is being reviewed because it is a tough problem, with complicated legal, legislative, and immigration considerations."
In response to a follow-up email about the NCB News story in particular, Lapan said, "It's not accurate that DHS sent its recommendation to the WH. There have been on-going discussions but no decision."*
But outspoken DACA recipient Greisa Martinez Rosas, 29, director of advocacy and policy for the youth immigrant organization United We Dream, believes that the administration is rushing to make a move before the lawsuit.
"This comes at a very alarming timing given that the September deadline Ken Paxton laid out is approaching," said Martinez Rosas, whose current permit expires in November. "This administration could have revoked DACA on January 20 but because of the power of immigrant youth we're in month eight [of the Trump presidency] and the program is still in place, and the president has said positive things about it multiple times."
Martinez Rosas also linked the discussion of DACA's termination to a larger "unveiling of white supremacy" in the nation, referring to the deadly white nationalist protests in Charlottesville earlier this month. "It would put young people of color like myself at risk of deportation," she told me.
Immigration advocate Vanita Gupta, who headed the Justice Department's civil rights division under Barack Obama and is now president and CEO of the Leadership Conference on Civil Rights, said in a press call Friday that "attacks on immigrants are a central element of the white nationalist agenda."
Lapan called the link to white nationalism "a ridiculous claim absolutely without merit." He declined to comment on whether the DHS discussions were linked to Paxton's letter, since the letter was addressed to Attorney General Jeff Sessions and not DHS.
Despite the impending lawsuit, the Trump administration's DACA plans ultimately remain unclear, said Stephen Legomsky, former chief counsel at US Citizenship and Immigration Services under Obama. "I think its very hard to predict mainly because DACA is a very popular program so politically it's difficult to rescind, but they have an opening to do so now if they want to because of threat of litigation," he told me.
If the administration does terminate DACA, USCIS could simply issue a single memo that would halt the processing of any new applications or renewals, explained Legomsky. Reversing current permits would be far more difficult, since DHS would have to notify each person individually as to why her work permit was being revoked, and that person would have the opportunity to appeal.
"That would be enormously labor intensive, and I suspect the administration would be very unlikely to do that," said Legomsky.
Even if the administration chooses to do nothing regarding DACA at this point, the legal challenge by Paxton and the other nine attorneys general places the program at risk. That's partly because the judge slated to hear the case, US district court judge Andrew S. Hanen of Brownsville, Texas, is "one of the most extreme anti-immigration judges today," said Legomsky.
Paxton has asked Hanen to add DACA to a current lawsuit he and other states filed last year against Deferred Action for Parent Arrivals, another program by the Obama administration designed to grant undocumented parents of US citizens deportation relief. If Hamen adds DACA to the case, Legomsky said there was a "99 percent" chance he rules against it.
"I think the most likely option is that the administration does nothing affirmatively and waits to see what the outcome of litigation is," said Legomsky. The administration's Department of Justice will most likely decline to defend the lawsuit, particularly since Sessions has come out against DACA. A third party representing DACA recipients could then defend the case.
To conservative immigration analyst Steven Camarota, director of research for the Center for Immigration Studies, which advocates for low immigration policies, at one point or another, the Trump administration must ultimately put an end to DACA.
"He promised to end it so his failure to end it is not fulfilling a specific campaign promise," said Camarota, who believes allowing deportation relief to undocumented youths is neglecting to enforce the law. "He didn't know what to do about it because his administration is not fully staffed and I think he's been distracted by other things and he has sympathy for the population in question."
This story has been updated to add the most recent comments from DHS.
Follow Meredith Hoffman on Twitter.