Reuters
Two ISIS terrorists got hair transplants in Turkey in a bid to slip home to Germany undetected and carry out a mass attack, German media reported Wednesday.
However, their attempts to change their appearance failed, and Adnan Sutkovic and Zulhajrat Seadini were arrested on an Interpol warrant in Turkey last year after fighting with ISIS in Syria, where Sutkovic had appeared in an execution video.
The men were one of three ISIS hit squads who were planning to carry out Paris-style attacks in Germany, according to the account of one of the plotters, who spoke to German media outlets NDR, WDR und Süddeutsche Zeitung from a Kurdish prison in northern Syria. His account of the plot, which included among its intended targets a large music festival, was confirmed by German intelligence officials.
The 39-year-old man, identified only as Oguz G., was a member of a notorious Salafist group based in the city of Hildesheim, before he left to join ISIS in Iraq in 2015. The extremist was eventually captured by Kurdish forces in the battle for Raqqa last year, and remains in their custody.
Germany's intelligence services ran a surveillance operation after they were tipped off to the planned attack. The lead came after Oguz G.'s wife reached out to people in the German Salafist scene attempting to find women to marry the jihadists and provide them cover ahead of the attacks, unwittingly tipping off a source who was feeding intelligence to the authorities.
"For us, the facts in this case were very concrete and resilient, which is often not the case," Attorney General Peter Frank told reporters.
Oguz G. also spoke of plans for the attackers to get tattoos to further disguise themselves. Some of the other intended attackers are believed to have since been killed on the battlefield, according to reports.
Germany has weathered a number of terror attacks carried out by radical Islamists in recent years, notably an ISIS truck ramming at a Berlin Christmas market that left 12 people dead in 2016. On Wednesday, a 55-year-old Syrian refugee carried out an arson attack and hostage-taking at Cologne's railway station — an incident which authorities say appeared to have a terrorist motive.
But so far the country has avoided an incident on the scale of the November 2015 ISIS assaults in Paris, in which 130 people were killed.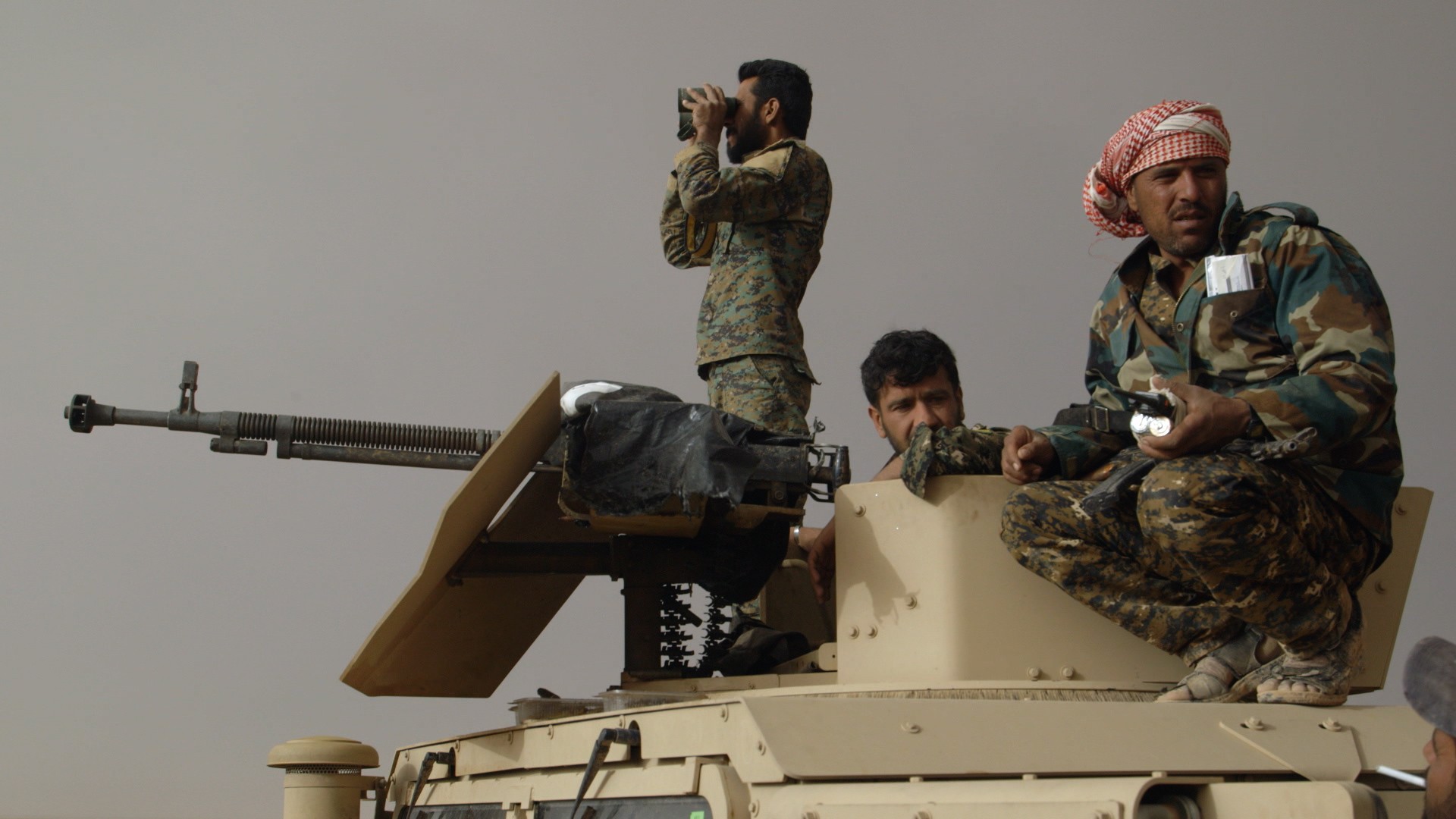 Cover image: A member loyal to the Islamic State in Iraq and the Levant (ISIL) waves an ISIL flag in Raqqa (Reuters)