The governor of Jakarta is on trial for blasphemy in a case based on controversial religious freedom laws in Indonesia, the world's most populous Muslim-majority country.
Basuki "Ahok" Tjahaja Purnama is the first Christian governor of the capital city in decades and the first belonging to Indonesia's ethnic Chinese community.
In September he cited a passage from the Quran while campaigning. Many conservative Muslims took offense to his casual reference, and, spurred by a video posted on social media that was edited to make Ahok's comments seem insulting, many groups organized massive protests calling for his arrest. On Nov. 4, an estimated 200,000 people marched through Jakarta, sparking violent clashes that left dozens injured. Soon after the demonstration, Indonesian President Joko Widodo promised that legal action would be taken against Ahok.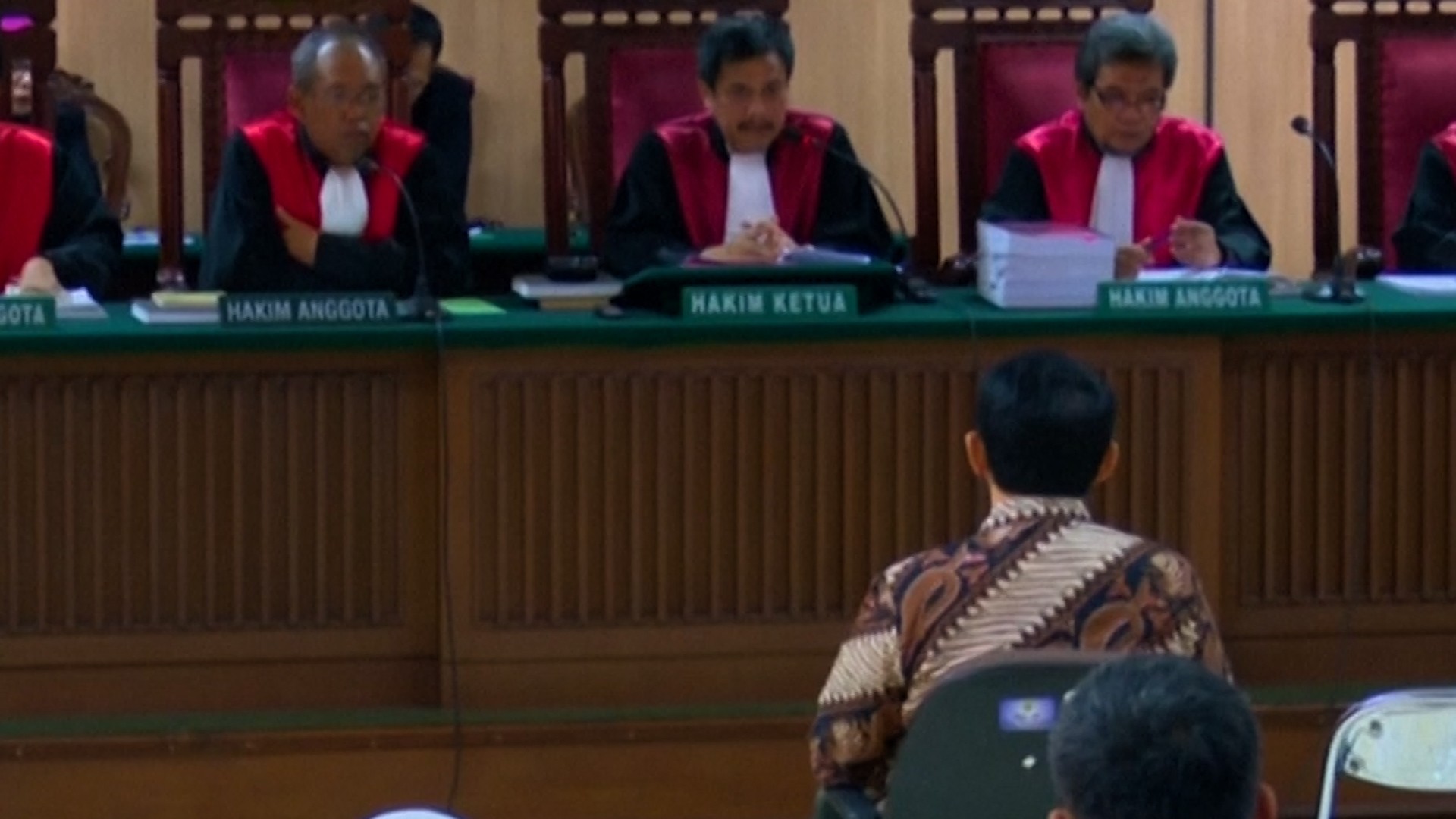 Article 156a of Indonesia's criminal code, also known as the "blasphemy law," allows officials to prosecute anyone who says or does anything that has "the character of being at enimity with, abusing or staining a religion."
Ahok's trial began on Tuesday. If convicted, he could face up to five years in prison.
Multiple human rights advocates have said these rules are mainly used to prosecute minority groups and should be revoked, and have called on Indonesian police to drop the case.
"This cause would set a deeply worrying precedent, making it hard for the authorities to argue that they respect all faiths," Rafendi Djamin, Amnesty International's director for Southeast Asia and the Pacific, said in a statement this week.