For one of the most anticipated fights in sports history, a Toronto artist—unlikely to some who underestimate the city's talent—provided a crucial song as its soundtrack. "Money Team" is arguably one the city's most recognizable songs of the summer and the soundtrack to the Mayweather vs. McGregor press conference in Toronto. What was that moment like? For Friyie, it was life-changing. "I always just want my music to touch people and to let it reach different places and affect people in different ways," he says in an interview. "For me, to know that my music, my song, was actually part of such a historic moment and time was definitely an honour. It put more fuel into my dream."
Though he hasn't been signed to the athlete's label The Money Team, Anzul Jennings, a friend and business partner of Mayweather, assures that Friyie has Mayweather's support. Of course, artists want to live beyond a co-sign. Friyie is ensuring that he has longevity through his newest project set to release in late November. "It's a self-titled EP project but it's spelled phonetically: F-R-E-E-Y-A-Y," he says. "The project is basically about giving the world a definition of me as an artist… It's about looking deeper than the surface and once you see the [album's] cover, you'll understand. There are words encrypted in my face and it's just about symbolism. Deeper than the surface. Just always look deeper."
Friyie carries his own ambitions along with the ones of his family and neighbourhood. He's entirely self-aware and—especially seeing how well "Money Team" did—he knows that it'll lead him closer to the place he wants to be. "I want my music to take me places where I've never been and it to be a vehicle and a way to provide for my family," he says. "[My parents] weren't able to graduate school and they came to Canada as immigrants. They came to provide opportunity for us."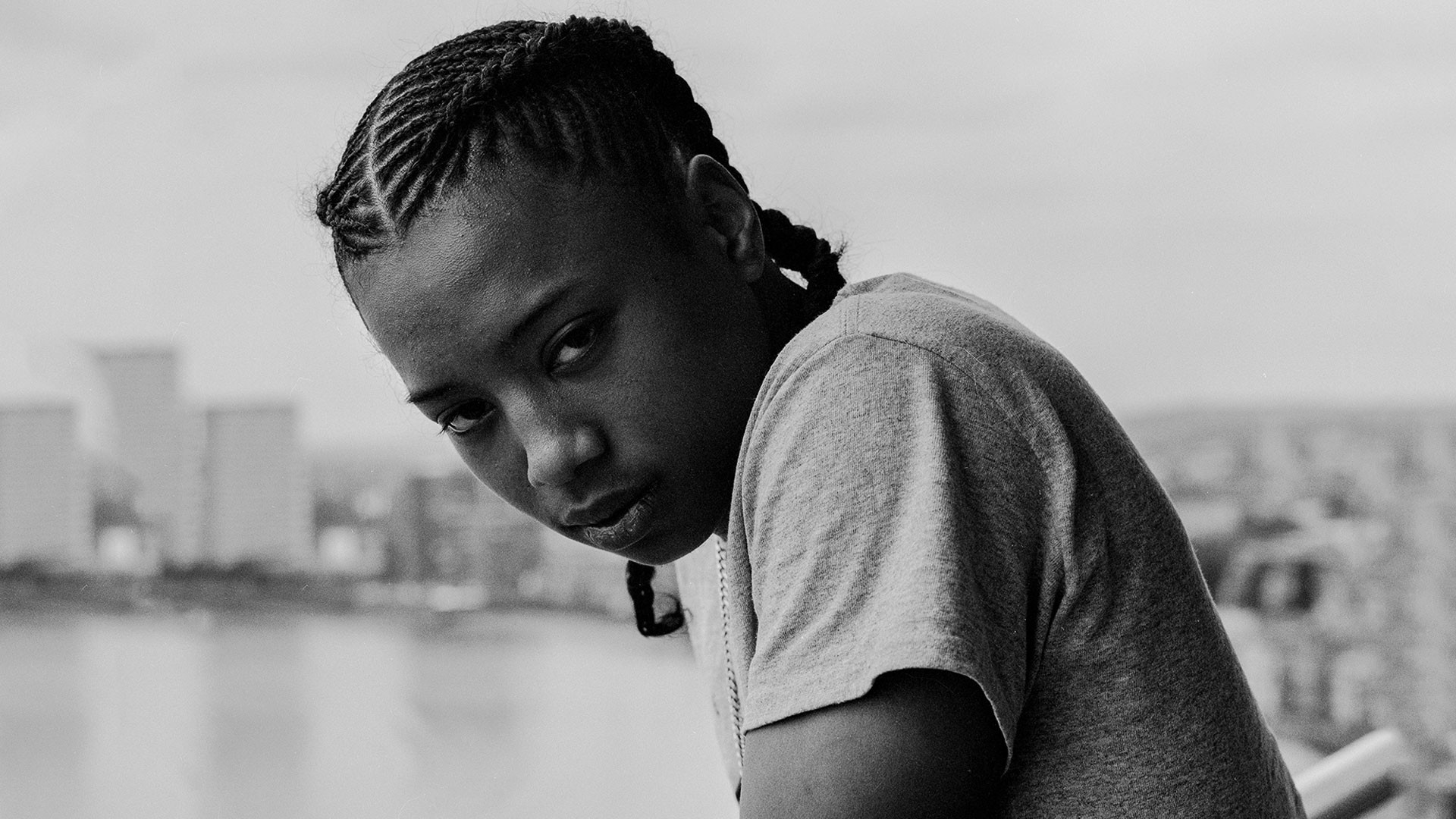 Of Ghanaian descent, Friyie was born and raised in 'Connexxions,' a section of Toronto's Jane and Finch neighbourhood. Though the community carries a bad rep, its residents have an appetite for greatness. "There's a lot of negative connotations that come from just the name of [my neighbourhood]," he shares, emphasizing his Ghanaian heritage. "You can't really look at someone from a certain area and try to define them based on what you know about that area. Your area doesn't really define you as a person, the situation that you're in or the situation that you were put in. It's about what you make out of it."
Still, Friyie's perseverance is giving him the opportunity to break that cycle. "There's obviously going to be a lot of things in the environment that may stop you from certain things or will probably hinder your direction, but coming up, I've always tried to remain focused… Coming up in that environment, you see a lot of things, you experience a lot of things".
As a recent post-secondary graduate, he's also been able to integrate his skills of research and task completion to meet his music-related goals, making himself an artist that is able to approach things more strategically. "When I first went to the university, it was a challenge. A lot of my friends didn't go and there were other things I could have been doing, you know, making money and other things, but I just wanted to start and finish something."
Friyie has been able to take the lessons he's learned by way of school, his neighbourhood and life, and apply them as foundational cornerstones in how he's approached music. Despite what some may argue has been predestined for him, he's been able to carve out an alternative path for himself and leaves this piece of advice specifically for other youth who may have faced similar situations: "If you envision something, just follow through with it. There might be a lot of obstacles but it's really as simple as that. That vision will lead you to invest in yourself. That vision will lead you to surround yourself with the right people and everything else will just fall into place as long as you stay true to that."
Sharine Taylor is a writer based in Toronto. Follow her on Twitter.