Jason Getz-USA TODAY Sports
Six months after I played my final competitive round on the LPGA tour, I decided to take a swing at golf again as a weekend warrior. I packed my golf bag, put on a collared shirt, and headed to a local municipal course. While checking in, I mentioned to the attendant that I used to play golf professionally. She wasn't impressed. She said my total for the round would be $75, not including the glove I had to buy which tacked on an extra $18.
By the end of the day, after buying a couple snacks at the turn, I spent a cool $100 for one round of golf—about six hours of my time. Until then, I had played golf for free my entire life. My dad was a head pro at a golf course. I played college golf. Then I benefitted from the perks of being a pro golfer.
I was a perfect example of how insular and oblivious the golf establishment can be. I had envisioned playing recreationally after I left the tour. But in my new life as a writer, I can't afford to play golf recreationally. As a result, the skills I acquired during my twenty years of training have withered away.
Last year, Business Insider published a story called "Millennials are Killing Golf." Golf is obviously just one of many things millennials are destroying (R.I.P. Applebees). Currently, more courses are closing than opening, and according to the National Golf Federation, just 23.8 million people played at least one round of golf in 2016, down from the 30 million in 2005. Participation by players aged 18 to 34 has plummeted by 30 percent over the last two decades.
Perhaps our love for avocado is just too much for golf to withstand. Except it's not millennials killing golf: the golf industry is killing itself. The sport is not only too expensive, it's too old, too male, and too white.
My generation has more student-loan debt than ever before. On average, students are graduating with a Bachelor's degree with more than $35,000 of debt. When you're in debt, your priority might not be spending six hours to play 18-holes for $40, plus food, plus whatever you spent on equipment. Not everyone is so lucky to grow up playing golf for free for 20-plus years.
But the cost of playing golf is only a small part of why my generation has inched its way away from the sport—golf is still a good ol' white boys club. Augusta National, the most famous golf club on earth, didn't admit a black member until 1990 and didn't admit a woman until 2012. The institution of golf has not taken into consideration how times have changed socially and politically, and it suffers as a result. Millennials value diversity and inclusion more than ever before, and by 2025 millennials will make up nearly 75 percent of the workforce. We're also more conscious consumers. According to a recent study, 70 percent of millennials will spend more money on brands that support causes important to them. It's hard to imagine those brands existing in the current golf industry.
The optics of golf are, for a lack of better words, not appealing to a generation that by all accounts is more progressive than its parents. Walk into any pro-shop and chances are you will see white people and yes, mostly white men. The LPGA currently has close to 2,000 certified women instructors, in comparison to the PGA of America which boasts more than 27,000 male golf professionals. Black men and women make up less than one-half of 1 percent of the nation's pros.
The sea of white at courses is a reflection of who is in charge at the top. Currently, of the seven people who serve on the board of directors at the PGA of America, all are white, and six are men. The United States Golf Association's board of directors has fifteen members, twelve of whom are white, and only two of whom are women.
Did I mention that all of the members of these boards of directors are, um, far removed from the age demographic of millennials? Yes, they're all old, and did I mention mostly white and male? While these organizations have diversity task forces, those don't mean much when the leadership reflects the opposite of diversity.
The sport has been plagued with racism and sexism for the get-go. The PGA of America barred African Americans from becoming members until 1961, and did not allow women to join until 1977. The one time in history when golf did take a stand was during the 1960s when the LPGA tour had two black golfers, Althea Gibson and Renee Powell, playing at the time. Some of the host courses refused to have black golfers play on their courses, so they made their "open" tournaments into "invitationals" so they could invite only white golfers. The LPGA held a vote with its players, and they agreed they should not play where not everyone was welcomed. Unfortunately that was more of a one-time deal than the beginning of a new path.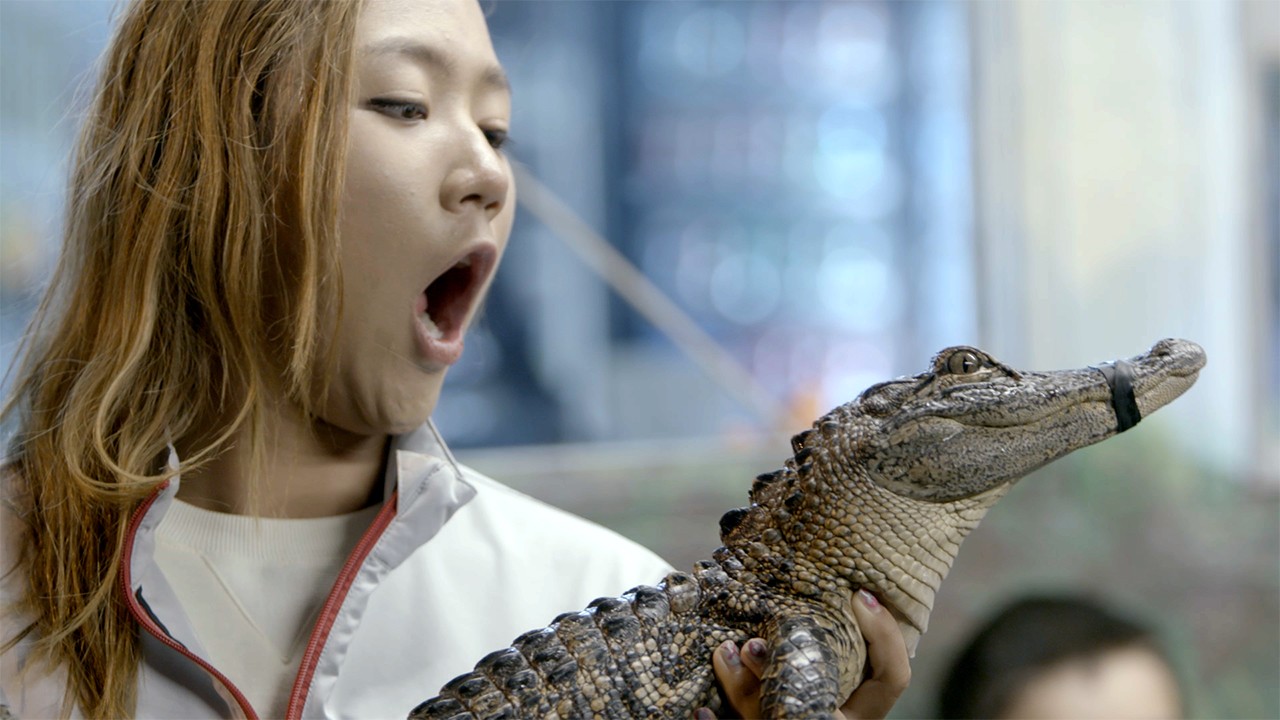 These days, the golf establishment still can't figure out how to change—how to make progress.
Most recently, at the PGA of America annual golf show this past January, there was a panel discussion on how to grow women's golf. Take a guess at how many women spoke on that panel? One. And all five panelists were white.
The lack of diversity also explains why golf has done very little to distance itself from Donald Trump. In fact, golf has continued to host major tournaments at Trump's golf courses: The USGA held the 2017 Women's U.S. Open at Trump National in Bedminster; the Senior PGA Championship was held at Trump National Golf Club in Virginia; in 2022, Trump National in Bedminster will host the PGA Championship; and major champion and favorite on the PGA Tour, Phil Mickelson, was hand selected to re-design an 18-hole course in Tabanan, Bali, that will be re-launched as Trump International Golf Club.
The golf establishment has implicitly endorsed Trump's racism and sexism—further confirming the widespread belief that golf has little interest in progress, and little interest in progressive younger fans. It's great to have a panel where you talk about inclusion and diversity. It's not so great when you are simultaneously standing idly by as a president who shows a complete lack of regard for women and people of color speaks on behalf of the industry and profits off the exposure his courses get hosting tournaments.
So golf, it's time to wake up. If you want millennials to tee it up, figure out how to make it affordable and inclusive. Consider elevating younger, more diverse figures to actual positions of leadership—not just sticking us on panels and commissions. And for all that is good and great in this world, stop giving Donald Trump a platform to be a spokesperson for golf. Stop rewarding him. Stop partnering with him. Stop making him richer.
Instead, invest in building relationships with the very people who you need in order to survive in the future. Because trust me, millennials aren't hell-bent on killing industries. But we aren't hell-bent on saving them either.