Ramadevi and her father sit under a tamarind tree. Photo by Jayisha Patel
"Papa, I was your little girl," narrates Ramadevi, an Indian sex trafficking survivor and mother of one. "You thought the marriage you arranged for me would bring me a better life. It didn't turn out that way. We did not know it would lead me to a brothel. Sold off. Taken away from my daughter, my life."
Ramadevi's story is harrowing, but it is not unusual. According to government statistics, almost 20,000 women and children were trafficked in the country last year (the true figure is believed to be much higher). But we rarely hear the experiences of India's trafficking victims—the ugly crime strips them of their voice as much as it deprives them of their bodily autonomy.
What makes Ramadevi's story unique? Firstly, she is a survivor who escaped her brothel to rejoin her parents and daughter in a rural village in India. And secondly, because she's telling her own story in the world's first virtual reality documentary about sex trafficking, Notes To My Father.
As Notes To My Father opens, we watch Ramadevi's daughter, clad in a turquoise dress, swinging her legs happily as she looks out across wide fields. The 360 degree view seems idyllic, but you realize the desperate poverty the family lives in once you pan the camera—and their subsequent susceptibility to traffickers makes a lot more sense. After Ramadevi's father arranges a marriage intended to turn their fortunes around, Ramadevi gets on a train away from home and finds herself in a rain-soaked, filthy alleyway in front of a dark set of stairs.
Although this is a virtual reality film, you don't need an Oculus Rift headset to feel your way around Ramadevi's surroundings. By toggling up, down, left, or right in the YouTube viewer, we see her world as she sees it.
Ramadevi shares her own story in voiceover throughout; how she'd play dead as men raped her to numb the pain; her yearning for her daughter; how her father never stopped looking for her—and how she eventually escaped and found her way back home, where her father wept tears of joy but never asked her what happened, because he already knew.
Director Jayisha Patel knew she wanted to explore a little-known but common truth about much Indian sex trafficking: that fathers are often directly linked to their daughters' abuse.
"As a filmmaker whose work has focused on gender violence and female empowerment, it was important for me to tell the story primarily through a survivor's perspective," Patel explains. "But I also wanted to acknowledge her father's perspective, through their complex but loving relationship. This enabled me to create a film that showed their two perspectives, so as to invite men into the conversation about trafficking too."
Shot over ten days in southern India, Notes To My Father was created as part of the VR for Good Lab from Oculus, alongside Golden Globe nominated studio Reel FX and anti-trafficking non-profit My Choices Foundation.
For Patel, the decision to create a VR experience was inherent to the artistic integrity of the film. "[The VR] enables the viewer to be even more focused and immersed in Ramadevi's story than in traditional film, giving a sense of presence so as to emotionally connect with her story on a deeper level," Patel argues. "VR puts the viewer into the very setting in which her story is being told, in 360 degrees. We're there, with Ramadevi as she recounts her story, rather than being a passive onlooker."
Plus, the virtual reality aspect engaged audiences who wouldn't ordinarily watch a film about sex trafficking. Patel tells me that at Sundance Film Festival (where the film launched), an audience member told her they would have swerved a sex trafficking film were it not for the VR component. "They said that because it was in a VR medium they felt compelled to watch the whole film and were fully invested in it."
Making Ramadevi feel comfortable on set was a key concern during filming. Patel tells me that she brought Ramadevi's best friend with her onto the shoot to help her feel more comfortable. "I was also open with her about my own experience of sexual abuse," Patel goes on. "This enabled us to form a close bond. After each day's shoot Ramadevi and I would on the kitchen floor and talk, sometimes laughing so much her neighbors complained."
---
Watch: Malala on Refugees, Advocacy, and the Girl Power Trip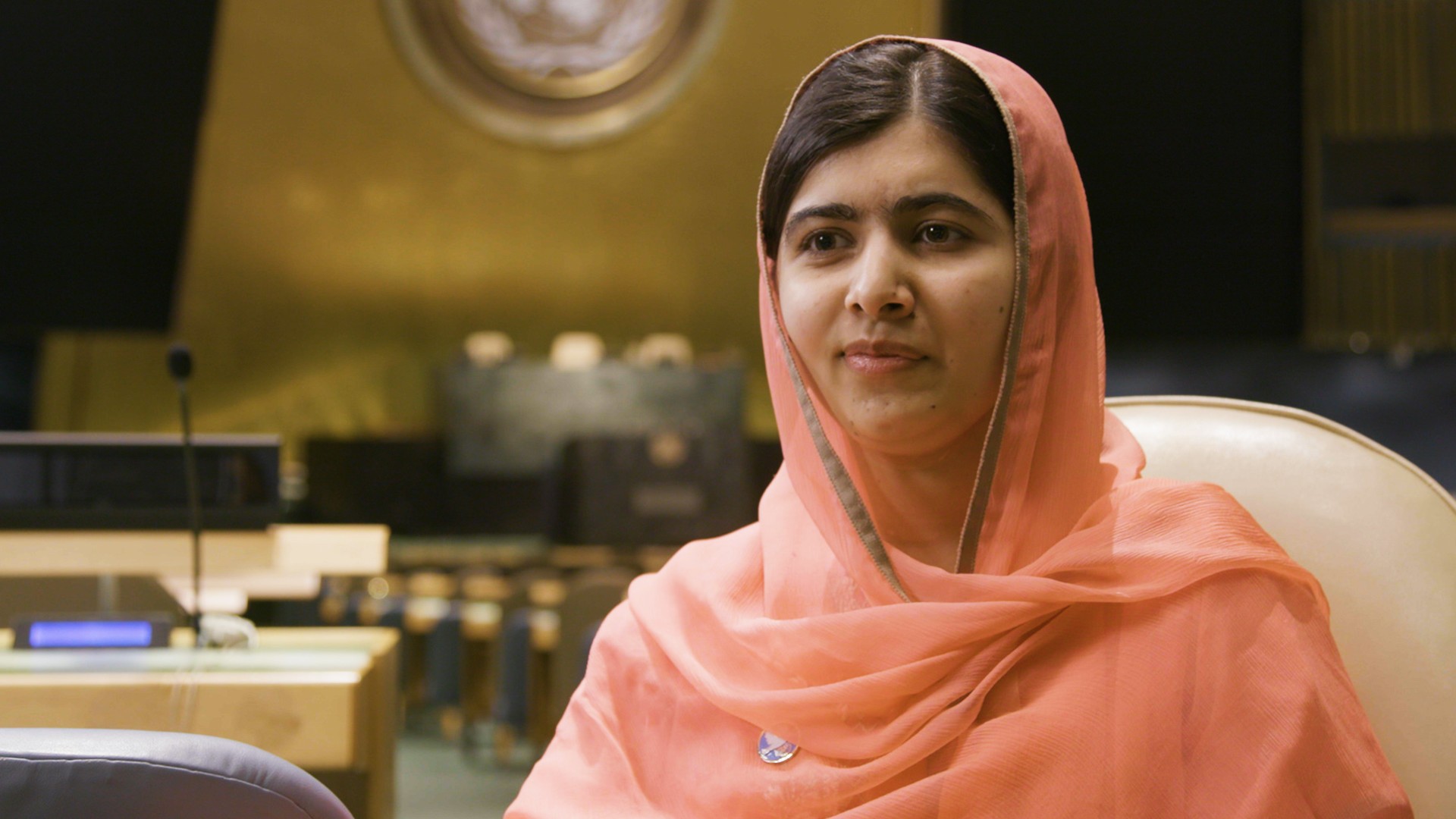 ---
Patel wanted the film to be centered by female voices, specifically those of abuse survivors. For example, Patel chose a voiceover artist—Sneha Jawle—who herself was an acid attack survivor. "I felt only a woman who could relate to Ramadevi's experience in some way could accurately reflect the sincerity and authenticity with which Ramadevi shared her story," Patel explains.
There's no happy ending to Notes To My Father, but there is hope: Ramadevi and her father now work with their local community to educate people about trafficking and the importance of reporting cases to the police. And with the help of a local NGO, Ramadevi's traffickers were brought to trial and prosecuted, in the first case of its kind in her district.
Patel's ultimate aim for the film is to broaden the debate around sex trafficking. "It's so easy to mistake issues such as sex trafficking as just a women's issue," she argues. Men will be crucial in ending trafficking in the future, she says.
But more than anything, Patel wanted to depict Ramadevi in all her humanity. "Trafficking is such an extreme tragedy, and there can be a tendency to see survivors in the light of their experience rather than for who they are as individual people outside their experience.
"I wanted to create a film that could touch on trauma and memory and how these can shape, rather than define our lives. It is ultimately a story of survival and an ode to resilience."