Catalonia's leader left the province's future up in the air Tuesday when he announced it would seek independence from Spain — but only after more negotiations.
In a highly anticipated speech to the region's parliament, Carles Puigdemont said leaders need to de-escalate the situation there and that "the only way to move forward is with democracy and peace." The address came two days after a massive protest of hundreds of thousands of people in Barcelona who opposed Catalan independence and called for unity within Spain.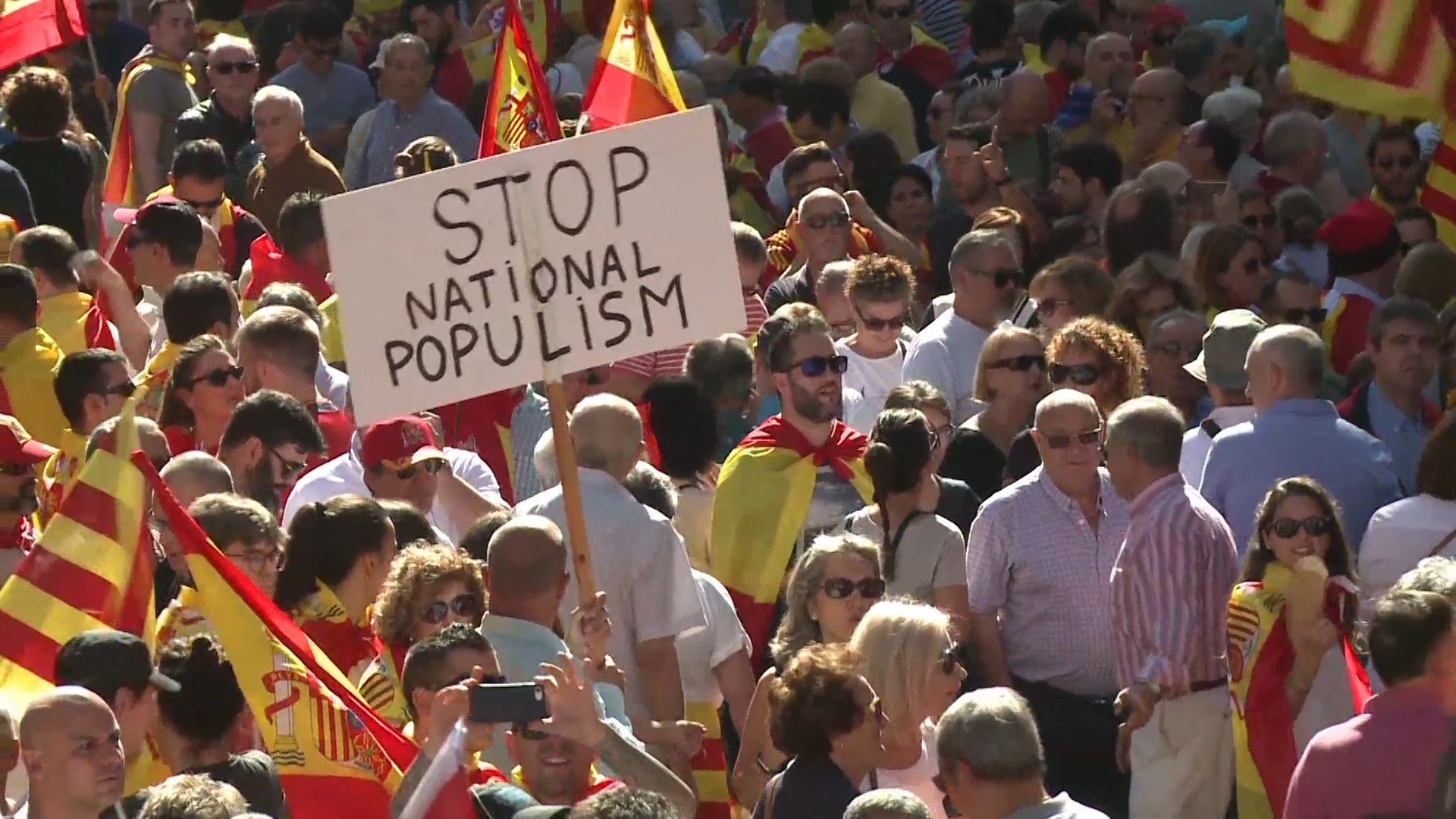 Catalan leaders say an independence referendum Oct. 1 earned the region independence, but Spain considered the vote illegal. Though 90 percent of voters approved the referendum, voter turnout was only 43 percent.
Spain's national leaders are determined not to let the province go and have said they would take over the regional government to stop it from leaving.