Engineering company Boston Dynamics has created a new robot. And it's terrifying.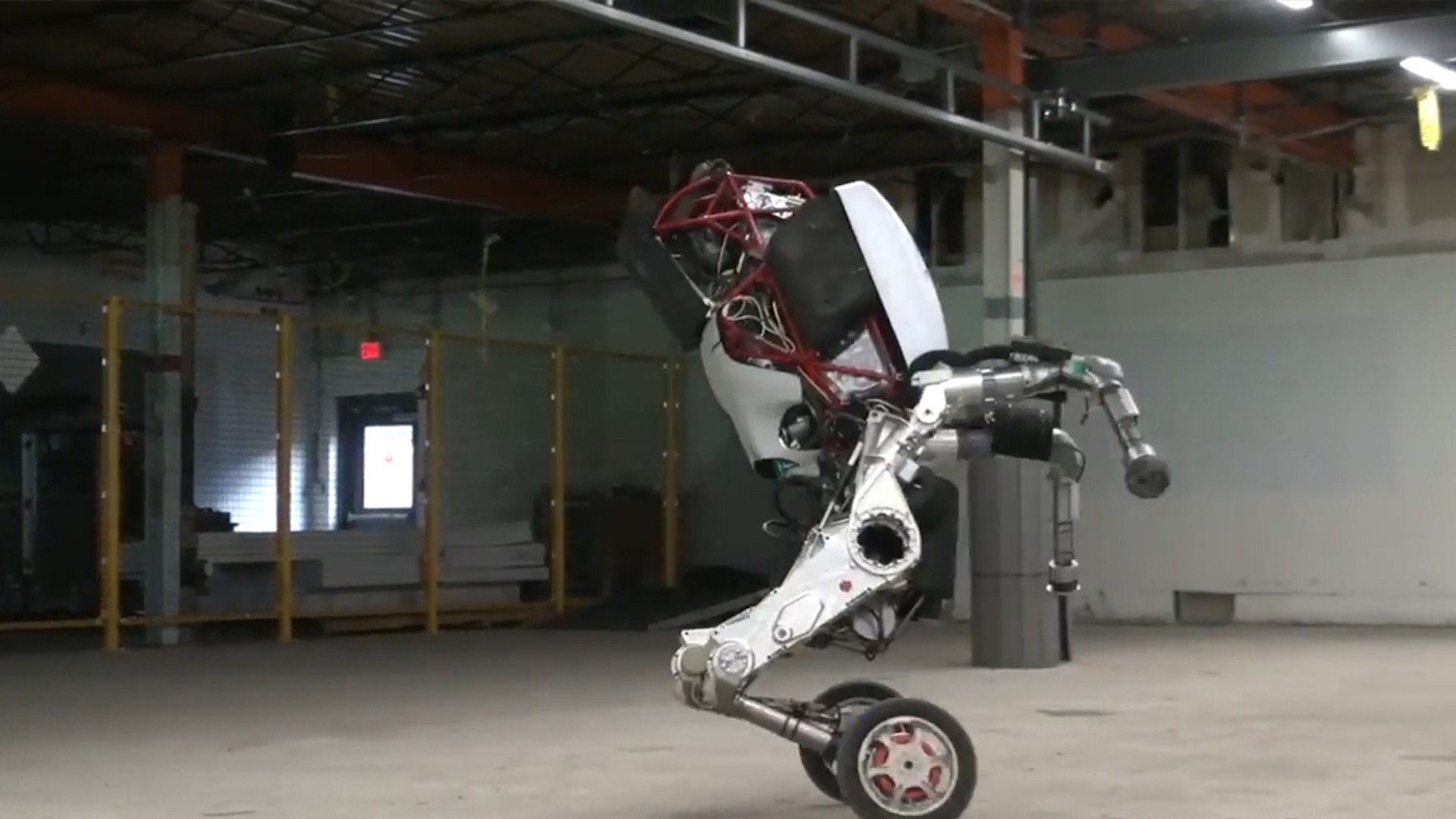 "This is the debut presentation of what I think will be a nightmare-inducing robot, if you're anything like me," Boston Dynamics founder Marc Raibert told the audience when presenting footage of the robot at a conference earlier this month.
The robot is an upright model that can jump four feet, lift 100 pounds, and roll as fast as nine miles per hour.
Boston Dynamics company was acquired by Google in 2013 during a push toward robotics. But last year, rumors surfaced that executives were trying to drop the company, fearing it wouldn't yield any marketable products fast enough.
Maybe that's a good thing.