Photos via Danica Roem, Vi Lyles, and Kathy Tran
Yesterday's election day marked one year since President Donald Trump's devastating win. In what many see as a repudiation of Trump's first year in office, women, minority, and LGBTQ candidates emerged victorious in race after race. Meet the newly elected public officials bringing much-needed diversity to the United States political system.
Danica Roem, Virginia House of Delegates
Democrat Danica Roem was elected to represent District 13 in the Virginia House of Delegates, making her the nation's first trans woman elected and seated in a statehouse. Roem defeated the 13-term incumbent Bob Marshall, who referred to her with male pronouns and refused to debate Roem throughout the campaign. Marshall also spearheaded the effort to implement an anti-trans bathroom bill in Virginia and once called himself the state's "chief homophobe,"
When it became clear that Roem won last night, she told a room of supporters, "To every person who's ever been singled out, who's ever been stigmatized, who's ever been the misfit, who's ever been the kid in the corner, who's ever needed someone else to stand up for them when they didn't have a voice of their own, because there was no one else who was with them, this one's for you."
Andrea Jenkins, Minneapolis City Council
In a landslide victory with over 70 percent of the vote, Democrat Andrea Jenkins secured a seat on the Minneapolis City Council and became the first openly trans black woman elected to public office in the US.
"Transgender people have been here forever and black transgender people have been here forever," Jenkins told the Washington Post after her win. "I'm really proud to have achieved that status and I look forward to more trans people joining me in elected office and all other kinds of leadership roles in our society."
Elizabeth Guzman and Hala Ayala, Virginia House of Delegates
Both Elizabeth Guzman and Hala Ayala defeated Republican incumbents to become the first Latinas ever elected to the Virginia House of Delegates. "I built my campaign on the promise of fair and equal representation of our community, in all of its wonderful diversity," Ayala said in a statement after her victory.
"I came to this country as a single mother looking for opportunites for my oldest daughter," said Guzman in a campaign video. "I'm originally from Peru. I came just with a high school diploma and I never imagined that education and professional opportunities will become available to me… My experiences in this country has assured me that it's important to stand up and protect the American dream."
Lisa Middleton, Palm Springs City Council
Lisa Middleton became the first transgender person elected to non-judicial office in California last night after winning a seat on the Palm Springs City Council. "We have been the preferred target of conservative focus," Middleton told The Mercury News during her campaign. "If transgender people are being attacked, you need transgender voices to respond to those attacks."
Vi Lyles, Mayor of Charlotte, North Carolina
Democrat Vi Lyles defeated Republican Kenny Smith to become Charlotte's first black female mayor. "With this opportunity you've given me, you've proven that we are a city of opportunity and inclusiveness, Lyles told supporters, according to the Charlotte Observer. "You've proven that a woman whose father didn't graduate from high school can become this city's first female African-American mayor."
Yvonne Spicer, First Mayor of Framingham, Massachusetts
Yvonne Spicer became the first mayor of Framingham, Massachusetts—a town that recently voted to become a city. "This is a beginning that we get to set the course of where we're going to go as a community," Spicer told supporters after her victory, according to The Metrowest Daily News. "Framingham is an amazing place to live and I promise you as your mayor, I will make sure that everyone in Framingham has a seat at the table, that everyone feels their voice is recognized. Regardless of language, culture, immigration status, you belong to Framingham."
Kathy Tran, Virginia House of Delegates
Democrat Kathy Tran, the daughter of Vietnamese refugees, beat Republican Lolita Mancheno-Smoak to become the first Asian-American woman elected to the Virginia House of Delegates. "I made the decision to run when [my] baby was a month old and I absolutely thought the values that my parents had risked their lives for were under threat," Tran said in a victory speech. "I didn't really know where this journey would take us and I'm so glad we're here together to celebrate a victory, not just for the 42nd district but for the commonwealth and for the United States of America."
Mary Parham-Copelan, Mayor of Milledgeville, Georgia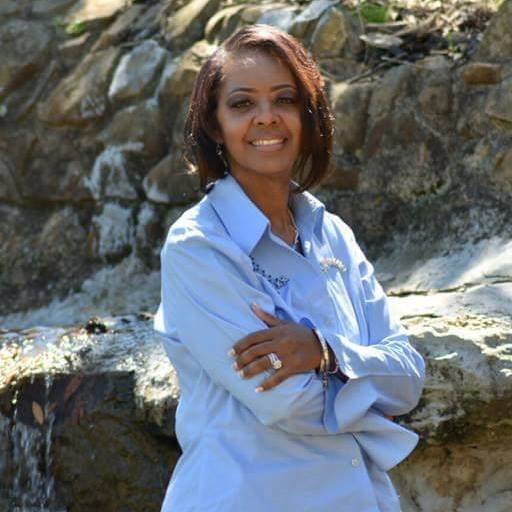 Mary Parham-Copelan defeated incumbent Republican Gary Thrower to become both Milledgeville's first female mayor and first black female mayor, according to local newspaper Union-Recorder. Following her victory, Copelan wrote on Facebook, "I along with each of you know that we needed real change and real progress for our city. Tonight you allowed your vote to speak for our entire city."
Tyler Titus, Pennsylvania Erie School Board
Tyler Titus's election to the Erie School Board makes him the first trans person to ever be elected to a public office in the state of Pennsylvania. Before the election, Titus, a professional counselor, told The Daily Beast, "I saw the system from the other side and I saw how it was failing. Fighting an impossible battle is literally something I've done my entire life. It's in my genetic makeup to do this. All I know to exist in the world is to keep fighting for what is just and right."
Joyce Craig, Mayor of Manchester, New Hampshire
Democrat Joyce Craig unseated Republican incumbent Ted Gatsas to become Manchester, New Hampshire's first female mayor. "I'm so proud, I'm humbled," said Craig in an interview with WMUR9. "I love that young women and girls can now see that this is an opportunity that's available to them, and just so thankful to all of the volunteers and staff and people throughout the city who worked to make this day happen."
Sheila Oliver, New Jersey Lieutenant Governor
Democrat Sheila Oliver emerged victorious in New Jersey's gubernatorial election to become the state's first black lieutenant governor. Before that, Oliver was the first black women in New Jersey history to serve as Assembly Speaker. "I certainly know how the legislature works," said Oliver during the campaign to Amsterdam News. "I certainly have relationships with 119 members of the state legislature."
Jenny Durkan, Mayor of Seattle, Washington
In her victory, Democrat Jenny Durkan, who served as the United States Attorney for the Western District of Washington under President Obama, will become Seattle's first openly lesbian mayor and is the city's first woman mayor since 1928. "Ninety-two years later, Seattle's about to have another woman mayor, how about that?" Durkan said during her victory speech on Tuesday night.