Nearly two months after President Trump named D.C. Circuit Court judge Brett Kavanaugh to fill Anthony Kennedy's spot on the U.S. Supreme Court, the confirmation hearings are set to begin on Tuesday.
If confirmed, Kavanaugh will give the court a five-member conservative majority, tipping the balance firmly to the right for the first time in 50 years. With a simple majority required to confirm, and a slim Republican majority in the U.S. Senate, Kavanaugh's confirmation would seem to be a foregone conclusion, but that won't stop the Democrats from using it to hammer Trump's nominee and remind voters of what it means as Trump remakes the courts with conservative picks.
Hearings begin Tuesday with opening statements from Kavanaugh and members of the Senate Judiciary Committee. Open-floor questioning begins Wednesday and should run through the end of the week. Expect Kavanaugh to artfully dodge questions on how he'd rule on cases that touch hot-button issues like abortion, executive privilege, healthcare, the environment, and civil rights.
At least two Democrats on the Judiciary Committee — Sen. Kamala Harris of California and Sen. Cory Booker of New Jersey — are considered potential candidates for Democratic nomination in 2020 and will be looking to burnish their national profiles.
Watch the hearings go down here, starting at 9:30 a.m. Tuesday.
Here's VICE News' prior coverage of Kavanaugh and the Supreme Court: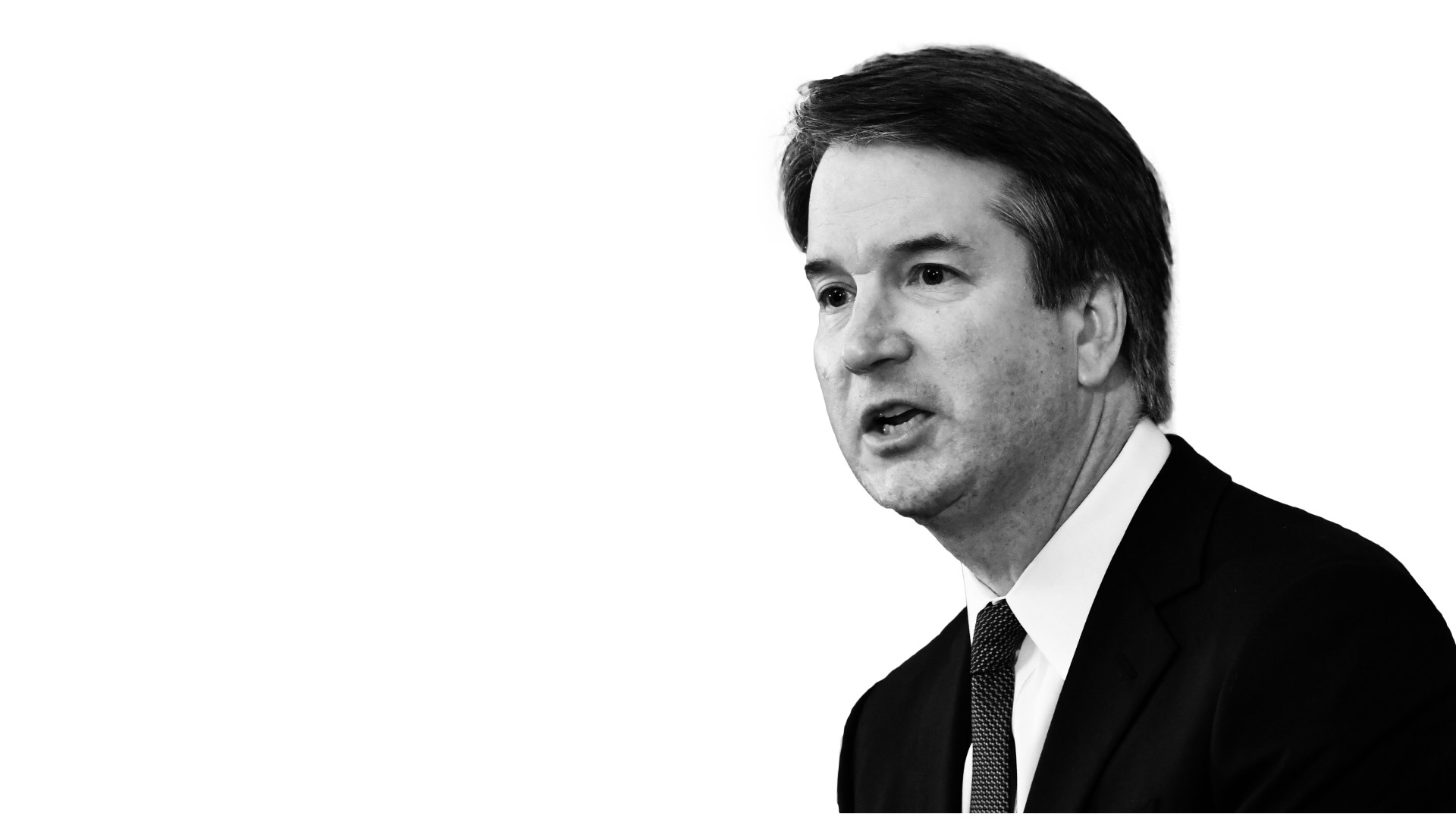 Cover: Supreme Court Nominee Brett Kavanaugh leaves a meeting with Senate Minority Leader Chuck Schumer (D-NY) on Capitol Hill on August 21, 2018 in Washington, DC. Kavanaugh is meeting with members of the Senate after U.S. President Donald Trump nominated him to succeed retiring Supreme Court Associate Justice Anthony Kennedy. (Photo by Zach Gibson/Getty Images)