Last year, Rom Barnea and his life partner, Meyran Menkes, volunteered at what Barnea describes as "one of the hot spots for migration into Europe in the world's current refugee crisis." The trip was prompted by two things: a lure to follow the news coverage and a dream that tugged at Barnea that nudged him to write about the crisis in a creative way. "We spent nearly two weeks in Chios and were immediately drawn to help in any way we could. We met some wonderful people that became some our closest friends, volunteered with Chios Eastern Shore Response Team, a local NGO that helps with new arrivals on the island, handed out supplies and met new boat arrivals," Barnea told VICE Impact. "After those two weeks, we both felt it wasn't enough, and saved up money to go back again, this time for a longer period. That's when the photography workshop started."
The duo decided to hand out cameras to 45 people from over 14 countries and four refugee camps in Greece. In the last few years, hundreds of thousands of people have passed through the Greek islands of Lesvos & Chios seeking a better future. Thousands have died on their way.
As part of a one-week workshop, Barnea and Menkes gave each participant—individuals hailing from Syria, Afghanistan, Iran, Iraq, Congo, Eritrea and other countries—a disposable camera and seven days to document life through their eyes.
The photographs—along with select passages from those behind the camera, were collected and turned into a book,Fish Out of Sea, that will debut at a fundraiser on Manhattan's Lower East Side to support One Happy Family Community Center, Lesvos.
Through words and imagery, Barnea hopes that this project will provide an authentic view from the vantage point of people who are actually on the ground living through events that most Americans only hear about secondhand and piecemeal on the news. Barnea, who has traveled to combat zones on assignment as a photographer, has seen destruction and despair up close.
---
Check out more videos from VICE: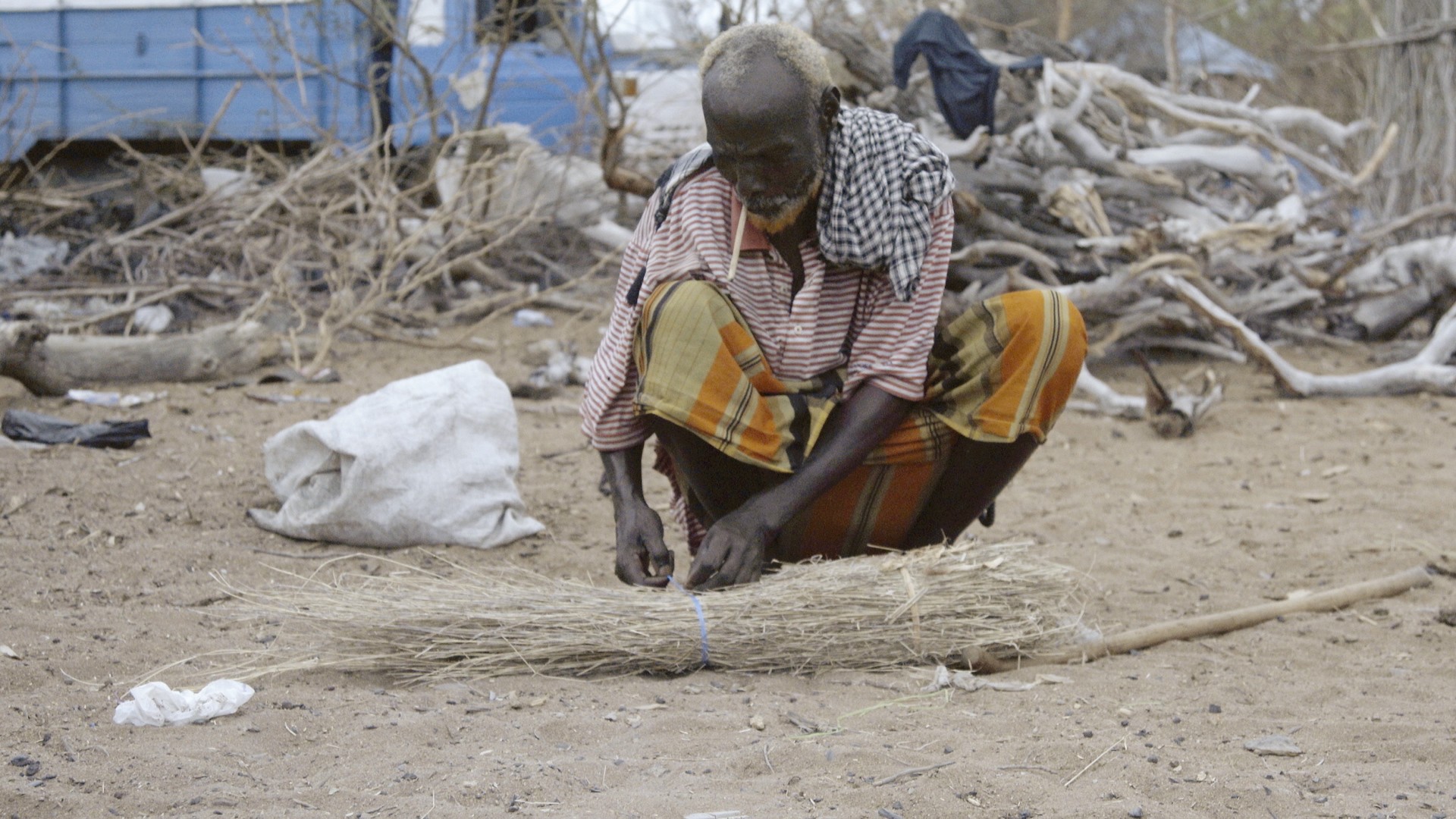 ---
This wasn't his first go at creating a workshop—he hosted "photo expressive workshops" back home in Tel Aviv, working with the Israeli Mental Health Association to produce a book comprised of participant photos and poems.
"I come from a country of refugees and immigrants, many of which fled World War II and its aftermath. I grew up, like so many other Israelis, on stories of the Holocaust and of war, on a notion that at any given moment we can be thrown out to the sea," he said. "Our main goal was to help OHF, an iNGO that works for and by refugees. We believe that the project was a means of therapeutic self-expression, something that is rarely found in refugee camps and war zones."
Most of the people that took part in this project are still stuck in an impossible limbo on the islands, stateless and homeless with no clear future ahead. Yet, Fish Out Of Sea shows the almost-impossible-to-imagine hopeful side of the human spirit—the ability to adapt in even the most horrific of times, and to keep going.
"We tried to give the workshop participants a means of expression, a voice to speak out through a plastic lens and show a different side of what we usually see as in the media as mere statistics and flowcharts," Barnea said, adding that at its heart, the project seeks to enlighten society with "a different kind of coverage of the current humanitarian crisis."
"Most of these people fled religious extremism and war, a fact that does not seem to change the the perspective that many in the west hold that these people are job stealing terrorists that must be contained on Island jails, and not human beings," he said. "We aim to break down the invisible wall that separates refugees issues today and people in the west perception of what it means to be a displaces stateless human being."
Currently, the team is scouting for organizations to support and aid in helping distribute the project by donating both venues and funds, ideally allowing them to have as many exhibitions and stories told as possible and in as many locations as possible.
"We are producing events to happen in the next few months in Berlin, Tel Aviv and Lisbon and hope to have the chance to exhibit and host events in other locations, recreating the same format of one workshop, one week, and one disposable camera to other refugee communities worldwide," Barnea said.
The organization is in constant need of translators, workshop leaders, graphic designers, website builders, social media wizards, angel investors, book printers, facilitators and critiques.
"Any meaningful revolution began in small victories of awareness, through forms of activism that are simply art. From Gandhi's Salt March that ended colonialism in India to Rosa Parks' refusing to take the back side of the bus, to humourful activists taking down their dictator in Serbia, these small acts of heroism were little, peaceful and meaningful fights that won the masses around them and made people believe a change is possible," said Barnea "Fish Out Of Sea is our little victory of awareness, our way to spark movement in our audience eyes, hearts and feet."
Join their cause for future workshops. They're looking for photographers, videographers, on-the-ground producers, video editors, graphic designers, translators and sponsors for workshops planned in Berlin, Kenya, Jordan and Greece.