Labour leader Jeremy Corbyn making his keynote address to the Labour Party annual conference, at the Brighton Centre, Brighton. (Stefan Rousseau/PA Wire/PA Images)
On Tuesday night, The World Transformed – Momentum's parallel Labour conference – held a party. Jeremy Corbyn, Dianne Abbott and John McDonnell turned up and were treated like celebrities. A group of excited young men put their arms around the shoulders of Clive Lewis MP – a key Corbyn ally – and got him to join them in jumping up and down, screaming as if their team had just scored a goal, while they filmed it on the phones.
The overt politicisation of British youth around Corbyn has been remarkable and refreshing in the sense that it has normalised conversations about making the world a better place to live in. But this had the vibe of a C-list celebrity showing up to a less-than-great freshers week club night. There was a sense of people who are slightly lost, suddenly having a shared purpose and being desperate to cling onto it to a cloying degree.
The left is triumphant, having dominated the Labour conference like it hasn't done for decades. But this "battle between left and right" simplifies a hot mess of different tendencies and factions, not to mention the failings of the elbow-patch messiah, as well as the party being confronted with the cynicism of political reality – the necessity to keep things together for "one last push" to win the next election.
At a meeting hosted by anti-racist campaign group Hope Not Hate on Monday, a panel of white trade unionists and party hacks were discussing why migration is bad for working people, with no mention of, or representation from, the radical unions that are organising migrant workers and leading the fight for better rights and pay. (Right now, a married couple of Ecuadorian cleaners are suspended for asking for the living wage for their jobs in a – get this – showroom for Ferraris and Maseratis.) There were a lot of harsh words for metropolitan liberal middle class activists, who are deaf to the concerns of the white working class in the north.
Later that evening, Chi Onwurah, MP for Newcastle Central, who grew up on a council estate, was addressing a meeting of the Alliance for Free Movement, a pressure group against post-Brexit tightening of border controls. She rounded on her numerous Parliamentary colleagues who laid into job-stealing migrants to appease UKIP voters after Brexit happened. She said she was sick of southern middle-class activists telling her that we should pull up the drawbridge to migrants because of the presumed opinions of northern working class people. "I grew up white working class, with one difference," she said. "I wasn't white."
This kind of disagreement spilled from fringe events into the conference itself. Clive Lewis was said to be pretty annoyed that free movement isn't being discussed on the conference floor, the topic being avoided to spare Corbyn's blushes on a split over one of the most important issues facing the country. Labour's migration policy has quietly moved to the right under Corbyn, though I'm assured he's a good guy, so it's fine. Right-wing Labour factions like Progress – which is loudly anti-Brexit and pro-EU free movement – are going to try to work that contradiction to win the hearts and minds of young EU-lovers away from the left. So you end up with a situation where a key Corbyn ally making a socialist argument for free movement is playing into the hands of Blairites trying to get rid of him.
In his conference speech on Wednesday, it was an easy job for Corbyn to paper over these cracks by riffing on the Conservatives' utter hopelessness/active malice on all of this stuff. He made reassuring if vague noises on immigration, and said, "There is no bigger test in politics right now than Brexit," even though his party had decided not to discuss that challenge.
That's politics, I suppose. But it goes deeper than different factions getting one over on each other, and it's not just about one issue – be a dick to migrants: y/n? – which has long been a source of Labour controversy.
§
Trish Fay remembers when she found out that her employer didn't value her job as a teaching assistant as much as she did. Durham's Labour county council were threatening pay cuts to these low-paid workers of up to 23 percent. For some of Trish's fellow teaching assistants (TAs), that would have meant losing £5,000 out of a salary of about £20,000. The future looked like it would be full of food banks and poverty for many.
The trade union Unison, of which Trish was then a member, announced a meeting to discuss this. "The guy who was running the meeting just sat there in his little grey suit at the front and said, 'Well, you know, you can't do anything about it,' and was rather taken aback when a roomful of several hundred women virtually pounced on him, because nobody tells a northern woman that she can't do anything about it. We decided if they weren't going to fight for us, we were going to have to fight ourselves."
Trish says that, for her, the changes would have meant working 37 hours a week instead of 32 and a half, while losing £3,000 a year. "Well: no. No thank you."
The women set up a Facebook group to share information, and from there a campaign formed. "Nobody tells me what to do," repeats Trish. Her firm but polite tone, and understated talk of being "peed off", belie the heroic fight she and her fellow TAs have mounted. Unison have been molasses slow – finally balloting for strike action that would take place just two months before members were due to be sacked. In contrast, for two years the TAs have held demonstrations, won public support and generally caused a headache for a council that clearly underestimated their resolve.
In September, the council made a "final offer", with some minor tweaks on the last rejected offer. Unison is currently trying to convince its members to accept this, which would involve throwing 472 TAs who would still lose out under the bus.
"We think it's a good offer and is the best that can be achieved," said Unison in a statement.
"The Unison reps think it's a brilliant idea, but the rest of us are very, very sceptical," says Trish.
While Trish and the TAs have been dubbed the "Lions of Durham", Unison is ready to throw in the towel. More from their statement: "Teaching assistants know only too well the stresses and strains that this long running dispute has meant for them and their families, and the impact it's had on parents and children in schools across Durham. It's now for them to decide what happens next." In 2010, Unison General Secretary Dave Prentis was named as one of the trade union leaders paid more than David Cameron, but his union has little to offer workers fighting for their livelihoods, except for back-stabbing capitulation.
So, I asked, why the reluctance from Unison to help? "If I told you that Durham Unison have their offices in Durham County Hall, along with the Durham councillors, and they enjoy golf trips together…" said Trish.
The Durham TAs' treatment has left Trish in "absolute disgust" with Labour. "We're in the North East. Durham is traditionally a Labour stronghold, but the Labour councillors who have voted against us aren't true Labour. No true Labour councillor would put their constituent through what they've put us through in the last two years."
But what has true Labour's saviour had to say on the matter? Workers on strike have been met with meaningless platitudes from Jeremy Corbyn, which are almost as unhelpful as robo-Ed Miliband's embarrassing repetition of "These strikes are wrong… The government has acted in a reckless and provocative manner… sort the problem out."
Confronted with the issue at the Durham Miners' Gala, which Corbyn called "Europe's biggest celebration of working class culture", he told the council to, "Get this thing sorted please." He added: "School is microcosm of society; it's the caretakers, the cleaners, the teachers and the teaching assistants. They all need to be brought together to deliver the best education for our children." The council has been trying to "sort" it for two years in the face of inspirational opposition from Trish and her mates – teaching assistants brought together to deliver the best for our children in spite of a Labour council determined to give them brutal wage cuts. The fact that these words have been reported as Corbyn "supporting" the TAs is evidence of the halo that some people think he has over his head, rather than anything real.
Teaching Assistants in Derby have been going through a similar struggle against their Labour council. They recently sent a delegation to stand outside the town hall with banners saying: "Not very Labour, Not very good." Not very good at all. But not very Labour? These not-very-Labour-ish things seem to be happening quite a lot.
Over in Birmingham, bin workers have spent the summer striking to save the jobs of 113 staff, as well as the safety of their working conditions after the Labour council announced a cost-cutting exercise. The Unite union says some workers face losing £5,000 per year. In his party conference speech, Corbyn said that democracy means listening "to those at the sharp end who really know what's going on". This echoed the recent words of one Birmingham bin worker, who was quoted in a socialist newspaper as saying, "The Labour leadership need to come down here so they can see what the hell is going on."
Nevertheless, Corbyn has once again got away with saying nothing in support of the strikers. In his speech at the recent TUC conference, Corbyn noted the Birmingham dispute and said, "We have a duty as a labour movement to find a resolution to this dispute as soon as possible," which is again fairly meaningless. Everyone on all sides of every dispute wants to find a "resolution". The question is how it is resolved and in whose favour. Just to round things off, he went on the BBC's Sunday Politics and said, "We will deal with the issue of the bin dispute and I think you'll see Birmingham City Council will remain a Labour council." As the old union song goes, "Which Side Are You On?"
In the same TUC speech, Corbyn encouraged people to, "Organise in your workplace or your community and start changing people's lives for the better, right now," which is good advice – but you might be doing so in the face of a Labour council.
§
In his conference speech last year, Corbyn slathered praise on Labour councils with his "heartfelt thanks for the work they do" – a tactical move. It was a bid to stop Labour's desperate civil war – he wouldn't encourage attacks on right-wing Labour councils if his detractors wound their necks in. Sitting pretty this year, he was able to loosen up a bit. He noised off against so-called "regeneration", which is, he said, too often in fact "forced gentrification and social cleansing, as private developers move in and tenants and leaseholders are moved out". He stopped short of mentioning that many of the councils doing just that are Labour, but you can see he was kind of putting them on notice rather than singing their praises.
Really, he more than stopped short. He railed that this "degraded regime has a tragic monument, the chilling wreckage of Grenfell Tower". Whose degraded regime? Architects for Social Housing (ASH) pointed out in their thorough report, "The Truth About Grenfell Tower": "Exactly the same fire-safety conditions, unaccountable council, privatised management structures and estate regeneration schemes that led to the fire in Grenfell Tower also exist in every Labour-run borough in London."
The 3,000 residents of the Chalcots Estate in Labour Camden have had a nightmare summer being booted out of their homes with the help of thuggish security guards and moved around – at first to the floor of Swiss Cottage leisure centre, and then on temporary accommodation which for some meant a "shithole" hotel – while the council undertook urgent safety work to prevent another disaster. With the residents still fearing that the work was "shoddy and incomplete", the council moved them back in.
All of this stress and disruption because the estate had similar flammable panelling to Grenfell, applied by a corporate governance structure judged by ASH to be "if anything… an even more unaccountable management structure than the KCTMO created by the Conservative council".
Corbyn said the Grenfell Tower fire was "an indictment not just of decades of failed housing policies and privatisation and the yawning inequality in one of the wealthiest boroughs and cities in the world; it is also a damning indictment of a whole outlook which values council tax refunds for the wealthy above decent provision for all and which has contempt for working class communities."
In a famous speech to the Labour conference in 1985, right wing leader Neil Kinnock rounded on left-wing run Liverpool, attacking "the grotesque chaos of a Labour council – a Labour council – hiring taxis to scuttle round a city handing out redundancy notices to its own workers". Corbyn couldn't manage the same when it came to the minor issue of Labour councils endangering the lives of thousands of residents. This is, at best, a bottle job, and at worst "disdain for the powerless and the poor", not unlike the kind that Corbyn levelled at the Tories.
Unlike the Tories, though, who consistently oppose or filibuster legislative attempts to improve housing, he at least outlined some measures aimed at helping the situation. Under a Labour government, redevelopment will be "for the benefit of the local people, not private developers, not property speculators", he said. To make sure that happens, "councils will have to win a ballot of existing tenants and leaseholders before any redevelopment scheme can take place". He added, "First, people who live on an estate that's redeveloped must get a home on the same site and the same terms as before." And Labour would ensure "every home is fit for human habitation".
That all sounds pretty good, but it'll be interesting to see how that gets implemented through the meat grinder of local government under Labour. Labour councils already insist that controversial gentrification schemes are for the benefit of local communities – even when they involve the fire-sale of new flats to foreign investors following residents being "decanted" miles away from home. Labour councils already justify redevelopment with phoney consultations. Labour councils already make promises to rehouse people on the same site and same terms – and they break those promises. In Labour Lambeth, vulnerable residents have been kicked out of their homes so that the council can sell them off on the justification that they need the money to bring other homes up to an acceptable standard.
You can't simply chalk all of this up to the austerity that Corbyn will sweep away, either. Durham Council have justified enormous wage cuts for their largely female TA workers because of the threat of equal pay claims. "It's certainly not down to cost cutting," said Cllr Jane Brown, Cabinet member for social inclusion and HR. Austerity is not an adequate explanation for the attitude of councillors from all parties towards their residents. The Guardian's Aditya Chakrabortty had it right when he called it "absolute contempt".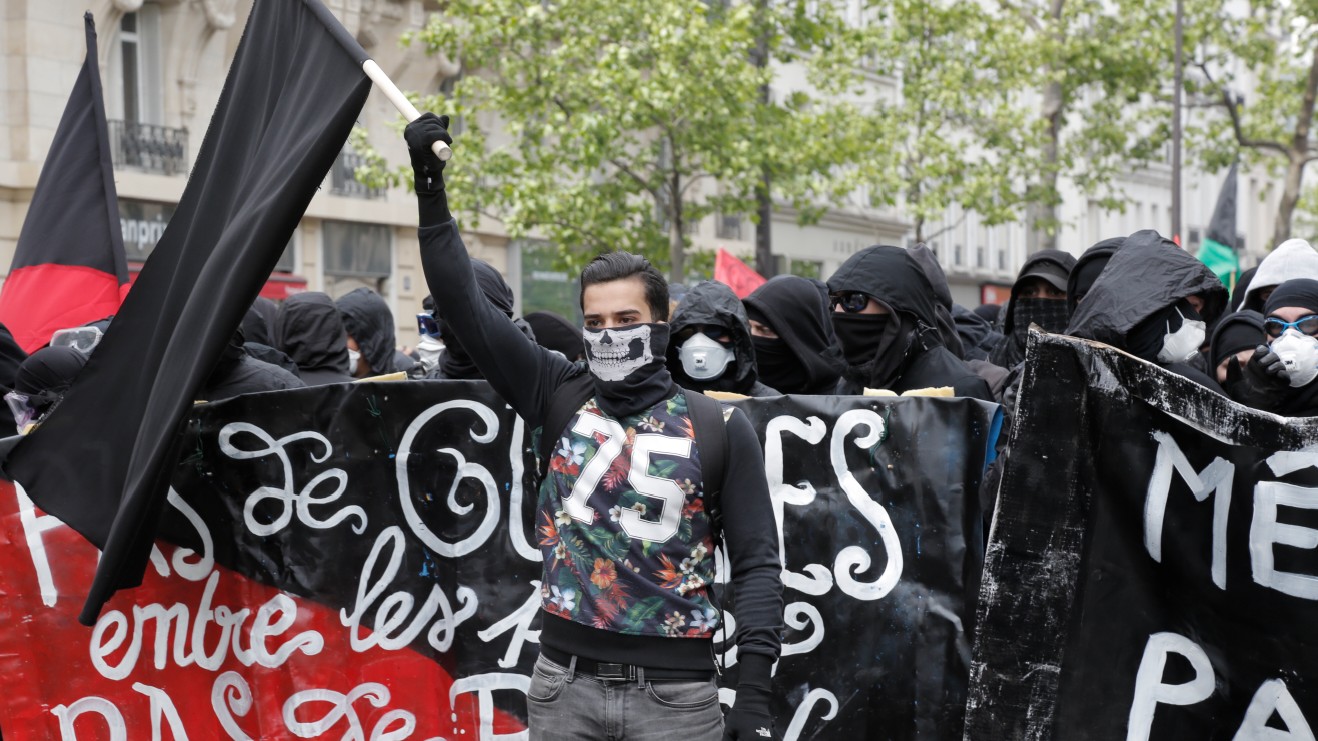 But let's be generous and say that some of these contradictions can be partly blamed on Labour councils having to implement Tory mandated cuts from central government – reluctantly or otherwise. The bloody Tories and their bloody cuts may well be the fodder of pretty much every Corbyn speech ever, but JC himself advised against setting "illegal" budgets in 2015. The rationale was that if you refuse to set a cuts budget, central government simply takes over, so you get a Tory budget anyway. While you can have some sympathy for the political pragmatism of that decision two years ago when Corbyn was weak, it is reified in the disdain with which Labour councils often treat employees and residents.
There is a way out of this, apparently. The answer coming from Momentum is that the Labour Party needs to be democratised from the grassroots – hand decision making power to the members who are, as two leadership elections have shown, Corbyn fans and austerity and privatisation-haters. Kick awful councillors out. Local Labour parties around the North East have come out in support of the TAs and against their party colleagues in the council. Many Durham TAs have joined the Labour Party and had some success getting pro-TA people on Constituency Labour Party positions. It must be pretty satisfying to boot your bully out of their position, but it's also comes across as a kind of Stockholm Syndrome.
"It's been a total nightmare for the last two years," says Trish. "It's caused a lot of people to give up their jobs… You've got single parents who know what's hanging over them and don't know how they're going to keep their households running and their families fed. It's just been so, so difficult… That's why I'm fighting. For people who do depend on it."
Nevertheless, the strength of grassroots members and the effect of organising against those councillors is visible. Attendees at the rally of Progress, an organisation on the right of the party, were clearly freaked out by deselections of their councillors by Momentum. A plot by Labour First – again on the Labour right – failed to get more councillors on the National Executive Committee in order to undermine Corbyn.
In his conference speech, Corbyn said the Labour Party is, "Ready to tackle inequality, ready to rebuild our NHS, ready to give opportunity to young people, dignity and security to older people, ready to invest in our economy and meet the challenges of climate change and automation, ready to put peace and justice at the heart of foreign policy. And ready to build a new and progressive relationship with Europe." He looked comfortable – even breezy at times – speaking in a political space to the left of anything seen for decades that he and his supporters created through campaigning. His appeal is not for nothing. The shift of political gravity to the left is not inconsequential.
It's also not inevitable. This question about democracy and what happens at the grassroots is what the whole Corbyn project is about. At the conference and at The World Transformed, there was a lot of talk about having a democratic, fighting party to push through progressive measures and insulate them from the backlash of big business, the Tories and the Labour right. To get real, people also need to talk about pushing things through in spite of the positions Labour leaders find themselves in. To "keep them honest", you could euphemistically say. If Corbynites are serious about doing that, it won't come from the hero-worship that dominated proceedings in Brighton.
Back in January, a shaky Corbyn started his populist reinvention with a concession on migration, saying that Labour is "not wedded to freedom of movement". He was panned on social media and within a day he was performing an embarrassing U-turn. This is the same social media to which Corbyn's success has been attributed, memes and videos made with heart by random supporters smashing the Tories' £1.2 million spend on Facebook dark ads into irrelevance (and with the help of Labour's own dark-ads campaign). But this also makes the movement vulnerable to a circle-jerk of self-affirming opinions. The dopamine hit you get from your dank Corbyn meme goes viral. A movement that is so critical of the media is at times oblivious to the fact that the parallel media landscape that has been created largely exists through uncritical Corbynite confirmation bias.
All this frenzied fandom had its use during a short-lived election fever. Now the left is in permanent campaign mode for an election that could happen at seemingly any point between now and 2022. At what point does the apologia become toxic? How long are we supposed to "keep up the momentum"?
At about 1PM at The World Transformed Party, the arrival of Ed Miliband, a failed leader re-invented as a kind of walking punchline, was treated with just a little less excitement than Corbyn and his entourage. Is it too much to say that transforming the world can be more inspiring than the sometimes semi-ironised adulation for a man in a grey suit? Without conceding an inch to those who want Corbynmania to stop because they hate the hope for a better world that it has managed to create, we should instead focus on the ideals that inspired a generation, and push them further still: from the malleable slogan "for the many not the few", to concrete support and solidarity for everyone struggling to make their lives better.