Photo by Xunbin Pan via Stocksy
Li fled to the UK in 2012, escaping persecution in China for being a Christian. But her problems got exponentially worse when she found out she was pregnant. Turned away from her local GP because she didn't have documents to prove her address, Li broke up with her boyfriend and found herself homeless, couchsurfing on friends' sofas when they had room for her.
She eventually sought help at the [Doctors of the World]( https://www.doctorsoftheworld.org.uk/) women and children's clinic, where she finally registered with a GP and got the antenatal care she needed—at a cost. Although the humanitarian organization helped Li deliver her child safely, they couldn't stop her from getting charged for it. Li was billed just over £5,000 for her NHS hospital care before she had even given birth. "It was so scary," Li says. "When you're a single mom and you see a bill like that, you just panic."
Li's story is representative of countless pregnant women Dr. Rhiannon England treats at the London clinic. Located east in Bethnal Green, the service runs on the first and third Tuesday of every month. At their general clinic, Doctors of the World offers primary care and health and social advice from volunteer doctors, nurses, and support workers. They also help register people with their local GP. At their women and children's clinic, women can be referred for antenatal care.
Read More: Rape Was a Problem in Germany Long Before Refugees Arrived
You may be surprised to learn that a global medical charity that helps vulnerable people in developing countries like Sierra Leone has a specialist service for women in the UK. But Doctors of the World say that vulnerable pregnant women—especially undocumented migrant women—are struggling to access the medical care they need.
When it comes to maternity care, entitlement to NHS treatment follows strict guidelines. It is provided free of charge to women who are UK residents and EEA (European Economic Area) nationals. If you don't fall into any of these categories, you may be asked to pay for your treatment.
---
Watch: Malala on Refugees, Advocacy, and the Girl Power Trip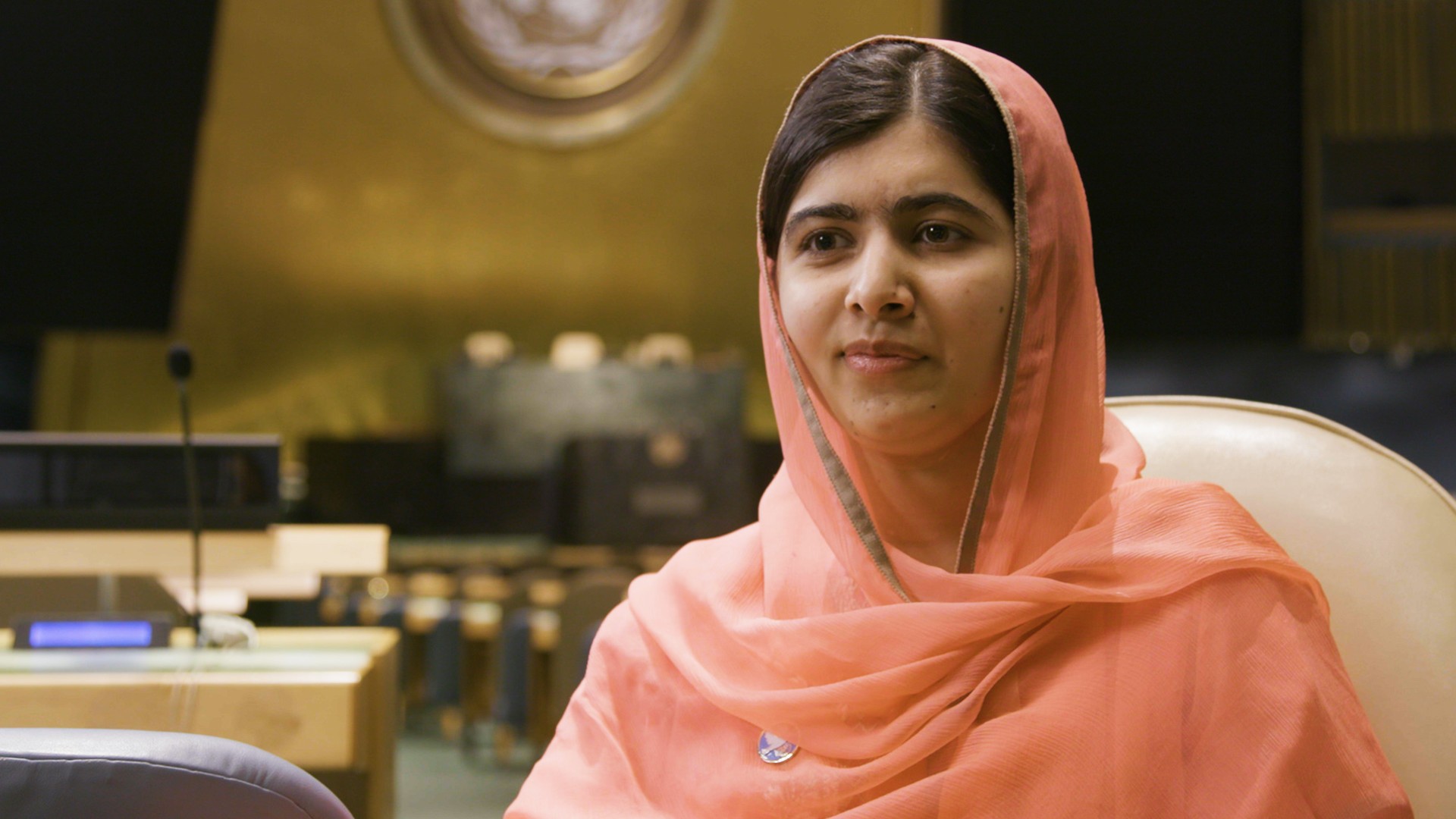 ---
Doctors of the World say that pregnant migrants like Li are falling through the cracks of the system. Some are rejected from GP practices when they are unable to provide proof of address (even though NHS guidelines state that failing to do so is not considered grounds to refuse a patient). Others are terrified of risking exorbitant treatment fees, or are wary of new government measures that oblige the NHS to share patients' details with the Home Office, the agency responsible for processing immigration claims and deportations.
"We're seeing women who are heavily pregnant turning up at our clinic having received no antenatal care at all," says Phil Murwill, who runs the London clinic. "This includes extremely vulnerable women such as survivors of trafficking and sexual violence."
Dr. England's shift at the women and children's clinic begins at noon and can end any time between 5 PM and 8 PM. The practice is an extremely modest enterprise, comprising one small waiting room, an equally small doctor's consultation room, and a room where caseworkers register women with a GP. There is a second doctor's room, but clinic manager Deman Le Deaut tells me that that it hasn't been used for some time—it's been condemned. Unsurprisingly, a busy day at the women's clinic is a cramped one, especially in the waiting room. "It's a little bit chaotic," Le Deaut says.
England says that a lot of women arrive at the clinic as a result of a bad relationship or domestic abuse. One woman from Azerbaijan who had been sold by her family to a man in the UK. She discovered upon arrival that she was, in fact, his second wife. "She's between the devil and the deep blue sea," England says. Pregnant and abandoned by her would-be husband, she's a disgrace if she returns home; stay in the UK, and she has no legal rights.
In 2016, 123 pregnant women walked through the clinic doors. On a busy day, England says she sees up to 10 to 12 women. Many undocumented women reach their third trimester without a single blood test or scan. "A standard case would be someone coming in quite far along in their pregnancy not having had any antenatal care at all," England says. "They might come in at 28 weeks; not on any vitamins, not having had a scan or any tests."
Receiving the right antenatal is vital during pregnancy. During the first few months, scans can detect emergencies like ectopic pregnancies, and tests can pick up sickle cell anemia and other genetic disorders. In the later stages, England says, doctors can highlight "loads of emergency issues," such as placental abruption.
Most of them are traumatized. They're scared, not just for their own health, but for the health of their child .
When I ask Le Deaut if most of their female patients are frightened, she answers: "A lot of them are terrified. Frightened is a lighter word to explain their feeling. Most of them are traumatized. They're scared, not just for their own health, but for the health of their child."
Despite this, many have simply walked out the door when Doctors of the World inform them of the current system in place. According to a new data-sharing deal made public in January, the NHS is now legally required to hand over patient data—including last known addresses—if requested by the Home Office.
While Doctors of the World are not part of the NHS, they are obliged to tell their patients that their data could be shared with the government if they register with a GP and use NHS services. At a time when they need healthcare more urgently than ever, many pregnant patients walk straight out of the clinic when they hear this—the fear of attracting the attention of the Home Office is simply too great. "This shouldn't be happening," Le Deaut says.
When approached for comment, a government spokesperson said that the policy was put in place to trace individuals suspected of immigration offences. "Access to this information is strictly controlled, with strong legal safeguards," they said. "No clinical information is shared, and before anything at all is shared there has to be a legal basis to do so. Immigration officials only contact the NHS when other reasonable attempts to locate people have been unsuccessful."
On top of this, undocumented women also face the prospect of paying thousands of pounds to access antenatal care. Doctors of the World say that for every ten pregnant patients or new mothers they see, around two to three have already received billing letters of some form. Among the most extreme, they claim, were two NHS Trust letters that threatened to cancel further appointments if a deposit was not made. According to Doctors of the World, this is something that contravenes existing NHS guidelines, which state that "no woman must ever be denied, or have delayed, maternity services due to charging issues." In a copy of one NHS letter provided by Doctors of the World, a pregnant woman is asked to bring a debit or credit card to a meeting to determine her eligibility for free maternity care. It warns that she will have to pay £6,500 to continue accessing maternity care.
"That's the basic [charge]," England says. "If they have a cesarean or if they were in intensive care, their bills would go up." When I reached out to the Department of Health for comment, a spokesperson said, "Hospitals in England are legally obliged to check whether patients are eligible for NHS treatment and recover costs where charges apply—but our guidance specifically says that maternity care should never be denied or delayed while a patient's eligibility is established."
Some of the women treated by Doctors of the World will be exempt from fees because they fall into an exemption category—for example, refugees or asylum seekers.But England says that this status is incredibly complex to prove.
Women ask me, 'Can I give birth at home? My boyfriend says he can deliver the baby.'
"I can't tell you how difficult it is to go through the trafficking proving procedure," she says. "If you are an undocumented migrant, like many of the women we see are, you have no rights. Undocumented migrants have to pay."
This turns maternity care into the equivalent of a bargain basement coupon hunt. "Women ask me, 'Can I just go for one scan, would that be cheaper?' or 'Can I give birth at home? My boyfriend says he can deliver the baby.'"
Policing migrants might be somebody's business, England tells me, but it's not hers. As we wrap up our conversation, she leaves me with one last anecdote. A colleague recently told her about a husband who came into the clinic in tears because he can't afford the £6,000 bill for his wife's maternity costs.
"I kind of joke that we should get a crowdfunding set-up to pay for everyone's antenatal care," England laughs despairingly. "It would be a lot easier."