Democrats, it turns out, are doing just fine.
After months of hand-wringing by progressives (and the media) that Tuesday night's crucial primaries in eight states could end in disaster, the Democratic Party escaped mostly unscathed as they head to November when they hope to retake the House and win scores of governors' seats.
Avoiding disaster isn't the same as winning, of course, but when the party has only 16 governorships and 14 state legislatures, and is completely powerless in D.C., veering away from catastrophe is a victory in itself.
Here are the main takeaways from last night's elections:
All good in the Golden State
California's weird top-two primary system and a surge of Democratic candidates imperiled the Left's plans to flip several House seats this November. If the Democrats divided the vote among themselves in several key districts, it might have meant that two Republicans would be on the ballot in November.
There are still some votes left to be counted, but it appears Democrats successfully avoided that fate in every contest. Democrats were especially concerned about the seven Republican-held seats where Hillary Clinton beat Donald Trump in 2016. Democrats need to flip 24 seats total in order to take back control of the House, and the California seats are a critical part of that strategy.
It wasn't by accident. The national party and local activists made some hard (and unpopular) decisions to endorse certain candidates and pressued their opponents to drop out of the race. The party then had to invest millions of dollars to help boost those candidates. But the investment and backlash appears to have been worth it, at least from a tactical perspective. Whether these were the right Democrats to make the argument against the Republicans is a question that will be answered in November.
Democrats avoid expensive governor's race
In California, Democrats were scared about only two Republicans on the ballot in some congressional races. When it came to the governor's race, some Democrats had the exact opposite fear, that only two Democrats would be on the ballot in November.
Democratic Lt. Gov. Gavin Newsom was the front-runner, but some of his liabilities as a candidate gave several other Democrats, including former Los Angeles Mayor Antonio Villaraigosa, an opening. If any of them beat out Republican John Cox, then there would have been two Democrats on the ballot in November in the nation's biggest state. In other words, it was going to be very, very expensive, and it would have taken money away from other races.
But Cox came in second on Tuesday night and the other Democrats failed to make the November ballot. Newsom won comfortably, 33 percent to Cox's 26 percent, and is expected to win easily in November.
Democrats did not avoid that fate for the Senate seat where Democratic incumbent Dianne Feinstein is expected to face fellow Democrat Kevin de León in November.
Democrats win their 42nd Republican state legislative seat
In 2016, Republicans won Missouri's 17th state Senate district with over 60 percent of the vote. On Tuesday night, Democrat Lauren Arthur won the seat by almost the same margin, 59.6 percent to 40.3 percent, in a special election after the incumbent went to the state's public service commission.
It is the 42nd Republican-held state legislative seat that Democrats have won in the aftermath of Trump's victory. On average, Democrats are outperforming Hillary Clinton by 10 percent in special elections in 2017 and 2018, according to an analysis by the Daily Kos.
The patriarchy is wobbling. A lot of Democratic women decided to run for office after Trump won, but pessimists and naysayers were skeptical that 2018 was really going to be a "Year of the Woman." On Tuesday, at least 41 (votes are still being counted) of the 92 women running for Congress won their primaries or made it onto the ballot in November, according to a Bloomberg tally. GOP Rep. Kristi Noem became the gubernatorial nominees in South Dakota and Democratic Rep. Michelle Lujan Grisham became the gubernatorial nominee in New Mexico.
Tuesday continued what has been a dominant theme in the Trump era: women aren't just winning but being a woman is a political advantage, especially in Democratic primaries.
Women still only make up 20 percent of Congress, however. There are many wins to go to 50 percent.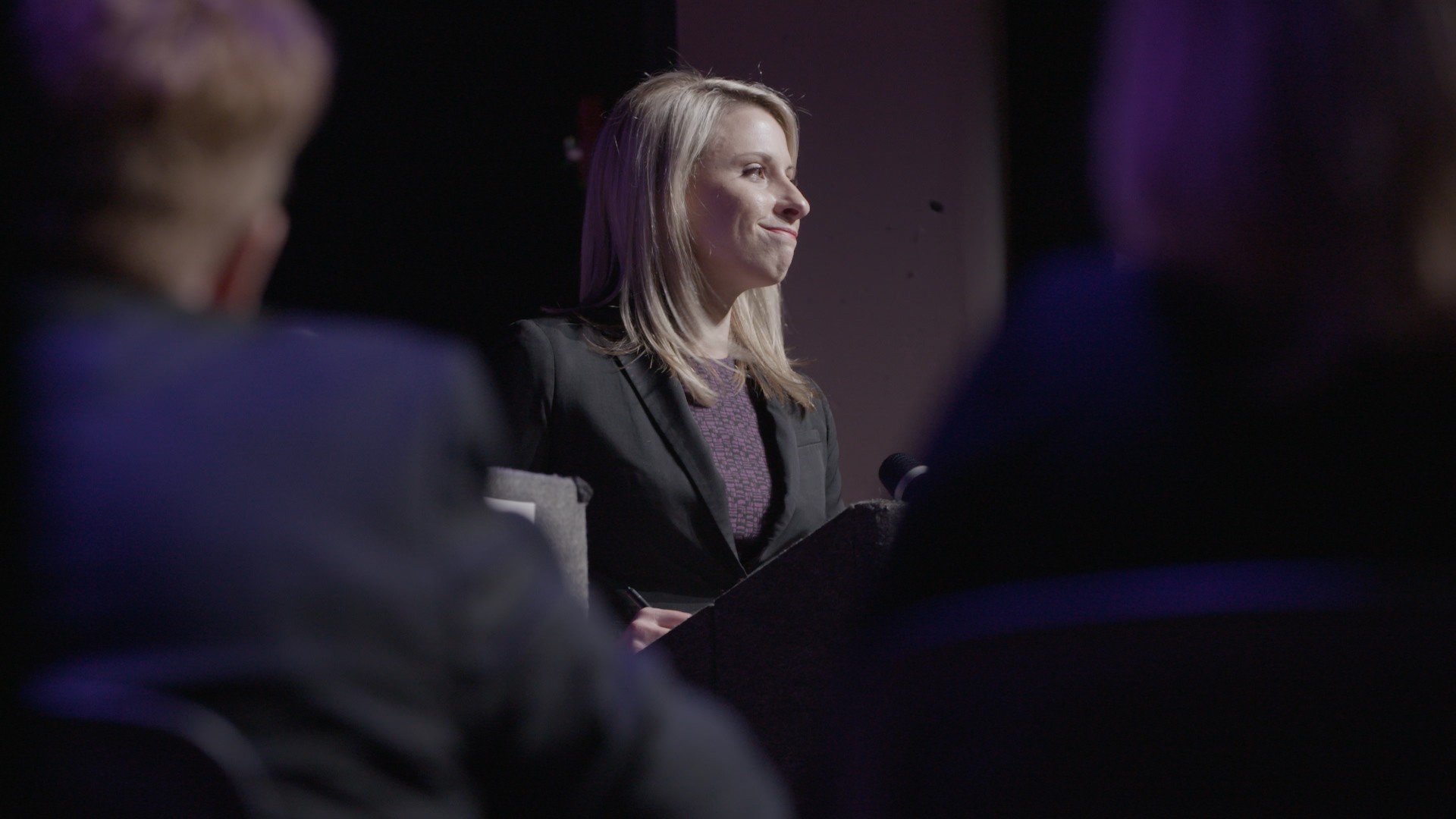 Cover image: Gavin Newsom, Democratic candidate for governor of California, right, speaks as his wife Jennifer Siebel Newsom listens during a primary election watch party in San Francisco, California, U.S., on Tuesday, June 5, 2018. (Photo: David Paul Morris/Bloomberg via Getty Images)