Anthony Bourdain is a man with no reservations, as is evidenced by his show, No Reservations. He has zero reservations. Of the endless things he has no reservations about is the Austin band, Ume.
Apparently, Bourdain called the band to tour him around town for his show and from what we hear from a good source (aka ourselves), Bourdain was also spotted at their show at Hotel Vegas. We can't say we blame him. Much like with food, the man has good taste.
If Metric or Broken Social Scene got real and started adding some thick, metallish guitar riffs, they might start to sound something like "Black Stone," the first track off of Ume's forthcoming album. The band's singer, Lauren Larson, has a voice that really ties this band's sound together--drifting somewhere in between indie pop and full on rock. Plus, she was Instagramming herself on stage with Descendents during Fun Fun Fun Fest, a surefire way to win our hearts.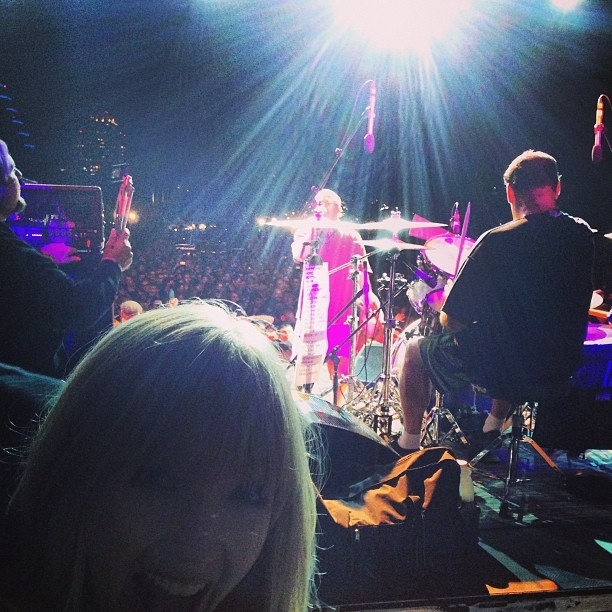 Ume's album will be out early next year via Dangerbird Records but you can check out the first new song from this Bourdain-endorsed, Descendents-loving Austin band below.