Photos by Nick Karp
Hippies go to Bonnaroo. College kids go to Coachella. Dopey tweens go to Warped Tour. So who goes to Riot Fest?
All kinds of weirdos attend Riot Fest, really, but what sets it apart is that it's definitely not the type of festival that attracts casual music fans. Unlike many summer festivals which people attend for the sole purpose of doing a bunch of drugs, hooking up, and maybe hearing some music they vaguely recognize in the background, there aren't a ton of flash-in-the-pan acts who will be forgotten by the time their checks clear. Most of the people who show up are diehards, with fading tattoos of the performing acts branded on them.
It's a family event.
But also, this man offered us a BJ. Oh and there was wrestling.
Five cents is honestly a pretty good deal for a moustache ride.
Many old staples and a few new favorites took over Humboldt Park yesterday, which was still a gigantic mud pile from the cold rain that turned Friday into a bummer kickoff. The Buzzcocks played an early set and without sounding hyperbolic or cheesy, "Ever Fallen in Love?" is one of the most perfect songs ever recorded. They sounded exactly like they did on 1978's Singles Going Steady. But uh, they didn't exactly look it. Let the Buzzcocks be a lesson to you: Never put a photo of your band on the cover of your album or you will age years by the minute. Sobering reminders of time's inevitable passage aside, it was a killer set.
Even though most Riot Fest attendees didn't appear to be doing Molly, Die Antwoord still had everyone in complete and utter awe. Even Pussy Riot, who watched from the side of the stage. And even me, a guy who hates almost all music.
It seemed appropriate that all around the festival grounds this weekend were random swarms of aggressive bees. I like to think that it was a subtle reminder that Wu-Tang Clan was playing in the afternoon. Also providing a reminder was Riot Fest's convenient app which presented this difficult choice at 5:45: LOL JK this was not a difficult choice AT ALL. Go scream those infidelities somwhere else, Chris Carrabba. Wu-Tang for life.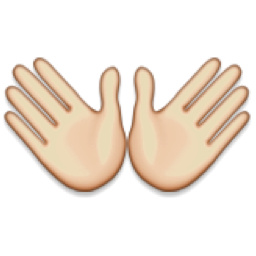 Being from Staten Island, Wu-Tang was my most-anticipated act of the day, even though I tried to keep my expectations low. But holy shit, after miraculously starting a mere 10 minutes late (which has got to be a record for the Wu), when "Bring Da Ruckus" broke out, thousands threw up their dubyas () and went nuts. That includes the middle-aged white lady in front of me dancing. That includes a zombie from the festival's haunted house who must've been on a lunch break. That includes Bryant, the security guard working the barrier, who lost his shit while simultaneously doing his job of not letting me any closer to the stage. Here's a photo I took of Bryant. Hi Bryant.
Pictured: Bryant
I doubt Bryant equally enjoyed the Flaming Lips who played on the same stage 45 minutes later, especially since a brief power outage brought down the music and the lights. Here is a photo of the scene:
And here's the Flaming Lips once the power went back on.
The World Is A Beautiful Place And I Am No Longer Afraid To Die also played and the only thing longer than their name was the line for the Porta Potties.
The Danzig-fronted Samhain closed out the evening and as you probably know from previous instances, Danzig does not care for photographers. They were forbidden from shooting his set. But we still took this one anyway:And a bunch of other acts played too and since we were out all night celebrating the fact that it didn't rain all day like it did the previous day, we're too goddamn tired to write about all of them. So here are photos of them…
Anti-Flag, same as they ever were.
7Seconds
Cock Sparrer
Me First and the Gimme Gimmes
Metric
The Mighty Mighty Bosstones
The National
The Pizza Underground
Samiam