Poor bastard. Photo courtesy of Megadeth
As anyone unfortunate enough to spend their days keeping up with heavy metal news (i.e. me, and the troglodytes who comment on Blabbermouth articles) is already well aware, Big Four thrash granddaddies Megadeth have just added a sparkling new guitarist to their storied lineup. Unfortunately, Dave Mustaine is still involved, but you can't win 'em all.
Brazilian virtuoso guitarist Kiko Loureiro is big into jazz, fusion, and prog rock, has a zillion proggy-woggy side projects, plays in prog-metal giants Angra, and is apparently a huge fucking deal back home in São Paulo. Despite his unfortunate affinity for prog rock, he's undeniably the coolest person to ever play for Megadeth, which historically speaking means he'll probably last about six months in the Mustaine-sphere.
Let's spare a moment for the other poor schmucks who've been drafted in before him, shall we?
8. Chris Poland — 1984–85, 1985–87, 2004
Chris Poland is clearly a glutton for punishment, and his solo project (ingeniously dubbed Chris Poland) sucked.
7. Chris Broderick — 2008-2014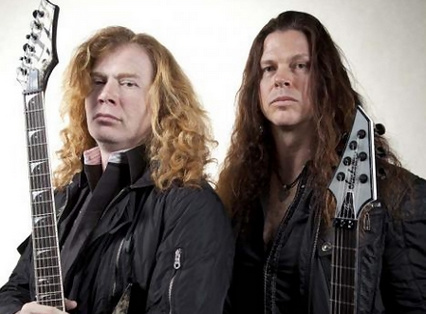 Courtesy of Chris Broderick
Pro: Total professional, stuck it out for seven whole years, and also played in Jag Panzer, a totally respectable heavy metal juggernaut.
Con: Uses a self-invented guitar pick clip (which he sells on his website); just thinking about that gives me douche chills.
Pro: Has nice hair.
Con: Started a new band called Act of Defiance with—wait for it—Glen Drover and a few other bands' ex-members. Seriously, guys, stop pouting.
6. Glen Drover — 2004-2008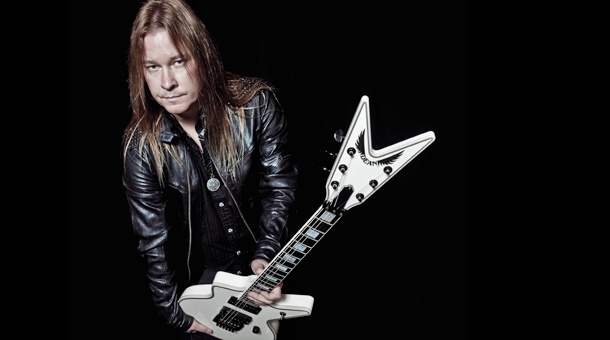 Courtesy of Glen Drover Al Pitrelli made a graceful exit from the band while Megadeth was on hiatus, but once Mustaine's arm injury had healed—his knitted bones spitting in the face of a benevolent god—hired gun Glen Drover stepped in. Dude's got a knack for joining legendary bands when they're way, way past their sell-by dates—he's also played with King Diamond (1998-2000), Testament (2008, 2010), and Queensrÿche (20012, 2013). His tenure with Megadeth is all the more impressive considering that by 2004, Dave Mustaine had loudly become a born-again Christian and thrown himself into his metamorphosis into The Worst.
5. Al Pitrelli — 2000-2002
Al was definitely slumming it here. Why would a guy whose built himself a perfectly respectable career playing with Savatage, Trans-Siberian Orchestra, and fucking Alice Cooper degrade himself by backing Mustaine's creaky solos? He jumped ship after only two years on the Good Ship Dickhead, so I guess the megabucks must've run out pretty quick.
4. Marty Friedman — 1990-2000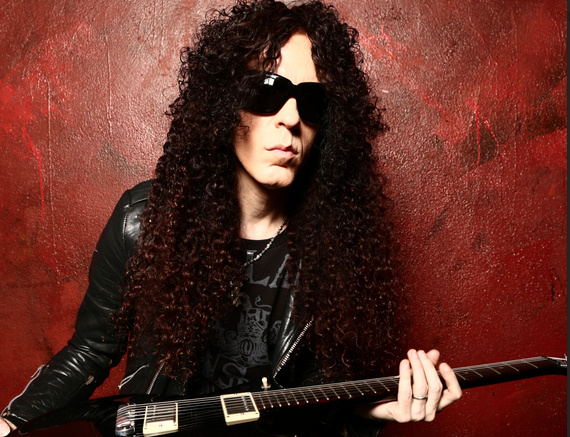 Photo courtesy of Marty Friedman Marty definitely put in his hours with this band. The Maryland-born shredder lasted a full decade and appeared on five full-lengths (including classics like Rust in Peace, Countdown to Extinction, and Youthanasia before the band fully committed to its crappy spiral downwards with Cryptic Writings and Risk). He moved to Tokyo in 2003, and has reinvented himself into a Japanese television host in hopes that his gleefully xenophobic ex-boss Dave Mustaine won't be able to track him down. Sorry for blowing your cover, Marty.
3. Mike Albert —1985
Ol' Mike served as a touring guitarist for Megadeth in 1985 after Chris Poland bailed (what a dick) and appears on a few of those bootleg recordings you can only buy at open-air swap meets in Mexico City. He's gone on to have a colorful career of his own; he's played with Santana, released a song called "Groovin," named a band after himself, and plays in a Jimi Hendrix tribute band. Man, maybe Mike should be number 1.
2. Kerry King —1984
Photo by Andrew Stuart
Iconic Slayer guitarist, metal douchebro clothing mogul, and tribal tattoo enthusiast Kerry King filled in on guitar for a few shows back in 1984 before coming to his senses and getting the fuck outta dodge. You picked the right team, Kerry.
1. Greg Handevidt — 1983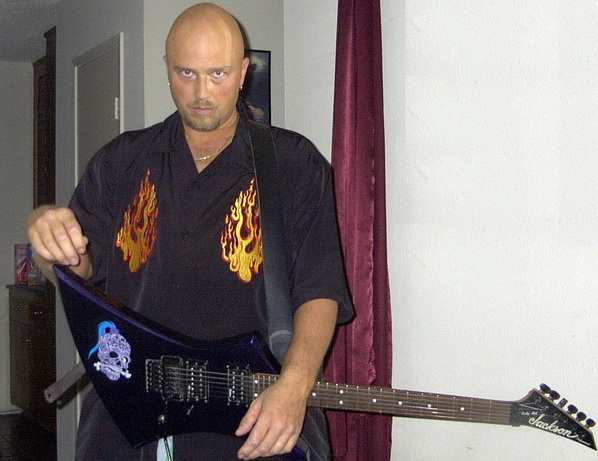 Courtesy of Greg Handevidt I put Greg at number 1, because he is A. one of the few ex-Megadeth guitarists who does not also have a self-indulgent solo project named after himself, and B. after spending a few years in his own thrash band Kublai Khan, he was smart enough to bail on heavy metal altogether and now runs a successful accounting firm in Minnesota. Living the dream, Gary. Living the dream.
BONUS! JEFF YOUNG — 1987-1989
Photo courtesy of Jeff Young
I mistakenly left Jeff Young out of my original post, which turned out to be a massive oversight once I realized what a stone-cold killer this dude is. No one hates Dave Mustaine as much as Jeff Young does (except maybe Dave Mustaine), as he's made crystal-clear over and over and over again. He played on So Far, So Good…So What?, got kicked out in 1989 (allegedly for boning Mustaine's wife), and has spent the rest of his career outlining exactly how much of a douchelord The Ginger Menace really is. We salute you, Jeff Young. Keep fighting the good fight.
Kim Kelly has never met any of these people and is sure they are all very nice men (except for Dave Mustaine, that guy can suck it). She's on Twitter - @grimkim