Photo via The Hands Team
You know Deltron 3030. If not, then pretty please upgrade your grey matter, 'cause one day it may matter. It was that dope hip-hop concept album released in 2000 by Del The Funky Homosapien (a.k.a. Deltron Zero), Dan The Automator, and Kid Koala. It was visionary sci-fi rap for comic book heads, cyberpunks and conspiracy theorists that closed the gaps between indie-rap, boom bap and future-music. Corporations and aliens and other evil forces were fucking over the human race (and hip-hop), and the Deltron 3030 trio came to save the day.
Well, they're back. A few days ago in Toronto, the Deltron squad played the first of several live shows with a 22-member orchestra. And they're doing it again a few more times next month in Canada and at the Rock The Bells festivals on the East and West coasts. The dudes are also about to drop the looooonnnggg-awaited sequel to Deltron 3030. It's called Deltron Event II and it should be on shelves this September.
BUT THAT'S NOT ALL FOLKS. In cahoots with Dogfish Head Brewery, Dan The Automator is dropping a beer on June 18th. It's called "Positive Contact," named after the Deltron 3030 song on which Del boasts that even when the record skips, he still rips. I called producer Dan The Automator in the year 3040 to chat about these events.
When you're not saving the world from alien annihilation and crafting beats, you're crafting beers. How did this happen?
Yeah, apparently I am. The owner of Dogfish is a big Deltron fan, and he reached out to me. I'm not a beer aficionado or anything, but I do really like food. So Dogfish said they could arrange it around chefs and recipes and make the beer a nice centerpiece. It comes in a six pack of 750ml bottles and with a 12-inch single with four remixes of songs from our new album, and recipes from some of my favorite chefs that go with the beer. Mario Batali, David Chang, Joe Beef and some others did it. Each chef was sent a song and they had a party where they listened to the music and they devised recipes to go with it.
Was it your idea to name the beer Positive Contact?
No, he came at me with that. That was his idea. It's his favorite song on 3030.
That would've been dope if you'd named it after the song "Virus."
Yeah, that would be a pretty cool name for a beer.
How hands-on were you during the brewing process?
100%. We went up to Mario Batali's brewpub in New York and did a bunch of experiments with different flavors. I told him which flavors and ingredients I like, and then we did all these taste tests. The one ingredient that was on my list that didn't make the cut was farro. The finished product tastes really good. We took a keg of it down to this beer festival in San Diego and people seemed to really like it.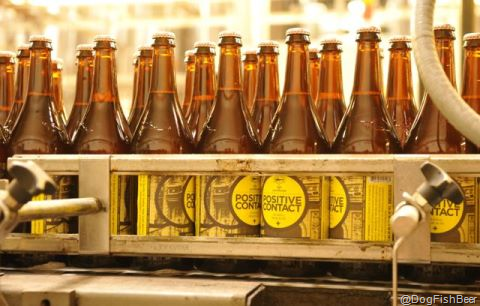 Let's talk about music. How was the first Deltron orchestra show?
It was really, really awesome. It was pouring down rain and nobody left. There's a choir, a horn section, a string section, drums, guitars, keyboards, turntables. It was epic.
When you started working on Deltron Event II, did you know from the start the songs would be performed this way?
Well, we started and stopped doing this record several times over the past few years. It wasn't really the right time. It's harder for Del than it is for me. But I finally said, "Yo, if we're doing this, then we're doing this, and we're gonna take this thing as far as it can go." We're talking about one of the greatest rappers of all time, one of the greatest turntable people of all time, and the production—well, I'm not gonna say that about the production, but it's pretty good, too. [Laughs] I mean, I'm out here conducting a fucking orchestra with one of the greatest, most conceptual lyricists of all time. It's insane.
How is Deltron Event II a continuation of the first album?
Deltron is, conceptually, something that takes place in the future, in the year 3030. And this one takes place in the year 3040, which is pretty close to the amount of time that's passed between that record and this one. It takes place in the future, but it's not really about the future. It's a vehicle that allows us to speak about the present. For example, this record addresses topics like Occupy Wall Street, but we're not really talking about Occupy Wall Street, just the people. It's a chance for us to give commentary about the present without being held to a CNN or news standard.
Is it more like The Empire Strikes Back or Return Of The Jedi?
I wouldn't choose to use that analogy, because Deltron is more about shining a light on things rather than blowing up the Death Star, if you know what I mean. We are the people who are reporting on what's going on. We're like an N.W.A. of the future. We're illuminating things more so than we are blowing them up.