While the world is racing to dissect the consequences of President Donald Trump's historic meeting with North Korean leader Kim Jong-un in Singapore, the internet is gleefully transforming pictures from the event into a surprisingly hopeful new meme.
Centered around photos of the relatively meaningless declaration signed by the two leaders, the meme itself is rich with meaning, postulating a budding friendship between Trump and Kim built around their shared interests.
There's also a more sinister version of the meme kicking around the world wide web. Instead of ending with a handshake, it focuses on Kim's grimace as he looks at the leather bound paperwork.
It's highly entertaining—and maybe a little too real—to imagine negotiations breaking down due to Trump and Kim's differing opinions about anime.
There are also plenty of one-off memes playing off the surreal atmosphere at the summit.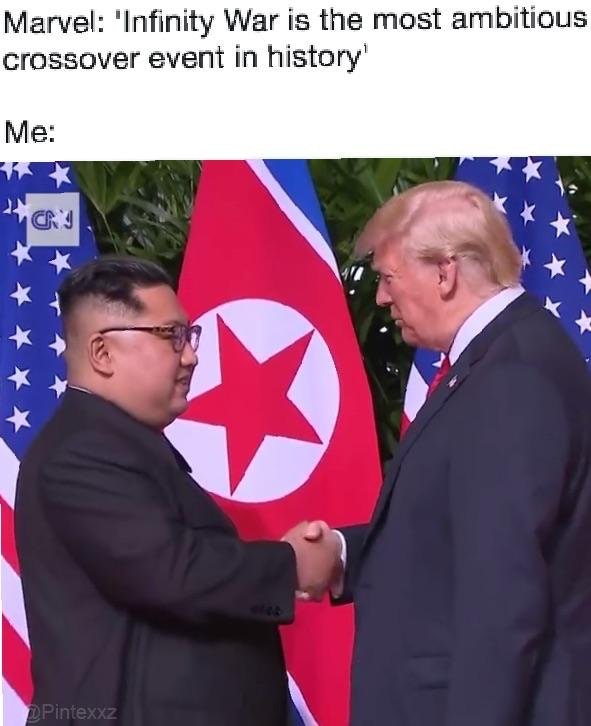 But the North Korea Summit meme to end all North Korea Summit memes is this image of Trump sharing his opinion about "Despacito."
Sign up for our newsletter to get the best of VICE delivered to your inbox daily.
Follow Beckett Mufson on Twitter and Instagram.