As Joey Votto entered the Rogers Centre on Tuesday, he did so with several trays of coffee, offering them to staff members as he entered the Cincinnati Reds clubhouse. Once Votto was safely behind closed doors, one staffer asked who had just offered him coffee. Here was Votto, the cause for increased media presence, the subject of a 16-minute press conference, and the recipient of his sixth Tip O'Neill Award as Canada's best baseball player a day earlier, returning home and going unrecognized in the innards of his hometown stadium. Underrated as always, it would seem.
"I think he is," Blue Jays catcher Russell Martin says. "He's played on a team, it's not a big-market team, I don't feel like they get a lot of national coverage, and the last couple years, I don't think they fared very well. But in the league, player to player, everybody knows how good this player is, how tough of an out he is."
Votto's stereotypical Canadian politeness would not extend to Toronto Blue Jays starter JA Happ a few hours later, nor would his momentary anonymity. Votto welcomed the lefty back from the disabled list by blasting a poorly placed first-pitch fastball 417 feet to center for a home run, his 13th of the young season. He'd hit his 14th the following afternoon.
That his Reds would drop both decisions to the Jays is fairly par for the course, and in fact the series throughout was the typical Votto experience: A reminder of just how good he is, a loss, a return to the relative anonymity his demeanor sometimes suggests he might prefer anyway, another reminder of just how good he is, another loss, and so on.
Since his first full season in 2008, Votto has hit at least one home run in a loss on 90 occasions, the fifth-most in baseball. He has been named MVP, won a Hank Aaron Award, a Gold Glove, the Lou Marsh trophy (awarded to Canada's top athlete), and the six O'Neill awards, and he seems on track to make his fifth All-Star Game later this summer. Using Win Probability Added as a measure, only Miguel Cabrera has helped improve his team's chances of winning as much as Votto since he became a regular. This, despite the Reds owning just a .491 winning percentage in that span. Votto has unbelievably added 44.0 (WPA) or 48.7 (WAR) wins—the third most among position players behind Cabrera and Mike Trout—during a stretch in which Cincinnati is 741-76. He's one of just two hitters to own a positive win contribution even in losses.
Votto ranks fourth in that span in Wins Above Replacement (behind the aforementioned two and Clayton Kershaw), first with a .425 on-base percentage (his career mark of .424 is tops among active players and 13th in major league history), eighth in doubles, and in the top 20 for home runs and RBI. He has never posted a season in which he wasn't at least 24 percent better than league average at the plate, per weighted runs created-plus. The list can go on. Name your measure, and Votto grades well-to-incredible. He is very, very good, and as the means of measuring superstar performance have improved, so, too, has the understanding of just how valuable Votto's bat is.
"I actually think if it was 15 years ago, he would be way more underrated than he is," Reds starter and long-time Votto teammate Bronson Arroyo says. "Because I think that due to the statistics of the game and WAR and all that stuff, people realize how valuable he is and how much he's on base. Fifteen, twenty years ago, we were just looking at pure power numbers and stuff, they might be saying well you need to be hitting the ball out of the park more, you need to give up some strikeouts and take some more home runs to the pull side, and things like that. So I actually don't think he's underrated these days."
He's improving, too. In his 11th season, for example, Votto has decided to just stop striking out, something he attributes to adapting to how pitchers attack him. He's spent his entire career declining to hit wasted balls in the form of infield flies. He's not hitting the ball quite as hard early on this year by hard-hit percentage, line-drive rate, or exit velocity, but this is the most power he's ever shown with a .293 isolated slugging percentage (the 15th-best mark in baseball). In Tuesday's game, he'd also stab a hard Justin Smoak liner for a double play in the bottom of the second. You know, just in case anyone dare thought that Votto's improvements had only come on the offensive side of the ball.
"I'm more impressed with how he's kinda progressed," Martin says. "He used to be a catcher. He was not a great fielder at first. And he slowly became one of the better first basemen. And I'm like, this guy went from a catcher who wasn't a very good catcher, to a first baseman who was OK, to one of the best first basemen. And then his hitting has always been getting better and better and better. That's a true test, it just shows how much work he's put in and how much he cares, really, about his performance."
Baseball in general perhaps does not lend itself well to crossover stardom. As Michael Schur excellently explained in a column on Trout's popularity, baseball is a "confederacy of fan bases," and the fan base Votto plays in front of is relatively small. The Reds haven't made the postseason since 2013, and they haven't been out of the first round since 1990.
Votto desperately wants to achieve team-level success, and while they've started out competitive, the Reds don't figure to be fighting for a playoff spot this season. How he's handled that situation, how he intends to shift his focus within it, and what it could mean for the Reds if and when they're ready to legitimately compete again, might be the part of his game that's grown the most over the years.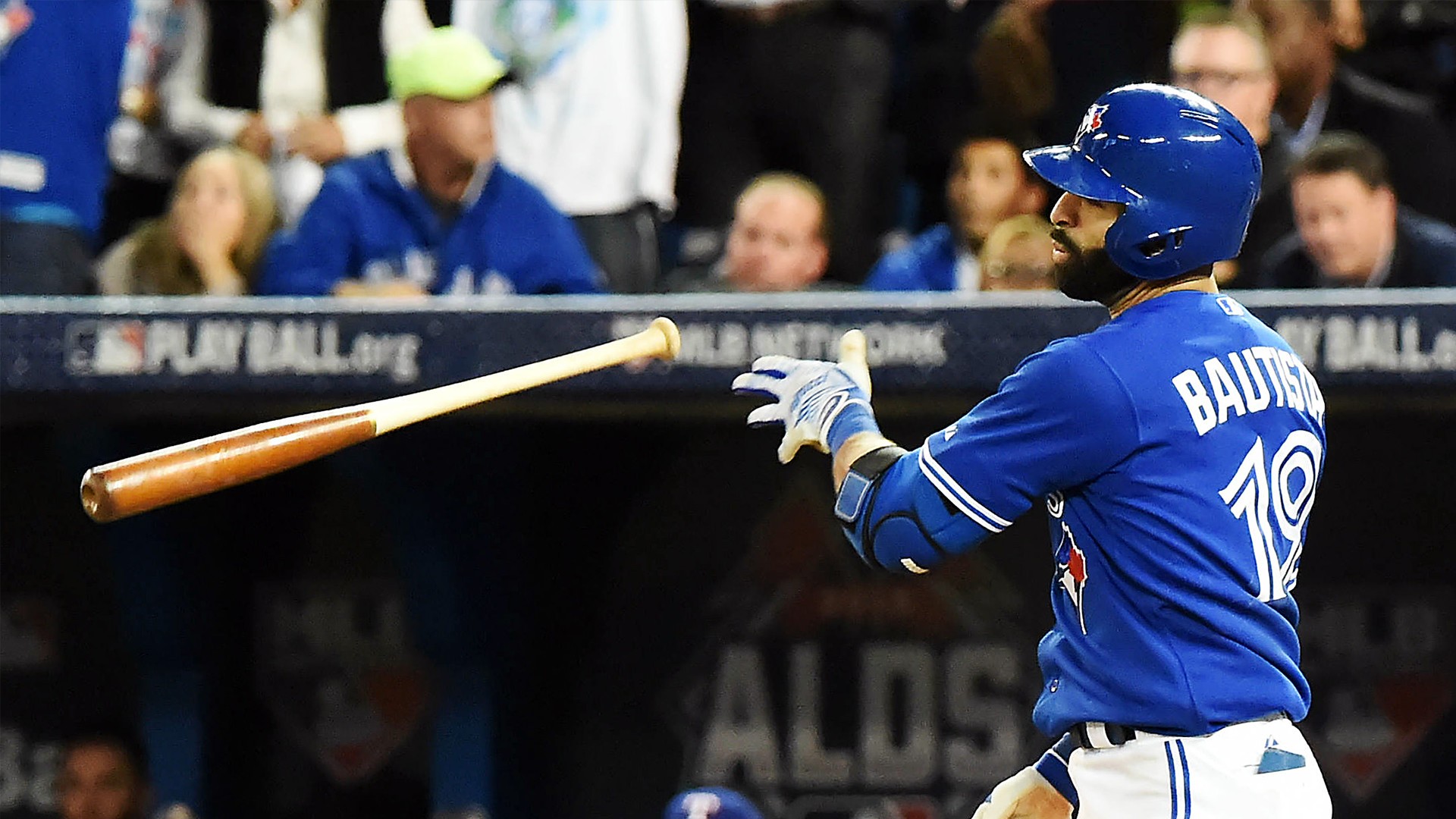 "I try to get better, think about getting better, think about not being satisfied with how I've played in the past," Votto says. "More than anything, I think about, as I've gotten older, I think about how I fit into a winning culture. I haven't been a part of a World Series team and it's something I'm really excited to hopefully be a part of. There's been a lot of great players that haven't had the opportunity to win a championship. That's something I really hope I get to be a part of one day because it sure looks fun.
"I think we're getting exciting now, so that's good. I think our team is really becoming an exciting team to watch and I'm really loving playing with these guys."
What that entails for Votto is a greater leadership role, one those around the Reds think he's thriving in. Votto was never a bad teammate, but his intense, stoic, workmanlike approach was the stuff of legend. Young players admit that approaching him initially was somewhat intimidating. Arroyo has spent years alongside Votto, and he's witnessed firsthand the shift in that regard.
"We've all got different areas that just come natural to us. It's just kind of about how we move about in our space" Arroyo explains. "Joey's always been a guy that can come off as a very serious guy, and stand-offish, and kind of quiet and to himself, and people don't know how to read him. He's always been that way, and I think he's had to learn to loosen up a little bit, laugh a little bit, and make sure that people know that he's human and can be sociable. I think with that came the ability for other people to see him as a leader in the locker room. In a way, he's had to soften in order for people to be able to use what he can present out there as a leader."
Votto's laser-focus always meant he could be a strong leader by example. Even as he's become more of a traditional, veteran leader as well, it's that example that sets a tone for the entire Reds locker room.
"Any time people ask me, I say he's the best hitter in the game," shortstop Zack Cozart says. "I get to see him on a daily basis, how he works, how he prepares. I'd be shocked if anybody prepares or works as much as he does to perfect his craft. And he wants perfection, which is fun to watch. I've kind of tried to put that on myself, because you see somebody like him, who's had the MVPs, the All-Star Games, he's got the contract already, he could easily just show up and play and still be good. But he wants to be perfect in everything.
"You just watch him work, and it's like, man, that makes me know I need to pick my game up, because if he's doing it, I need to be doing it. This guy's the best player in the game, and so I gotta do it. He's grown big time in that part of his game. I've been lucky to be a teammate of his, that's for sure."
Cozart isn't the only player to have taken that cue. Votto's been an immense help in the development of Billy Hamilton's game, for example. And while Votto shifts the credit for the hard work back to his teammates, it gives the impression that his work ethic has a snowball effect of sorts—if he drives the younger players, they're driving him in turn.
"There's something infectious about that," Votto says. "I think if you ask any player, especially an older player, they can feed off of that, and gain something from that. I certainly feel that way."
Whether or not Votto's growth as a leader will materialize in greater success for Cincinnati is unclear. Votto is 33, but he's under contract through 2023, and Arroyo believes his specific approach at the plate will help his game age better than more traditional sluggers. He's in it for the long haul, it would seem, one of the best hitters of his generation, improving each season and now hoping to help those around him do the same—possibly his most important growth yet.
Statistics and national recognition aside, one of the better measures of a player might just be how eager other players are to play with him. His current teammates call him the best hitter in baseball, and they're not far off, if they're off at all. And he may have gone unrecognized outside of the visitor's clubhouse, but Votto's return to Toronto drew excitement to the point that he had to downplay his earlier teenage desires to play for the Jays, not just for Toronto fans, but for Toronto players as well.
"He's awesome, man," Martin says. "He's an incredible talent. I don't know when he's gonna be a free agent, but maybe someday."