The Supreme Court's decision Monday to hear a challenge to a California law meant to regulate anti-abortion groups could eventually bring down some of biggest restrictions on abortion in the United States — but only if the anti-abortion groups win.
The lawsuit, National Institute of Family and Life Advocates v. Becerra, deals with so-called "crisis pregnancy centers," or facilities designed to stop pregnant women from getting abortions. In 2015, California mandated that its 200-odd crisis pregnancy centers post signs indicating whether the facility was licensed and letting clients know that California subsidizes contraception and abortion care. The National Institute of Family and Life Advocates, an anti-abortion group representing 73 medically licensed crisis pregnancy centers and 38 unlicensed centers, sued the state, arguing that this requirement violated centers' right to free speech.
"The state should protect freedom of speech and freedom from coerced speech," Kevin Theriot, a lawyer for the centers, told Reuters. "Information about abortion is just about everywhere, so the government doesn't need to punish pro-life centers for declining to advertise for the very act they can't promote."
Crisis pregnancy centers often try to deceive women into thinking they're abortion clinics, as VICE News discovered in a 2014 investigation, sometimes misleading women who call to ask about their services or giving them false information about the risks of abortion. In a New York Times op-ed, one woman visiting a crisis pregnancy center said that none of the staff were medical professionals — though they wore scrubs — and described being asked, "What is your relationship to Jesus Christ?" on an intake form.
READ: Meet the doctor who convinces women he can "reverse" abortions
Yet this case, which experts told VICE News was the first Supreme Court case to deal with the issue of crisis pregnancy centers, could prove to be a double-edged sword for opponents of abortion. If the Supreme Court rules that California is restricting these centers' right to free speech, that may mean it's also illegal for states to make abortion providers tell their patients information that's often designed to discourage them from having an abortion.
"If we allow the state to script speech for crisis pregnancy centers, then arguably we allow the state to also script speech for physicians who provide abortion," explained Nicole Huberfeld, a Boston University School of Public Health professor who studies health care and constitutional law. "Right now, there's a lot more of the regulation [on] what physicians must tell patients seeking abortion. And so if this [law] is struck down, then some of that scripted information may also be struck down in the future."
"Information about abortion is just about everywhere, so the government doesn't need to punish pro-life centers for declining to advertise for the very act they can't promote."
Thirty-five states mandate that women receive counseling before they can receive abortions, according to the Guttmacher Institute, either in the form of written instructions or through a scripted conversation with a health care professional. Supporters say that these requirements ensure that women's decisions are "informed," but critics argue that many of these states make abortion providers tell women information that is, at best, ideologically-motivated, and, at worst, outright false.
The Guttmacher Institute, for example, found that counseling materials used in five states inaccurately assert that abortion could be linked to breast cancer, and materials used in four states falsely claim that having an abortion may affect a woman's fertility. Three states also tell women that it's possible to "reverse" an abortion, a claim VICE News found lacked scientific credibility.
Six states require women be told that a fetus is a person.
READ: Anti-abortion Congressman reportedly urged mistress to get an abortion
Carolina Mala Corbin, a law professor at the University of Miami School of Law who's written about the California case, called these regulations "a free speech embarrassment" that courts have failed to halt. In past court challenges to abortion counseling laws, she explained, many lower courts ruled that states were free to force health care professionals to include basically anything in their abortion counseling, as long as the information they had to give was true and didn't mislead patients.
"It is absolutely anathema under the free speech clause [of the Constitution] for the government to censor someone because of their ideological point of view, or to force someone to serve as a mouthpiece for the state's ideological point of view," Corbin said. "Courts have been upholding the state forcing the doctor to mouth the state's pro-life point of view."
But if the justices strike down California's law, she said, this case "has potential to clarify what the free speech rule should be in assessing the constitutionality of mandatory abortion counseling."
It's possible, of course, that the justices rule narrowly on the case without deciding more broadly how free speech should work when it comes to providing abortion. It's also possible that they may rule in favor of California and allow the state to keep its regulation on crisis pregnancy centers, which abortion rights groups believe are crucial to making sure that California women have timely and accurate information about their own pregnancies.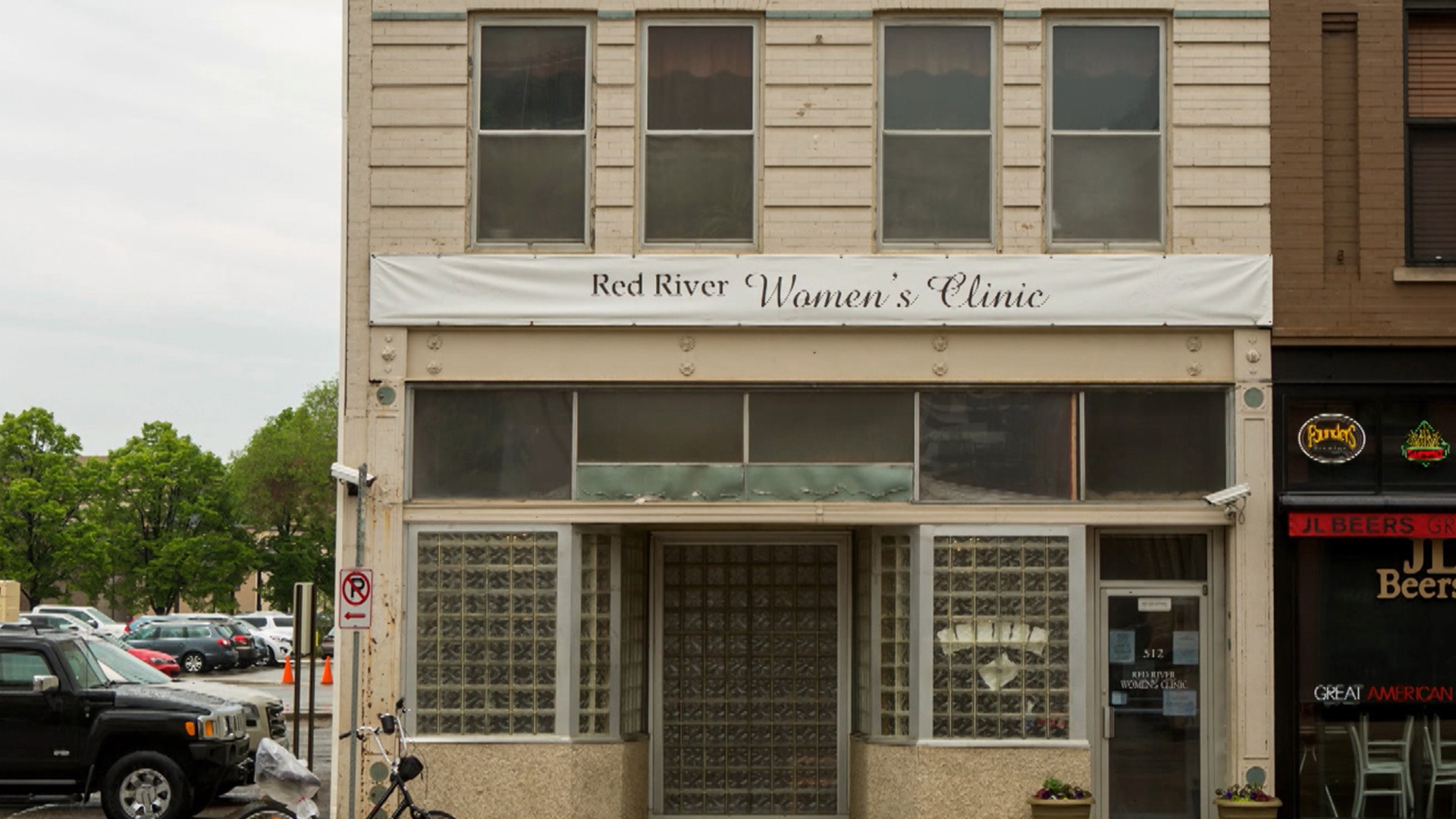 Cover image: Anti-abortion activist Chris Slattery, right, offers free ultrasounds and consultations from the motor home to women who were planning to go the nearby abortion clinic on Friday, March 23, 2007. He operates 15 crisis-pregnancy centers in the New York metropolitan area.