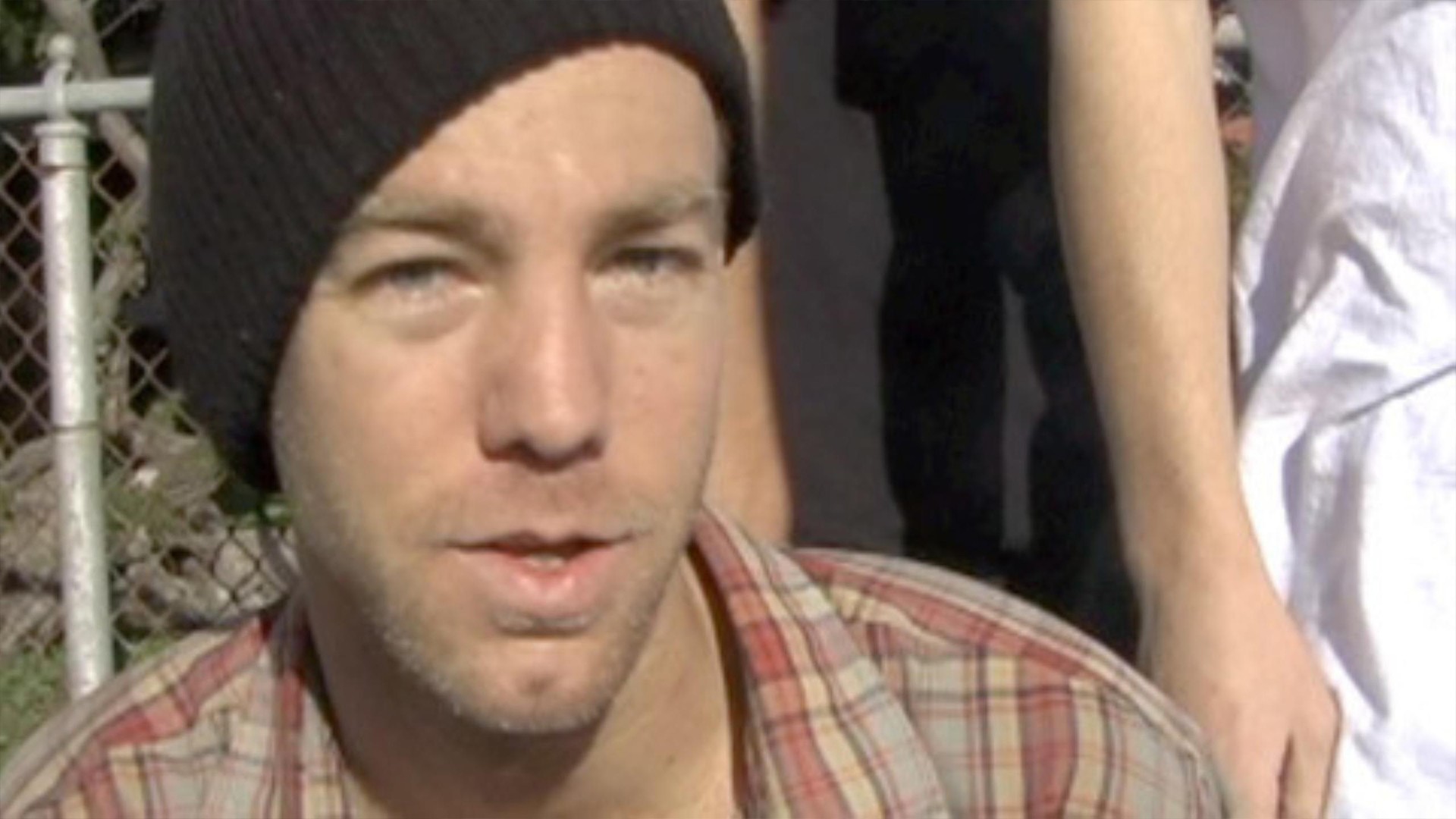 When Epicly Later'd premiered on VICE ten years ago, skateboarding was in a very different place than it is today. Only the crème de la crème of skate pros were able to make a comfortable living off their profession, and skaters still existed on the fringes of mainstream culture. The X Games had brought skating into the US's greater consciousness, but the absurd paydays that have become commonplace with contests like the Street League were still years away.
So during this time, skateboarding was kept afloat by skateboarders. Skaters were their own fan base, and the media they created reflected that—inside jokes and esoteric discussions that seemed impenetrable to anyone outside the culture. It was in this environment that Epicly Later'd emerged—and now you can revisit the entire original series in advance of the show's return to VICELAND this Sunday, September 3.
The show took its name from Patrick O'Dell's NYC-centric snapshot blog and VICE magazine column, which featured candid shots of skaters and their friends both on and off their boards. The idea for the show, as conceived by O'Dell and ex VICE editor-in-chief Jesse Pearson, was to create a sort of anti-skate-video skate video—an approach that involved pointing a camera at interesting people and capturing whatever the hell happened.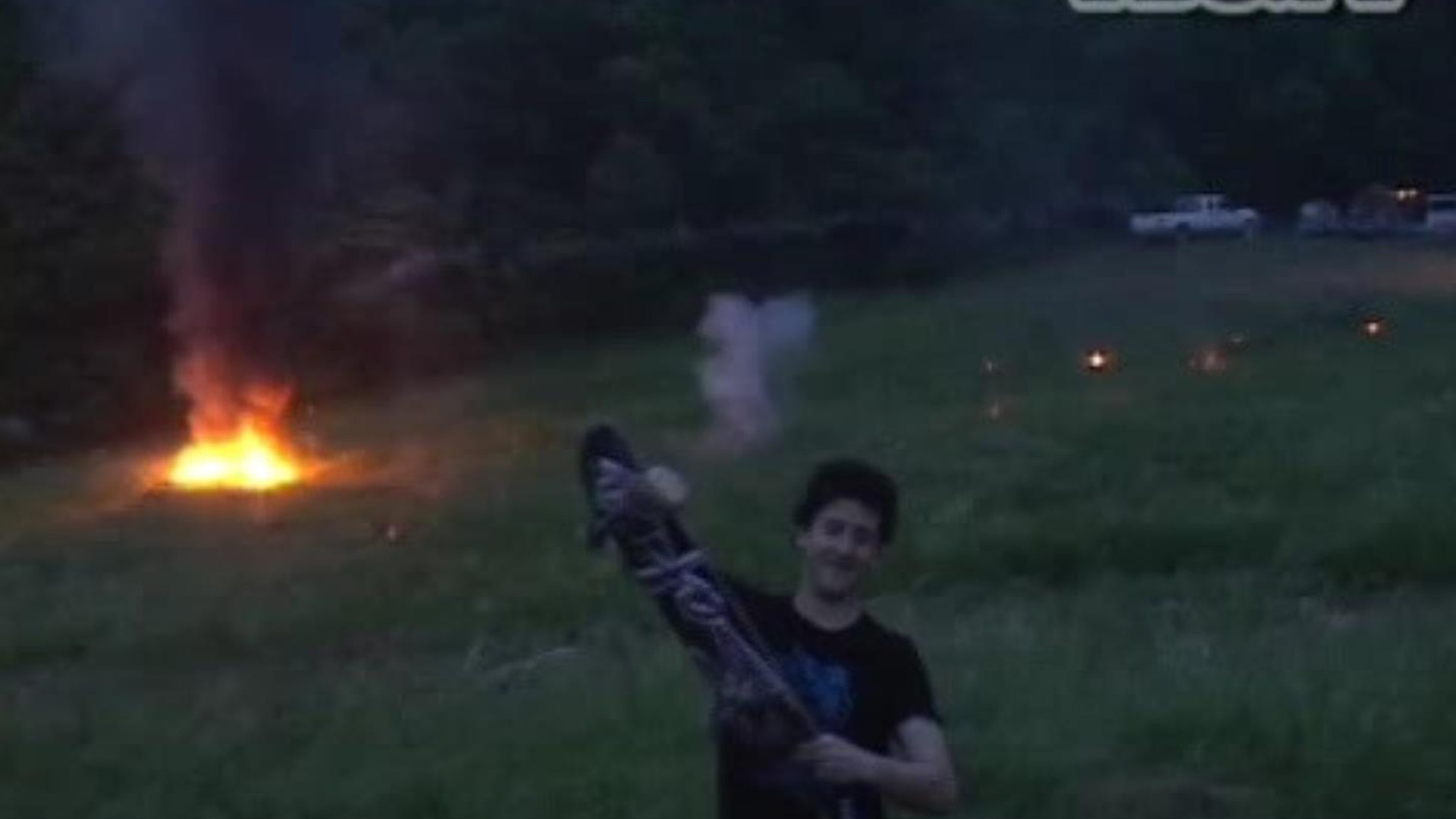 "The first couple [ Epicly Later'd episodes] were day-in-the-life," O'Dell says. "Dustin Dollin [came out] first. And the first one we filmed was Bill Rohan. By about the third or fourth episode, Lauren Cynamon became the editor. She created the look and feel of Epicly Later'd: Not very much music, and a cold open of archival footage."
Cynamon is a video editor who had only been working at VICE for about three months when she was asked to work on Epicly: "Someone asked if I skated—I assume because I had tattoos—and I said no I didn't skate but I could work on the show." Because she wasn't a skateboarder, Cynamon was able to pull out storylines that might have gone unnoticed by people more concerned with skateboarding. "I think it angers skate people when I say it means nothing to me—the actual skating means nothing to me. Anyone can relate to having fun with your friends, trying something hard, and being disappointed." "We were people who were not skaters," editor Bernardo Loyola adds. "We approached this from a storytelling perspective, and that's what made this special."
"It wasn't on purpose," she continues, "but it became more than a day-in-the-life because it was me trying to learn about skateboarding and understand that world. Also, because it was one guy shooting with one camera with hardly any B-roll, you had to make every moment work. We figured out that it was OK to leave in the accidents and the imperfect camera angles—those times after it feels like the interview would have ended, or when they're just chatting and the interview hasn't started. I always had to make something out of those moments, and I guess those became calling cards for [ Epicly] as well."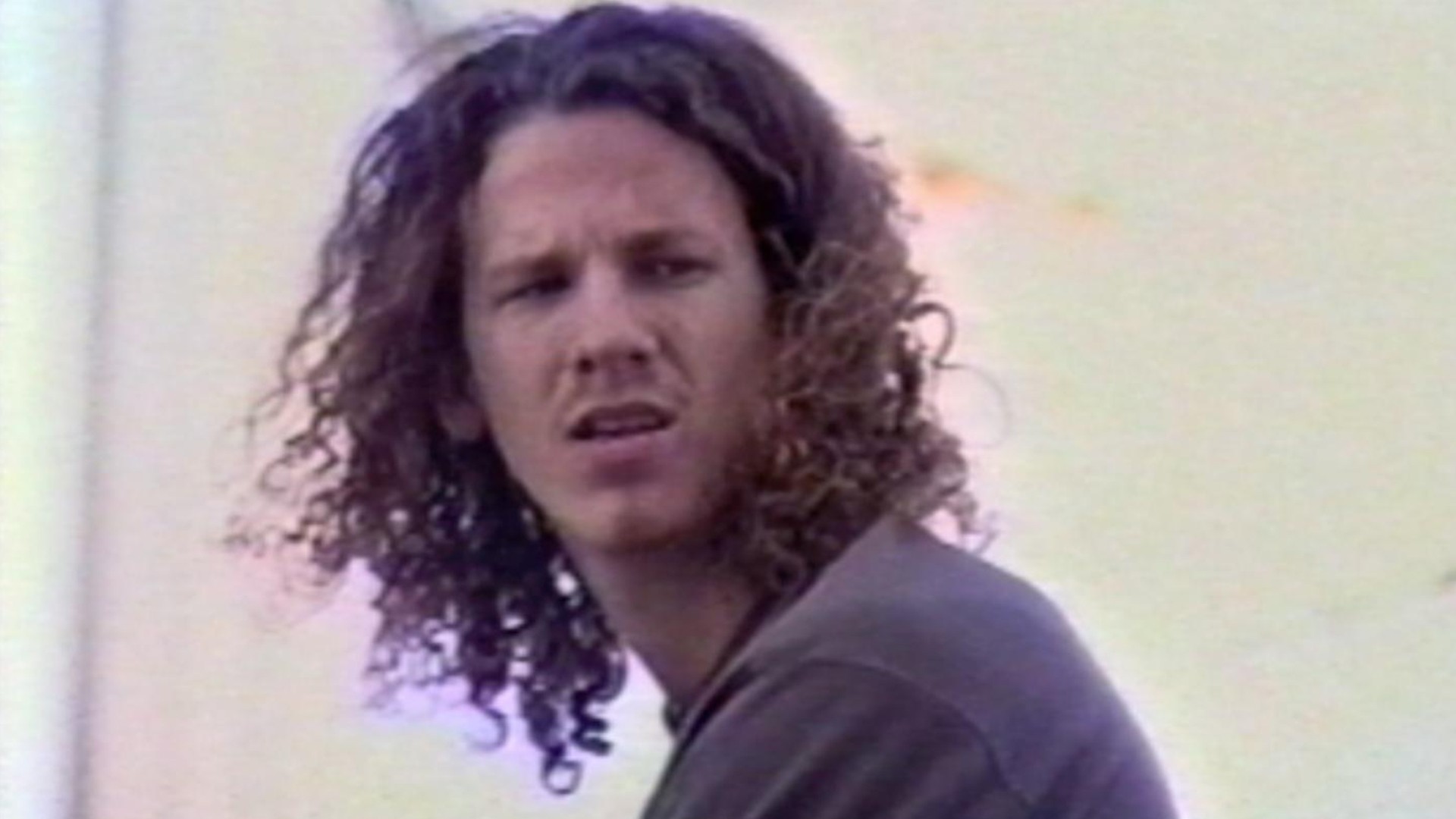 As the feel of the show began to take form, an overt element of history seeped into the Epicly Later'd mini-doc mix. "[Jason] Dill's episode was when I was like, 'Let's talk about your past.' Back then [2007] there wasn't a lot of stuff on YouTube. We digitized a 101 video for a couple clips, contacted World Industries, and asked, 'Is it OK if we use this?' And they were like, 'Sure, whatever you want.'" The realization that he could show classic skateboarding as the best skateboarders in the world talked about the footage was a turning point for O'Dell and the show.
But scouring mountains of archival VHS tapes for footage is a difficult and time consuming job. Luckily, a self-proclaimed skate nerd working as a waiter had been watching the show and felt he had something to offer in the archival department. In March of 2007, Chris Grosso sent O'Dell a MySpace message offering his services. "I don't know exactly what compelled me to reach out," Grosso says, "because that's pretty bold … that's almost too forward for me. I watched an episode of Epicly and was like, 'Oh, this would be good.' I just liked the way it looked. I liked the way it was edited. And, literally, I just stepped out my door and walked [to VICE] in five minutes."
O'Dell recalls, "I remember working on the Ray Barbee episode and [Grosso] came in with his backpack full of videos. He said, 'Ray Barbee has a trick in here and Ray Barbee has a trick in there.' I really needed the footage, so I asked 'What do you wanna do? Are you a photographer? Or do you do video?' And he was like, 'I just know everything about skate videos.' So, his job became figuring out the archival footage."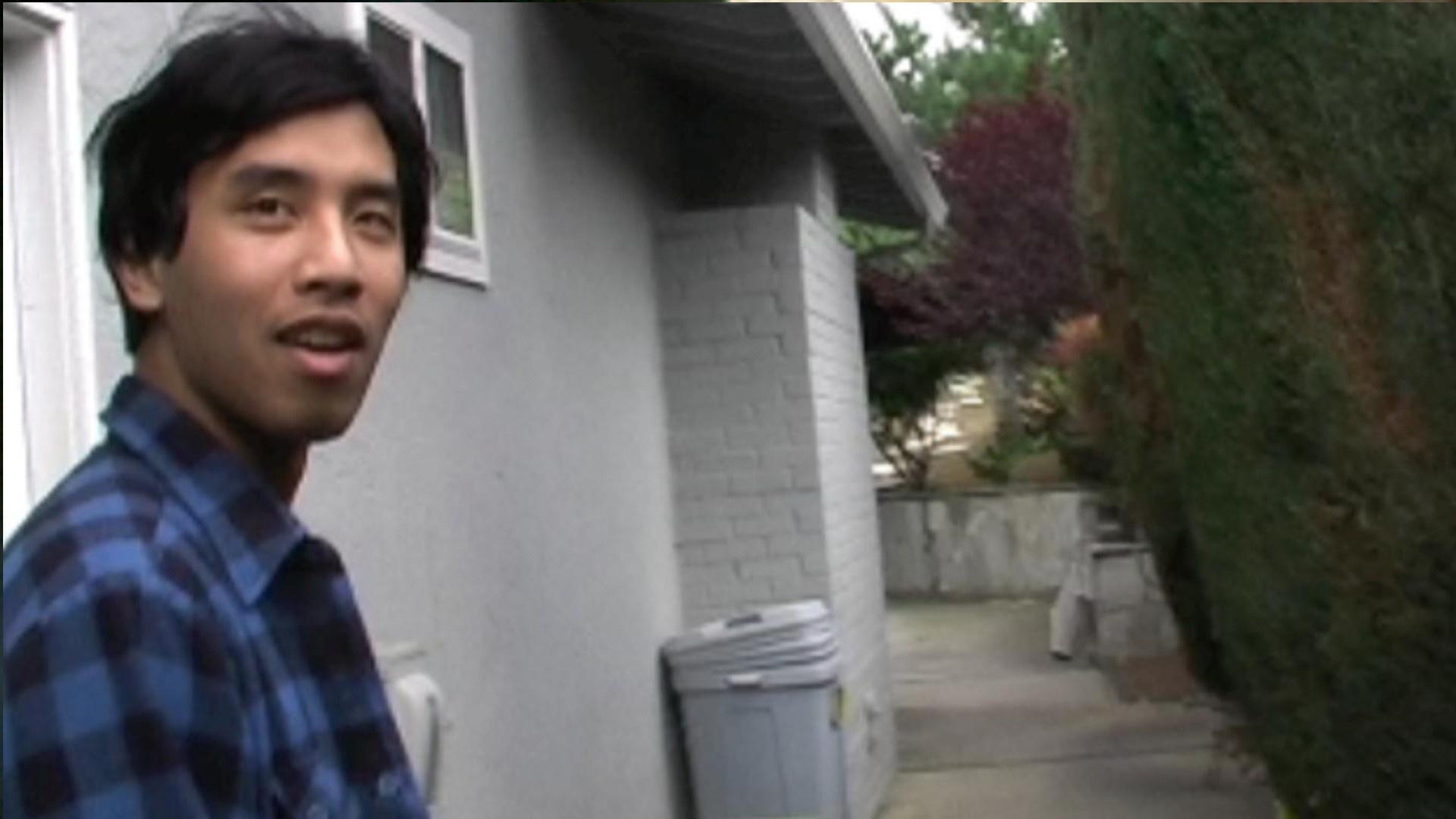 Cynamon, for her part, was happy to have a partner who was as steeped in skate culture as Grosso. "Since we both didn't know what we were doing in certain respects, she says, "it was a fun and easy time to work with each other. I didn't know the skate stuff and he didn't know the film stuff so neither of us were pretentious. We were just happy to help each other."
Just like that, the Epicly Later'd triumvirate was formed. The series quickly became iconic in the skateboarding world. Getting the O'Dell treatment meant being canonized in the annals of skateboarding history. The episodes came out somewhat sporadically, but when they did, skaters treated each one like the Super Bowl. On the days following a new installment's release, talk of the show and its subject dominated skate parks and shops across the country.
Arguably the most memorable episode was John Cardiel's, an epic 83-minute feature that gave the world a look at a true skateboarding god whose career was cut short by a tragic accident while on tour. "Cardiel was a pivotal change, Cynamon said, "where we didn't ask anyone if we could do a feature, we just did it." Once that happened there was a shift… that set the benchmark."
This was a time when online documentaries weren't really a thing, and certainly not for a niche audience like skateboarders. "No one had ever really filmed those stories before. It was a very simple concept to just talk about it, but no one had done that before. I think it has to do with where VICE and online video were then," Cynamon said.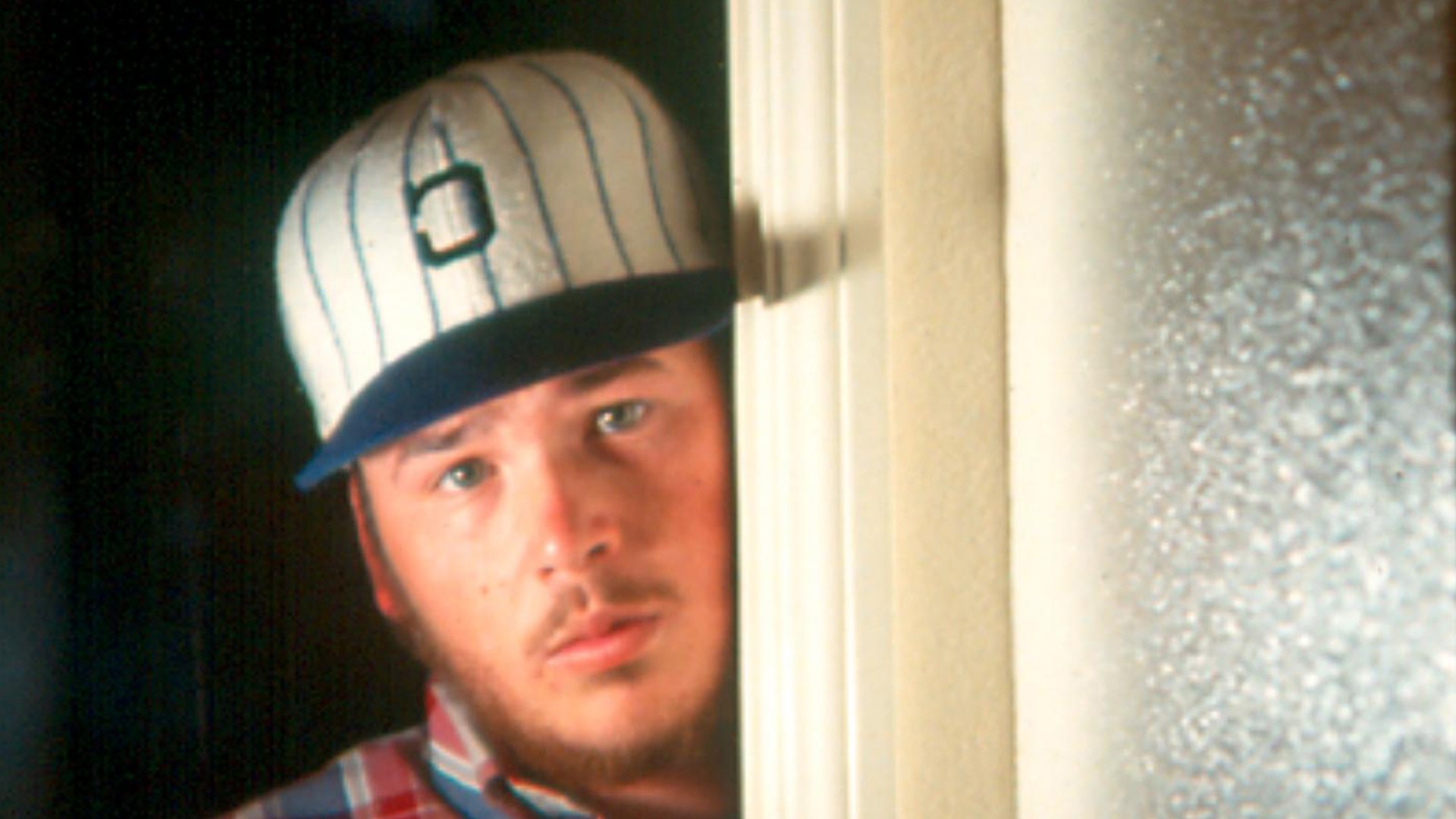 And it wasn't strictly pro skaters who received the honor. Neck Face, a street artist whose work inspired a generation of skaters to pick up a can and start drawing on buildings, was the focus of one episode. His identity was still a closely guarded secret at the time, so his face was obscured with an illustrated demon drawn by the artist himself.
Perhaps the show's greatest legacy was offering skateboarders a look at their history. Until this point, skateboarding was in perpetual forward motion—a young sport still defining what exactly it was without time for reflection. With Epicly—whether it was street idol Mark Gonzales talking about the influence vert idol Christian Hosoi had on him, or LOVE Park mayor and Philadelphia native Ricky Oyola explaining the significance of East Coast skateboarding—it all gave skaters a sense of where they came from. One of the benefits of skateboarding's relative youth is that the people who pioneered it are still alive and happy to share their stories; Epicly Later'd was one of the first shows to capitalize on that.
And now Epicly Later'd is preparing for a triumphant return on VICELAND, with a mix of influential pros and filmmakers, all of whom have contributed greatly to skateboarding: Bam Margera, Heath Kirchart, Spike Jonze, Chad Muska, Andy Roy, Andrew Reynolds, Harmony Korine, and Jason Dill. "I'm trying to get more focused on the human-interest side," O'Dell explains, "and not really resolving skate gossip. If Bam is on Toy Machine and then suddenly he's on Element, fuck it. I don't need to zoom in on that story."
"Epicly Later'd is still a skate nerd show, for sure." Cynamon says, "We'll talk about the nollie backside flip, but it might be paired up against something that also resonates a little bit more with people."
That's how things evolve: in building something for skateboarders—honoring the causes and effects of our age's most-influential subculture—you might have to wrestle with things greater than a stair count. You might find that skaters have bigger and better stories to tell; you might uncover new ways that skateboarding changes the world. But thanks to the foundation created in those early years the stories that are told will be appreciated by everyone, whether or not they've ever picked up a skateboard.