Twice a day, Myra Cazares walks over the Gateway to the Americas International Bridge that links the border city of Laredo, Texas, with Mexico. Cazares, 22, belongs equally to both countries. She was born in San Antonio and works and studies in Laredo, but lives across the Rio Grande in Nuevo Laredo with her parents.
"The guards get to know you because you cross every day," said Cazares.
Although there is a hard line on maps where the United States ends and Mexico begins, the reality in Laredo is blurred. More than 6,000 people walk into Mexico across Laredo's pedestrian bridge each day, according to the City of Laredo, which only tracks southbound traffic. About 14,000 vehicles daily also make the crossing, including more than 4,000 semitrailers that ferry goods into Mexico.
The vast majority of Laredo residents have Hispanic or Latino heritage, and the barrier between Laredo and Nuevo Laredo has been porous for a long time. But now the city has found itself in a state of limbo as the Trump administration threatens, in the name of national security, to restrict the movement of people and goods across the border. Will a wall divide two cities that are so close they share a name? What will become of NAFTA, the free trade agreement between Mexico, the US, and Canada, which has allowed manufacturing and other industries to thrive in border towns like Laredo? How will changes in immigration and border security impact the flow of people across the city's four international bridges?
"Along the entire border with Mexico, there is anxiety and, to an extent, fear as to how these things are going to play out," Pete Saenz, Laredo's mayor, told me.
Talk of dissolving NAFTA has put Laredo in "a holding pattern," said Aldo Ochoa, a Mexican-born American citizen. His job in automotive manufacturing often takes him across the border. On a Wednesday afternoon, he was waiting to pick up a colleague who was walking over the border. Dozens of others were doing the same, a line of cars wrapping around the Spanish-style San Augustin Plaza in the heart of downtown Laredo.
"Some people don't understand the dynamics of the border," Ochoa said. "The crossings between the two towns makes [NAFTA] so critical."
Laredo businesses rely on NAFTA to bring in customers. Siete Banderas, a new restaurant with a rooftop bar, is also looking to attract Mexican patrons with cosmopolitan dining, said manager Louis Romano. An outlet mall that opened on Friday could also boost Laredo's economy. Who the mall is trying to attract is pretty clear. It sits on the Rio Grande, the giant marquee lettering "Outlet Shoppes" points toward Mexico.
Laredo was once a popular town for Americans day-tripping into Mexico for shopping and margaritas, but "with the outlet mall, it is going to be opposite. The coin has flipped," said Romano.
Watch a VICE News Tonight segment on the existing border "wall":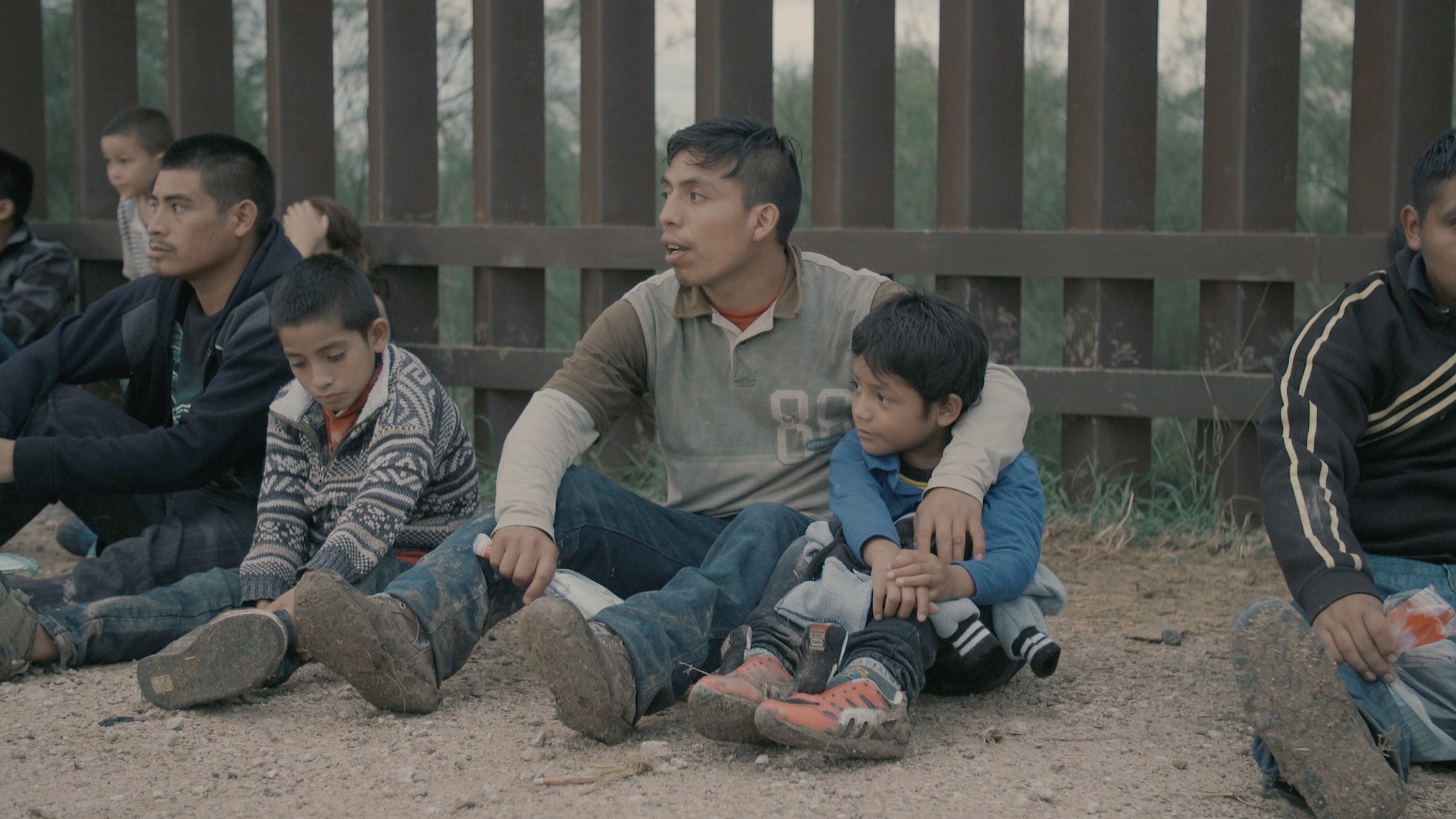 Initiatives like the mall, a decade and millions of dollars in the making, is why talk of a border wall comes at a bad time for Laredo. A wall would be offensive to Mexicans, said Saenz. Instead, he is pushing a "virtual wall" of more border guards, a greater use of surveillance technology, and removing invasive plant species that grow along the river and can conceal people who are crossing illegally.
Hillary Clinton won 75 percent of the vote last November in Webb County, where Laredo is located, so it's no surprise that most of the residents I spoke with did not favor a border wall. (Many did support greater border security.) Proximity to Mexico can have an impact on how a wall is perceived—the closer Republicans are to the border, the less likely they are to support a wall, according to the Pew Research Center, though Democrats who lived within 350 miles of the border were slightly more likely, at a low 12 percent, to support one.
Saenz told me that when Donald Trump visited Laredo in the early days of his campaign, he asked the mayor if it was safe to get off the plane
Sofia Solis, 31, who was born in Laredo but lives a few miles downstream in the town of San Ygnacio, is one of the people here who wants a wall. A few times a month, Solis sees people swimming across the river into the US. Currently, border guards sit in pickup trucks at the river bend, floodlighting the area at night. "It's safer for them, and it's safer for us," she said, of a wall. "You never know who is bad and who is good."
Laredo's relative safety has become a controversial subject. Right-wing media outlets have highlighted the brutal cartel violence playing out in Nuevo Laredo, which is under a current State Department travel warning. Saenz told me that when Donald Trump visited Laredo in the early days of his campaign, he asked the mayor if it was safe to get off the plane; during his speech there, he talked about the "danger" in town, confusing residents. But the perception of the US side of the border being unsafe isn't limited to conservatives: When I told a New York friend I was heading to the area, she responded with, "Stay away from that border." Another friend pictured the border as something like a demilitarized zone.
"You just kinda roll your eyes," said Andrea Ordoñez, 30, who was born in Laredo and grew up in Nuevo Laredo. She now works for the Republic of the Rio Grande Museum in Laredo.
"Compared to other cities this size, it is very safe," Ordoñez said. NeighborhoodScout, a website that compiles national statistics, put Laredo's crime rate as average when compared with cities of a similar size.
The current political conversation had brought at least one tourist back to Laredo. A few decades ago, Mary Margaret Hansen, a writer and photographer, would come to the city for day trips over the border to stock up on Mexican crafts and drink a few margaritas. When I visited, she was back to see the town for herself.
"We needed to see where this supposed wall is going and to talk to people and see what they think about it," said Hansen, a 74-year-old who opposes Trump. She drove down from Houston and was staying at the historic La Posada Hotel, which has a view of Mexico and two international bridges. From the balconies, you can watch the US Border Patrol fly low in helicopters and zoom up the river in air boats.
"We [Texans] don't have this incredible fear of the border," said Hansen. "We are used to it. It is who we are."
Serena Solomon is an Australian freelance journalist based in New York City.