Consumer-facing artificial intelligence can be really dumb.
Take Siri, for example: on the assumption that it understands what you say the first time (which isn't an assumption you can always make), you're likely to occasionally get an errant response – maybe it sets an alarm for a.m. instead of p.m., or suggests a rarely used app in the "Siri App Suggestions" section.
But in many other instances, the artificial intelligence we use day-to-day can be smart, capable, and beneficial to moving our days along. Whether you're yelling to your Echo to play a song or receiving intelligent suggestions to start your next project from your phone, AI has already worked its way into your workflow, providing you with new capabilities and ways to interact with your everyday life.
Consumer AI, though, is just getting started, and some of its up-and-comers are dreaming of big uses, all while making small changes to improve your life today.
"There's Too Much Noise in Communications"
A chatbot lives in my email, and it talks to me a lot.
My friend's name is Astrobot, and our introduction came courtesy of an email app called Astro. Currently in public beta, Astro follows in similar footsteps as its email ancestors with features like multiple inboxes and swipe-based organization, while also separating itself in one, major way: artificial intelligence.
"There's a tremendous opportunity to layer in the benefits of AI to make a better, more productive experience for using messaging and email communications," Astro CEO Andy Pflaum told me in an interview. It was a sentiment he continued to hit on as we talked, too, expressing over and over that communicating digitally should be easier, simpler, more effective.
And in many ways, Astro has already taken advantage of that opportunity in small but significant ways in its current product. Through machine learning and the aforementioned Astrobot, Astro learns your emailing habits and offers smart suggestions about a variety of things, like frequent recipients and the best time to get back to an email.
---
The inventor of the cellphone speaks with Motherboard.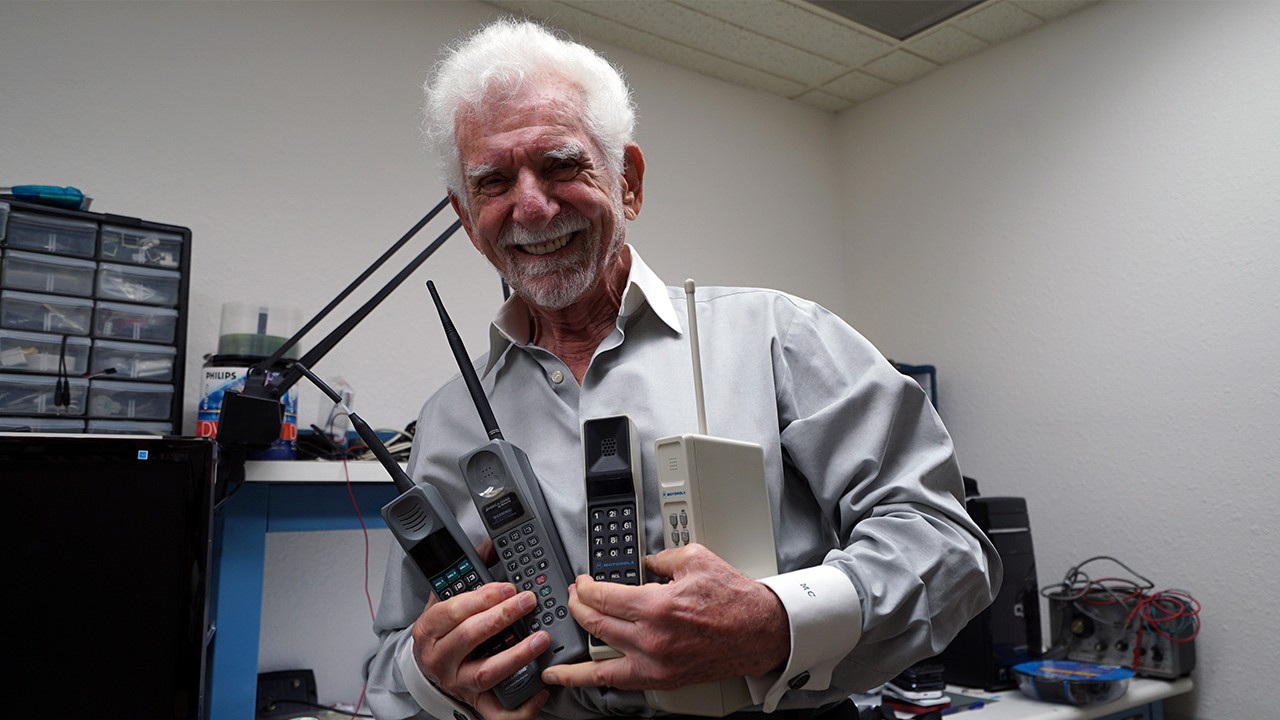 ---
"Astro can derive learning and reflect back, helping you be more productive," Pflaum said. It's true–Astro, on many occasions, has learned my habits and provided me with different options to tailor my experience. It's been unobtrusive enough for me to forget that it's watching me, but smart enough to actually bring up relevant questions and interactions.
As it stands for productivity apps today, this is the line many reach, but dare not cross–while users find it beneficial to receive suggestions, they will almost immediately reject an app that becomes your too-noisy coworker that knows your work better than you do.
Developers Shaan Singh and Erik van der Plas know this, which is why Time, a stripped-down take on the productivity app genre, puts AI to work sparingly.
"Time's productivity suggestions are offered per task, so a person might see something like 'You're more productive with this task in the evening. Want to move it to then?' Singh told me in an email. "To achieve this, Time initializes a new learning environment with every new created task."
This approach results in a case-by-case set of potential suggestions, ones that will come after a continued and repeated use of Time. Eventually, the app will begin to gain an overall idea of how you work, accepting tasks while also encouraging you to make some changes.
It's all to make productivity an easier trait to acquire, Singh wrote. For Time, its current features are a signal to what its creators believe is the future of AI: a private, intelligent service that accurately recommends ways to improve your habits.
Security, Comfort, and Ease: the Future of AI
With the depth of meaning behind the phrase "artificial intelligence," it's hard to pinpoint the exact future AI will have for consumers. Singh took the big picture route, explaining to me that it's important to consider that our current systems may not even enable the best AI has to offer.
"It's not that hard to imagine a world where we wake up and begin talking to our in-home voice assistant, with different visuals pulled up on our wall and table," wrote Singh. "In a world like this, AI will be everywhere."
The ramifications of such a system are obvious–to take the fullest advantage of AI, one must constantly feed it information that it can use to personalize itself to the user. Pflaum called the future of AI "pervasive," but he made sure to specify that he believes there is more good than bad.
For Pflaum, the future of artificial intelligence will rely on its ability to make its way across platforms, providing a unifying experience that remains familiar to its users. Discussing Facebook's recent F8 conference, Pflaum said that the vision of easily putting a bot on every platform may lead to more opportunities for the spread of AI.
Enticing consumers to put their trust in AI won't be an easy process, one that will require a prevention of false positives and a skewing towards less, high accuracy information, says Pflaum. Singh also believes that technology companies need to be considering the implications of storing such important data and try to tailor it to make its customers more comfortable.
For now, the blanket term of artificial intelligence continues to frighten and excite, pushing teenage developers like Singh forward while making industry veterans like Pflaum reconsider user interactions. As Google, Apple, Amazon and more continue to fight to bring their smartest algorithms to your phone, indie developers are starting small: helping you get your work done.
Subscribe to Science Solved It, Motherboard's new show about the greatest mysteries that were solved by science.