Miniscule of Sound. Photo courtesy of Kev Wright.
"I found the whole thing hilarious, to be honest. I mean, it's a record that's fun and there to be broken," shrugs Ged Jenkins-Omar, laughing off the allegations of plagiarism that have been hurled at him since his shed, Club 28, was awarded the Guinness World Record for the world's smallest club in February. "The record was released into the press one day, the next day press outlets around the world had featured it, and then by the third day it had a bunch of haters."
To be the world record holder, you'd expect Ged's club to be uncomfortably small, and it is: 3ft x 5ft x 7ft, to be exact. The dance floor holds three people, badly. The disco ball hangs so low it's a hazard. There's no space for a bar.
Club 28 is the third tiny venue to hold the world record. Ged took the title from Liverpool-based Rumours, which reigned smallest in 2011 but has since fallen silent. They took it off Miniscule of Sound, which claimed to be mocking expensive club culture and sticking two fingers up to anti-rave laws. It's Miniscule fans who have been unhappy with the emergence of Club 28.
---
WATCH: High Society – Inside the Laughing Gas Black Market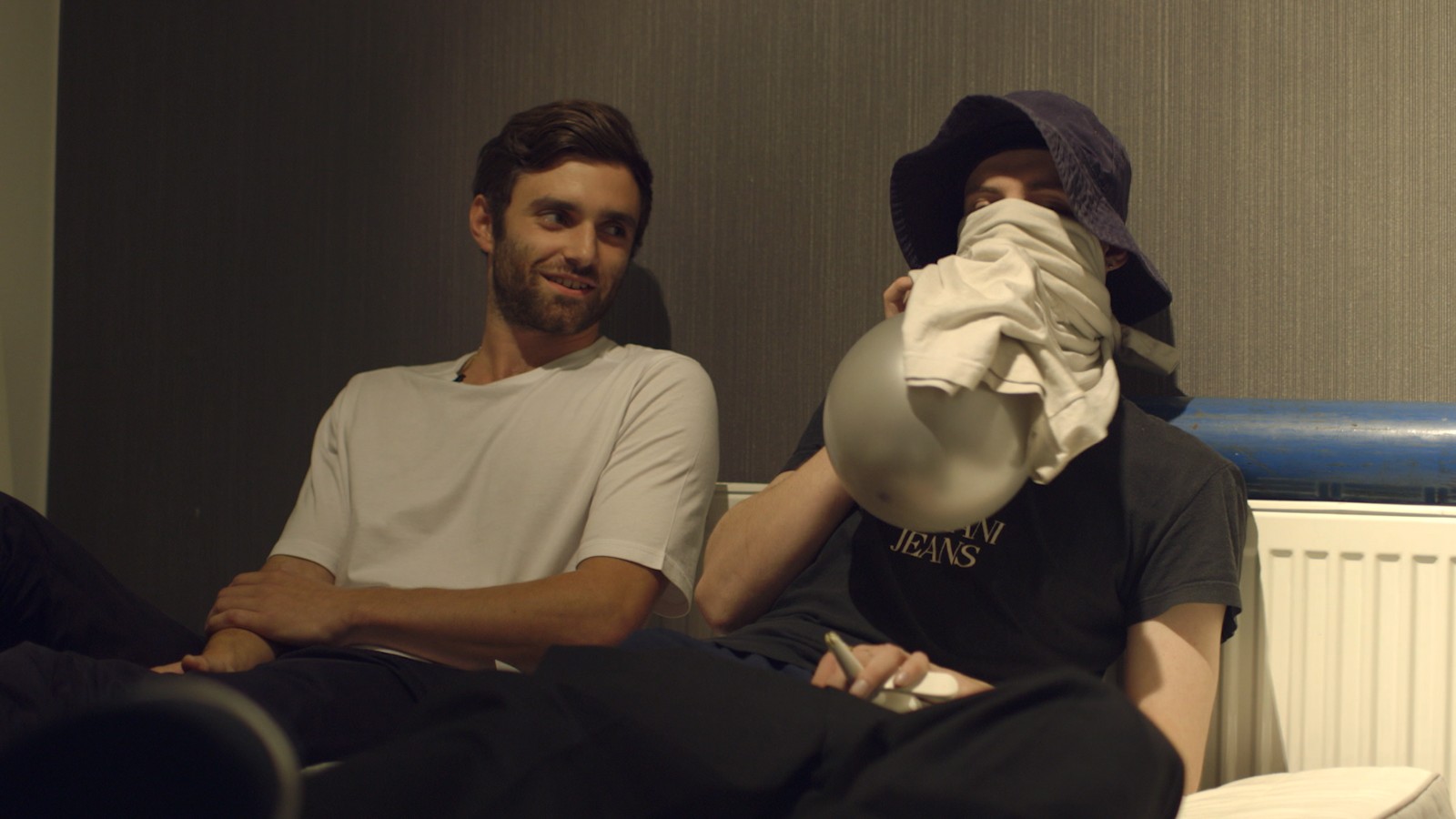 ---
"It's not that you are the record holder that I find uncomfortable, it's that you have taken their idea wholesale and reproduced it and are touting for business in their industry," wrote one fan on Club 28's Facebook page. "I understand that all creativity is cross pollinating but I think you should have had more respect for them and come up with your own idea."
"You may be unaware but this concept has already been going on for 20 years. Yes! That is correct! Miniscule of Sound – keeping it tiny in a massive amount of small ways in Tokyo, Paris, London, Glastonbury. Legendary in fact," added another.
Ged made Club 28 out of a shed he found on Gumtree and later converted to raise the profile of Rotherham Carnival, 2016. "The thing is, Miniscule hadn't held the record for around seven years. I do wonder if Rumours got a load of grief when they broke the record," he says. "When all is said and done, though, the world's big enough for a couple of little clubs, and I have no hard feelings towards them. They are a great little club, but facts are facts: Club 28 is The World's Smallest Mobile Nightclub. I haven't barred them yet, but if they carry on then I'll have to say their name's not down and they're not coming in."
To earn the world record, a club doesn't just have to be the smallest, it must also have a sound system, a dance floor, turntables operated by a DJ, a bouncer and charge an entry fee.
Miniscule of Sound, famous for barring Fatboy Slim from playing a set because he didn't send in a mixtape first, claim to be the original nano venue. Miniscule's founder, Kev Wright, says his club is "often copied, never bettered and now lost in translation".
"We could have made it big if we hadn't committed to being so small," he jokes. "The only club we feel threatened by is [Kurupt FM's] Chabuddy G and the boys' Champagne Steam Room." Kev recites Bananarama lyrics – "It ain't what you do / it's the way that you do it" – when I ask whether Guinness World Records actually matter: "We didn't seek the record; the record breakers sought us. Let's wait and see the long-term commitment to the tiny."
Both clubs were conceived of in entirely different circumstances. Club 28 was founded in 2017, in Rotherham, a struggling South Yorkshire town trying to regain some credibility after a child sex abuse scandal. Miniscule was founded in 1998, in Hackney, as a "satirical reaction to the emerging super-clubs, with their ever-larger sound systems and overpaid DJs, charging extortionate entry fees".
"It was a comical take on the 'biggest is best'," says Kev. "It was a tiny up-yours to the corporate takeover of music festivals and the government of the time, who had passed the Criminal Justice Act in 1994 – that, among other things, attempted to restrict free parties, festivals, raves and protest by limiting more than ten people to gather in one place or to gather to dance to repetitive beats.
"It was also cheaper and more doable to find a small sound system and a tiny room and make it awkward for people to gain access than to find a mega-watt sound system and a super-club and make it awkward for people to gain access. The world's smallest nightclub idea effectively made a mini mockery of such actions and laws in a humorous, satirical and strangely successful way. If EDM was a phrase then it would have sneered at it."
In this competition of inches only one can be the smallest – who'd have thought that such tiny dance floors could lead to such drama.
More on VICE:
We Went On a Tour of the Worst-Rated Nightspots in Liverpool
I Sleep Where You Danced: What Happens to Nightclubs After They Close Down?