Photos by Jayne Kamin-Oncea-USA TODAY Sports, Thomas B. Shea-USA TODAY Sports
On Tuesday, the Houston Astros and the Los Angeles Dodgers begin one of the most exciting World Series matchups in recent memory. Obviously, we don't know how the games will actually play out, but on paper, they could not look any better. The best lineup in baseball is taking on the best pitching staff. If you're a baseball fan, there are a lot of very obvious reasons to be stoked.
We get to watch a pair of Hall of Fame starters each searching for their first championship in Justin Verlander and Clayton Kershaw.
We get to watch a pair of spectacularly talented 23-year-old shortstops in Carlos Correa and Corey Seager.
We get to watch the two best hitters of the postseason so far in Jose Altuve and Justin Turner, both about as unlikely in their success as baseball superstars can be.
We also get to watch perhaps the two most important Cuban ballplayers in modern history facing off for the first time as major league players.
Yasiel Puig and Yuli Gurriel are vastly different personalities who have taken vastly different journeys to reach this point, but both have been absolutely vital to their respective teams' success—they've hit a combined .386/.456/.571 this postseason. Their presence in this World Series is the culmination of Major League Baseball's slow and then, suddenly, very fast conquest of Cuban professional baseball.
Long before he defected, Gurriel proved to big league scouts that a Cuban hitter could anchor a big league lineup. He changed the perception of Cuban hitters without having to step foot off the island. Then Puig, seven years his junior, made good on that promise—he signed a huge contract and then exploded onto the scene in Los Angeles, creating a lucrative marketplace for even unproven Cuban players, and setting off a massive wave of defections.
Together, they symbolize everything glorious and tragic—the unexpected gifts and the unbearable losses—about baseball as it fits into the relationship between the United States and Cuba.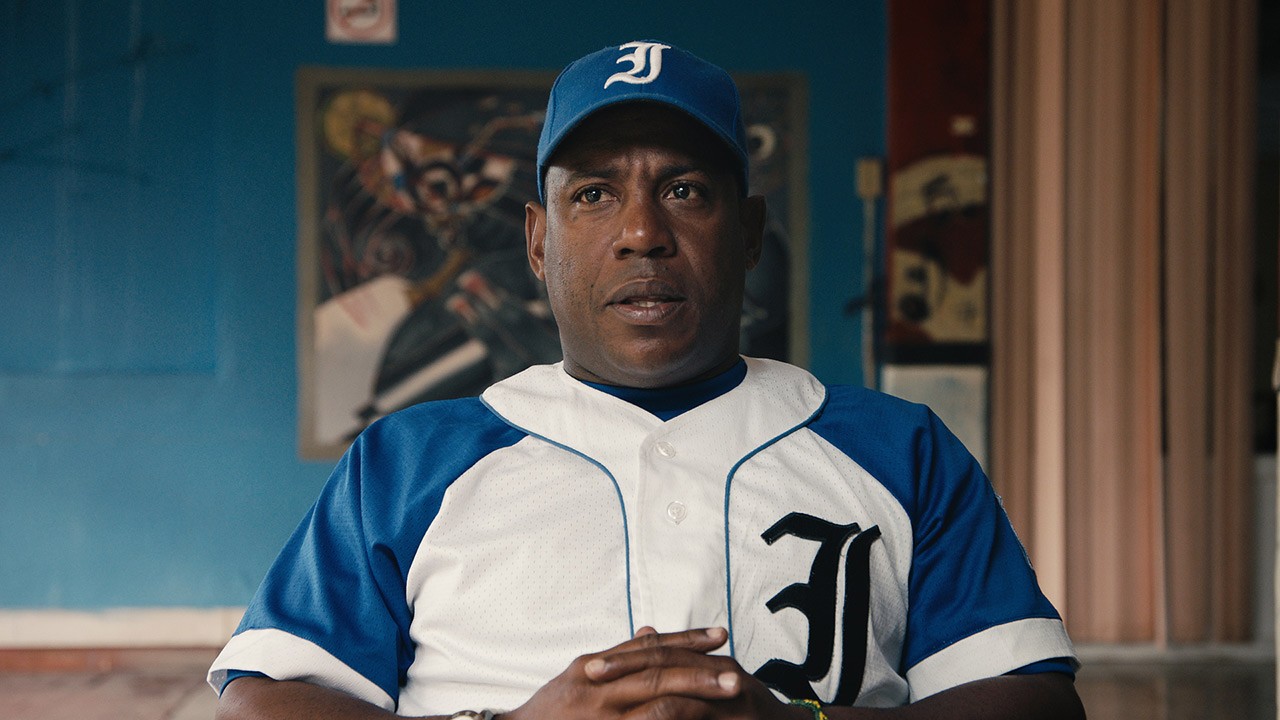 The last time Puig and Gurriel shared a diamond in any official capacity was March 22, 2011. It was the final day of the 2010-11 season in Cuba's Serie Nacional. Cienfuegos was hosting Santi Spiritus. At the time, Puig was barely 20 years old, a kid from a rural village just starting to come into his own with his Cienfuegos club. He already had a reputation for being a little bit wild, but that didn't slow him down any on the field. He would hit .330/.430/.581 in what would prove to be his final season in Cuba. But even the home fans in Cienfuegos, a sleepy colonial city on the southern coast of Cuba, could not have imagined the phenomenon that their right fielder would become. After all, Puig wasn't even the best player on the team—that honor belonged to the man who batted behind him in the lineup, first baseman Jose Abreu.
If anybody was supposed to be a phenomenon in the majors, it was the visiting third baseman, Yuli Gurriel. Gurriel was 26 and at the peak of his powers. He was the best player in Cuba—a legend on the island and among visiting scouts. He had dominated in front of a global audience at various tournaments, and unlike many of his fellow Cuban superstars did not seem to even consider the possibility of defecting. It was almost as if he had been constructed in a laboratory by Fidel Castro's propaganda machine. His father, Lourdes, had been a legend for the national team, and was now his manager. His brother, Lourdes Jr., just 16, was also on the Santi Spiritus roster.
Here's how Jorge Arangure put it, writing here last year:
He symbolized everything that Cuban baseball had stood for since the revolution. He became the Cuban national team's spokesman at the not-yet-ripe age of 21. For many years, he was proof that Cuba could still produce the best players in the world.
Gurriel was so good that he didn't need to play in the majors to become proof that Cuban hitters could succeed in the United States. The question was never whether he could be a major leaguer, but just how good he would be if he actually came. Solid regular? All-Star? MVP? In Cuba, he put up video-game numbers year after year. He even flirted with batting .400. He had nothing left to prove.
Puig, on the other hand, had something to prove. After his spectacular 2010-11 season with Cienfuegos, he accompanied the national team to a tournament in Rotterdam, the Netherlands. It was the last time he would play alongside his countrymen. What happened next is unclear. Some say he tried to defect in Rotterdam. Others say he stole some shoes. Regardless, Puig was not on the Cienfuegos roster for 2011-12.
The next year, after a series of failed attempts to defect, he successfully made the perilous journey by boat to Cancun, escorted by members of the Los Zetas cartel, and "sold" to a sketchy businessman in Miami who would set him up with a major league contract in exchange for a hefty cut of Puig's future earnings. (You can read at length about Puig's journey, and the shady industry that surrounds defecting Cuban ballplayers, in this great Los Angeles Magazine story by Jesse Katz.)
By June 2012, Puig had signed with the Dodgers for 7 years and $42 million—a record for a Cuban defector. The deal baffled the baseball establishment.
"The question around baseball is how the Dodgers could justify awarding such a lavish contract to a player who scouts considered more of a solid than a spectacular prospect," wrote Ben Badler in Baseball America. "Puig hasn't played in a year, and aside from a light series of workouts last weekend that were more notable for circus atmosphere than anything else, he hasn't been seen (legally) by American scouts since June 2011."
As Puig prepared to make his minor league debut in Rancho Cucamonga, California, Gurriel continued to rack up numbers in Cuba. He played one more season for Santi Spiritus before moving to Havana to play for the Industriales—the New York Yankees of Cuban baseball. Players rarely change teams in the Serie Nacional. They play for the club in the state where they grew up. Gurriel was supposedly following his father, who needed medical help he could only get in the capital. Not every player would be given that privilege. Gurriel was special. It made sense for Cuba's most special talent to play for the country's most historic franchise.
In early 2014, at the Serie del Caribe, Gurriel told MLB.com's Jesse Sanchez that he would like to play abroad. By that point, Puig had already become a superstar after just half a season in the majors. "It's always been my dream to play the best baseball that I can, be that in the Major Leagues or Japan or wherever," Gurriel said. "I'd love to play in the United States and when I get permission, I'll play."
Later that year, Gurriel got permission to go to Japan. He played a partial season for Yokohama. He hit .305 with 11 home runs in 62 games, but was frequently banged up. The next year, the Cuban sports ministry, citing injury concerns, didn't allow him to return.
That same season, Jose Abreu made his debut with the White Sox. He had signed a six-year deal for $68 million after defecting. It was another record contract for a Cuban defector, and it turned out to be a bargain for Chicago, as Abreu hit .317 with 37 home runs and won the American League Rookie of the Year award. In August, the record was broken again when Boston signed outfielder Rusney Castillo for seven years and $72.5 million.
Puig's success as a rookie and sophomore—in addition to the continued success of Yoenis Cespedes, who had defected in 2012—created an irrational market for Cuban players. They were hard to scout due to political barriers that kept Americans out, but they came from a country with a built-in infrastructure for talent development. As players like Abreu and Castillo cashed out, Gurriel bided his time.
In early 2015, after President Barack Obama announced that he would ease the long-standing Cuba embargo and make his bid to improve relations between the two countries, it seemed as if Gurriel might finally get the permission he sought to play in the majors. It would have been perfect: the golden boy would be rewarded as the first Cuban since the revolution to play big league ball without having to abandon his country. Defectors were often referred to as traitors by the Cuban government. Leaving was not only dangerous, it was a social risk to a person like Gurriel. Arangure asked him how it would feel if he never got to play in the majors.
The question nearly bowled him over. I don't think he expected to have such a natural reaction to it. But he stopped, held his breath, and then said that it would hurt. Very much. It would make his career incomplete. It would eat away at him forever. Because he would never know how good he was. And that's always been the defining question for Gurriel.
The permission, of course, never came. Gurriel defected last February during the Caribbean Series in Santo Domingo. He and his brother left the team hotel in the early morning hours and got into a truck that drove off into the darkness. It was at once shocking and inevitable.
Gurriel was the superstar who was supposed to stay. He was Castro's revolution in human form, proof that the Cuban system could not only produce world class talent but offer enough to keep that talent at home. Except it couldn't. And when Gurriel left, there was no pretending anymore.
It was also bittersweet. Gurriel was already in his 30s. He was still great, but he was no longer the player who had awed scouts a decade earlier. When he signed with Houston last July for five years and $47.5 million, he got his big contract and his shot at stardom, but there will always be that question of what could have been. What if, like Puig, Gurriel had come as a young man, with that much more access to big league facilities, big league nutrition, and big league talent?
Houston seemed an odd fit for Gurriel—he had played second and third base in Cuba, but the Astros infield was loaded with Altuve, Correa, and Alex Bregman. At first, it didn't even seem to matter, because Gurriel didn't look like he could hit big league pitching. After making his debut on August 21, 2016, he batted .262 with a .292 OBP in 36 games. Perhaps, after all that, Gurriel would prove to be a bust like Castillo and Hector Olivera and the many other highly compensated Cuban players whose talents have not translated. Or perhaps he had just come too late in life, and his bat speed wasn't what it used to be. Either way, it would have been hard to imagine him as an impact player in the World Series.
Puig, meanwhile, spent last August in the minor leagues. His production had fallen every season since that electric debut in 2013. New Dodgers manager Dave Roberts, who had begun his tenure open-minded about Puig, had seemingly run out of patience with his antics. The front office tried to trade him, but repeatedly failed to find another club to take him off their hands.
A little more than a year later, things have changed considerably. Gurriel hit .300 in five out of six months this season. His .299/.332/.486 line was not superstar material, but it was solid for a 33-year-old still new to baseball in the United States. Free of the burden of standing in for an entire political system, his personality has shone through in Houston's clubhouse (as has his hair). Gurriel simply knows how to hit, in any league, anywhere, any time. Including the postseason.
Out in LA, Puig re-learned how to hit. He embraced the fly ball revolution at the behest of hitting coach Turner Ward and his teammate Justin Turner. He made it through (almost) the entire season as a model citizen, played spectacular defense in right field, hit a career-high 28 home runs, and continued to be a bafflingly poor baserunner. He did all that by channeling, instead of sacrificing, the energy that made him such a superstar in the first place. In the playoffs, he has been a joy to behold like few other players in recent baseball memory.
It has been six years, seven months, and two days since Gurriel and Puig squared off as opponents in a baseball game. The last time they played, Obama was still in his first term, and Castro was still alive. Donald J. Trump was dipping his foot into the poisonous waters of birtherism for the very first time. The Dodgers were still owned by Frank McCourt. The Astros were about to embark on the first 100-loss season in the history of the franchise (and the first of three in a row). A Cuban pitcher named Aroldis Chapman had only thrown 13 ⅓ eye-catching innings as a rookie in Cincinnati. A Cuban outfielder named Yoenis Cespedes was still playing for Granma in the Serie Nacional.
There is no shortcut to the World Series, but Gurriel, the patient son of a national hero who surpassed his father's greatness, and Puig, the anonymous provincial talent who has hastily journeyed both to and from superstardom, both took the long way. Along their parallel paths, they changed the business of baseball in two countries. They could not have done it without eachother. Their teammates, and their fans, could not be more thankful.