Will and Grace in the pilot of NBC's reboot. Photo courtesy NBC
One of my first exposures to an LGBTQ person, growing up in Iowa, came when Ellen made the cover of Time. A neighborhood kid picked up the magazine in the waiting room of a salon and read its headline aloud sardonically, "Yep, I'm gay." He elongated that last word with a mocking "gay voice."
"Yuck. Don't read that," his mom shot back. He put the magazine down and laughed.
I was twelve.
A year later, in 1998, Will & Grace debuted on NBC in a coveted "Must See TV" timeslot. The series had an all-encompassing impact on me, where, to this day, hearing its theme song has a sort of palliative effect.
The show became my personal barometer for assessing acceptance.
In high school, I watched in the same room as my mom to see which jokes she laughed at, to gauge where she might stand on my gayness. My first week of college, when I was still mostly closeted, I approached a girl on my freshman floor to tell her she looked like a young Karen Walker. She told me she loved the show with a wink, and with that she became a friend and an ally; we watched it together every Thursday. I'm not alone in feeling its impact. On Meet the Press in 2012, Former Vice President Joe Biden said, "I think Will & Grace did more to educate the American public more than almost anything anybody has done so far." Just this year, as Dustin Lance Black promoted his landmark series When We Rise, he cited Will & Grace as responsible for changing studios' comfort level around greenlighting queer content.
When I told my thirtysomething coworker I was writing about the Will & Grace's revival, she was giddy. "Will & Grace was how I first learned about gay people! Like, I didn't know there were types of gay people like Jacks and then Wills," she said.
Her comment, a proof point of the series' impact, is also indicative of one of its greatest flaws. For as much as the show did to increase people's comfort with gay lifestyles, its ability to be transformative was limited by the story it was telling: that of two affluent (and mostly chaste) gay men who lived in Manhattan, went out in Chelsea, and shopped exclusively at Barney's. To re-watch the series, especially early episodes, is to cringe through sporadic but consistent lesphobic and transphobic jokes and story arcs. Take Chloë Sevigny's turn, as a femme lesbian apartment flipper who literally flips to straight by the end of an episode. In many ways, it's not surprising. The show aired on network TV. And for much of its first run, its lead in was Friends, a show that's seen as unabashedly homophobic today.
---
Watch: Meet Gavin Grimm, the teen at the heart of the trans civil rights movement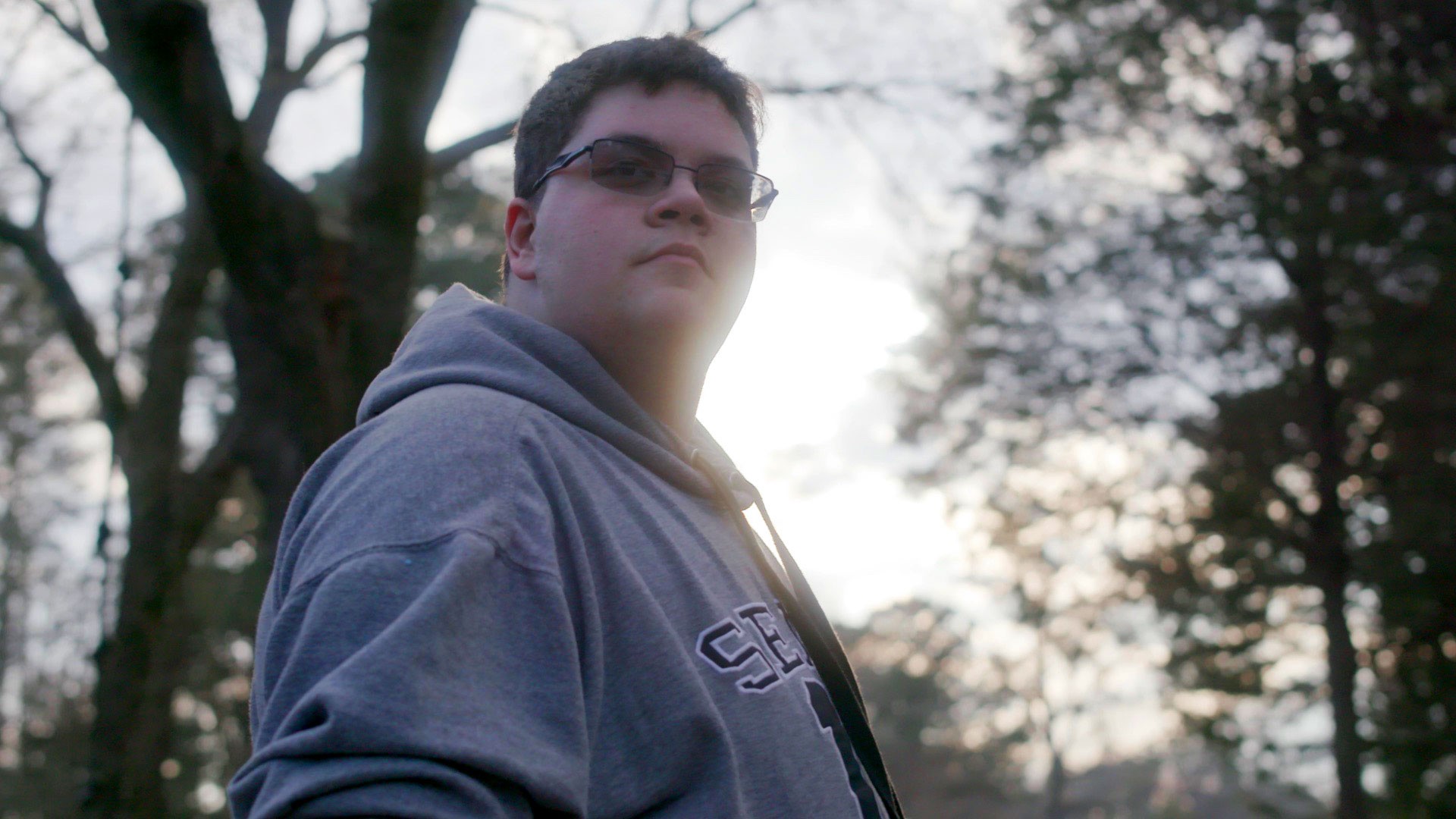 So, nineteen years later—when queer people are more accepted than ever; when RuPaul's Drag Race gets skits on SNL and at the Emmys, and it's widely known that gay men live outside of Manhattan—the show will have to do more than air two men kissing to be groundbreaking.
Which is why it's a relief to see the show trying harder to be inclusive.
The first three episodes made available to critics align with what the shows creators suggested earlier this year: they're not going make the show entirely issues-focused (will we ever again have a Designing Women?), but they acknowledge that 2017 is different than 1997, and political conflicts will come into play.
The revival's first episode, which takes the Trump administration head-on, is its most on-the-nose attempt to be a conversation starter and in many ways the least effective. The jokes try too hard, and the theme feels obligatory.
But where the plot fails to set a new standard, the revival's kick-off succeeds in preserving the charm of the original series. Laugh track intact, the episode—largely thanks to the actors' chemistry—is instantly relatable, and the hiring of young, buzzy writers like Ryan O'Connell (who often writes for VICE) inserts pop culture references that are both age-appropriate and relevant.
It's the second episode that's more effective in being funny and starting a dialogue. In the episode, Will attracts the attention of a much younger man (played by Ben Platt) and a jealous Jack—with Karen's help—attempts to reverse the aging process.
The episode builds to a confrontation between Will and his young date, who dismisses Will's question about coming out (he was eight, and it was only difficult for him because his divorced parents threw competing coming out parties). Will is shocked and outraged—not just at how easy his 23-year-old date had it, but at how dismissive he is of the adversity Will and his peers have had to overcome. "I know all about Stonehenge," he rolls his eyes.
It's a conversation I've heard before, once at an AIDS benefit, where an older guy yelled "we died so you could live" at a drunken twentysomething. It's a conversation that's worth having.
What the episode also surfaces is that multiple generations of LGBTQ people may be tuning in and paying attention. From millennials who grew up on reruns to original viewers who are now in their thirties, forties, and fifties, this revival may cut across a generational divide in the gay community that's never been wider.
If young people do indeed tune in, one hopes the show's writers engage them while considering how quickly (and drastically) the world is changing for the non-G members of the LGBTQ community. An oft-cited GLAAD study from 2017 found that 20 percent of millennials identify as LGBTQ, and young people appear more likely to identify outside traditional binaries such as "gay/straight" and "man/woman" than ever.
The show will have an opportunity to speak to them directly, to feature diverse guest stars, and, more than anything, improve on limited and problematic portrayals of trans people that plague network TV.
If Debra Messing gets her way, the series will do exactly that. In the months before the series aired, she said, "We were 'LGB,' but we stopped at B. My hope is we can now finish the alphabet."
It's great that the revival is good; people will (and should) watch. And let's hope that momentum (a second season was already picked up) means that the show's writers feel empowered to take risks. Perhaps in twenty years when there's another revival, this time in the vein of Golden Girls, the show will have done for today's LGBTQ people what it did for me.
Follow Khalid El Khatib on Twitter.