The walls of the West Virginia State Capitol rang loudly Wednesday with a familiar sound: Hundreds of state teachers chanting, singing and shouting at Mountain State lawmakers in what had become a nearly week-long, statewide strike.
It was the morning after Governor Jim Justice announced the strike's end—that teachers would return to work as soon as Thursday. Yet the familiar chorus of "We're Not Gonna Take It" made clear that teachers weren't done. And sure enough, despite Justice's call for teachers to return to classroom, schools in all of West Virginia's 55 counties were closed again Thursday.
"We are still not satisfied," said Brandon Wolford, a special education teacher and president of the Mingo County Education Association. "This is not what we asked for. We don't trust the governor. We don't trust the Republican Senate."
---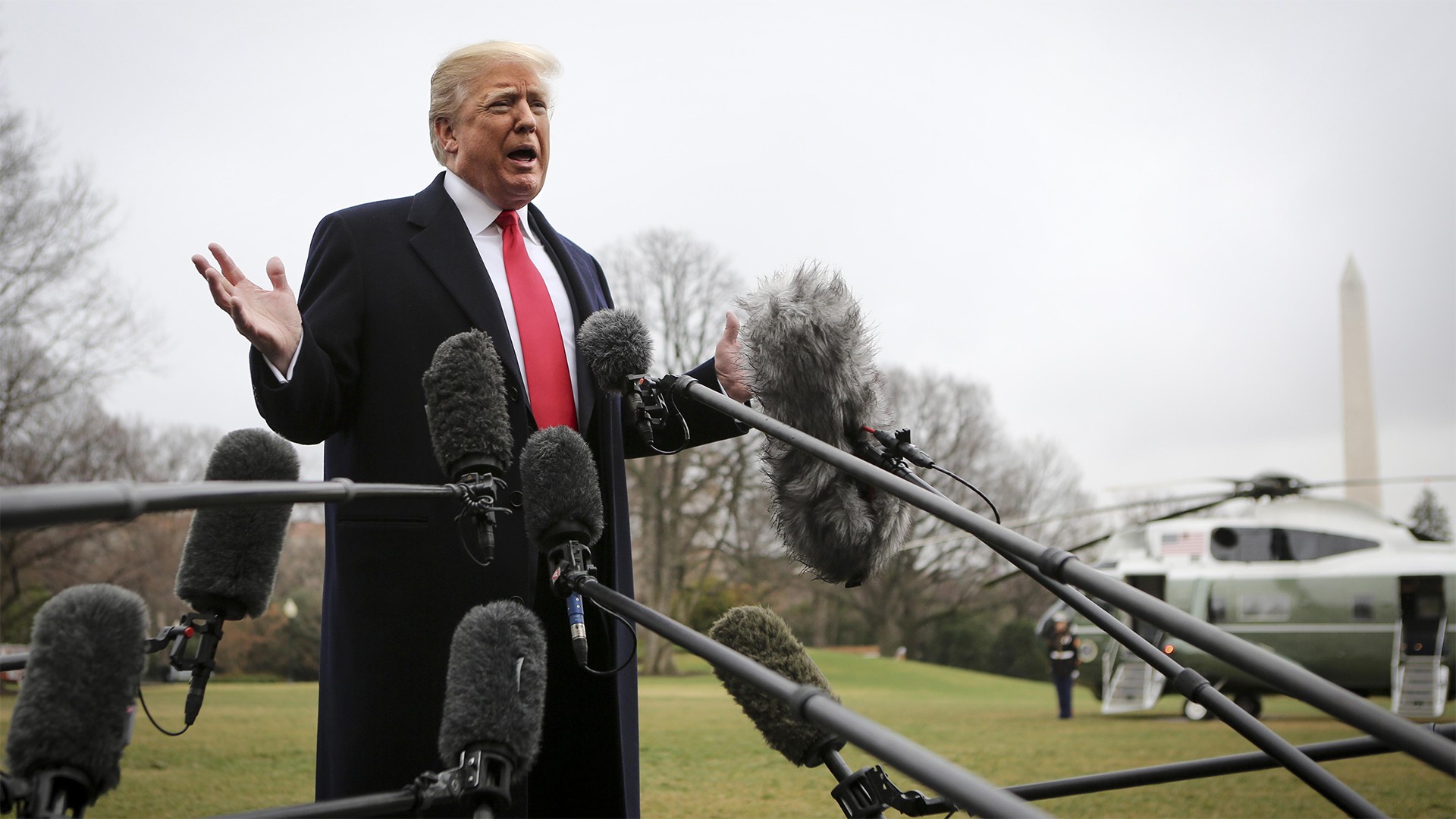 ---
The teachers wore red bandanas saluting historic labor battles in the Mountain State, filled the building with a steady cacophony of voices, and carried signs calling for lawmakers to fix the state employee insurance plan—or else face the wrath of angry educators in November's elections.
The strike, which began last Thursday, is a fresh demonstration of the enduring power organized labor still holds in West Virginia, even as it has waned significantly since its height in the mid-20th century. That decline has coincided with the demise of the state's coal industry and the rise of the Republican Party, which in 2014 seized control of the state legislature—including the House of Delegates for the first time in 83 years—and won all three of West Virginia's US House seats for the first time since 1921.
Republican dominance stemmed in large part from the coal industry's success in winning support from voters who had previously supported miners but remained skeptical of operators. That changed largely thanks to the decline of unions, paired with messaging that successfully transferred that loyalty to mine workers into loyalty toward the industry as a whole.
But the teachers' success in bringing the state's leaders to the bargaining table suggests local unions aren't content to settle for a nice place in the state's history books. And depending on the outcome of this strike and the response by teachers, these rallies may have ramifications for the fall, when West Virginia will hold elections for all 100 state House seats and half of its 34 state Senate seats, as well as all three House seats and the US Senate seat currently held by conservative Democrat Joe Manchin.
The renewed cultural power of the state's teacher's unions is part of what's turned this strike into an important political moment for West Virginia. The workers who crammed into the Capitol over the past week came from a variety of economic backgrounds and political persuasions—but they sounded rock-solid in their support of one another and in calls for state lawmakers to fix the looming problem that threatens not just teachers but state employees generally.
"We've been here for four, five, six, seven days representing 200,000 state employees, 20,000 of which are teachers, on PEIA [Public Employees Insurance Agency], which affects all government employees," Rachel Campbell, an elementary school teacher in Charleston, told me Wednesday.
The strike stems in part from the rising cost of PEIA, which is intended to provide affordable health insurance for state employees. West Virginia teachers, who already ranked 48th nationally in terms of salaries, were looking at an even deeper cut to their take-home pay by way of escalating PEIA premiums, and the pay raises previously proposed by the governor—2 percent in the first year followed by 1 percent in years two and three—were not enough to cover the cost, teachers said.
The West Virginia Education Association and state arm of the American Federation of Teachers called the statewide strike, while Republicans dug in. Earlier in February, Justice had referred to angry state employees as "dumb bunnies." Senate President Mitch Carmichael called the protestors "disrespectful."
The broadsides simply served to fire up the striking teachers and their supporters—which include some Republicans.
"I think my party at the state level is not looking out for the best interest of public employees, and I am ashamed of them," Sabrina Grace, a member of the Mingo County School Board who described herself as a staunch Republican, told me.
"We're all from different walks of life, different political backgrounds," added Campbell, the elementary school teacher. "This started as a non-partisan issue, but they made it partisan. They did this."
On Tuesday, the governor announced school personnel would receive a 5 percent pay increase, with other state employees receiving a 3 percent raise. He said Wednesday would serve as a "cooling off" day before teachers returned to work a day later.
"This is a nice cool-down day," one teacher joked after a round of chants outside the governor's office Wednesday. "I don't know if we'll ever go back."
The governor, who left his Tuesday press conference early to coach a high-school basketball game—his team lost 90-81 to end its season—was not at the Capitol on Wednesday. But his proposal did begin to move through the legislature and was approved by the House that evening. Meanwhile, his chief of staff, Mike Hall, said a a task force to "fix" PEIA would meet beginning immediately after the legislative session comes to a close at the end of next week.
Hall's idea of "fixing" PEIA could mean stabilizing the system's coverage and costs so that enrollees do not face sharp upswings in future years. Striking teachers listening behind reporters were skeptical.
"I know there is a trust issue, but I'd go back to work," Hall said to teachers. "We're on track."
The towering Justice, who owns coal companies, resorts, and a host of other businesses, has emerged as the bete noire of the saga. He won his office running a Trump-like campaign as an outsider businessman, but flipped from Democrat to Republican at a Trump rally in Huntington last summer. As West Virginia's only billionaire, Justice has developed a reputation for not paying taxes or federal fines—a fact frequently touted on signs and in conversations among the teachers striking for better pay.
Much of Wednesday's anger and confusion stemmed from the previous night's press conference, in which the governor had suggested he'd pay for the raises by adjusting revenue projections—a questionable proposition given the state's recent budget shortfalls.
"We got a raise that was not actually funded, and I'm here to find out how we're going to fix that," said Andrea Nicely, a fourth-grade teacher from Cabell County. "PEIA is the main issue. It's always been the main issue, and it's not even on the table to be fixed. Unfortunately, most people think this is about a raise, but it's not."
Plenty of West Virginia communities participated in the Women's March in 2017 and 2018, but this teacher's strike may prove to become a more potent force than either of those events.
"There still are some viable unions out there, and the teachers union is one of them," said Chuck Keeney, a history professor at Southern West Virginia Community and Technical College. "People think unionism as being the gateway to Marxism, but these are school teachers. They aren't radicals. They aren't revolutionaries. A lot of them are Trump voters. A lot of these teachers aren't coming at this with an ideological bent, but from a practical perspective. This strike has galvanized people. A lot of people who may have not have previously paid close attention to all of the things that are going on within the state government are paying much more attention now."
The Justice proposal wending its way through the legislature may soon bring the teachers out of the Capitol and back into their classrooms. The anger that exploded over the past week, however—and the power teachers have felt when rallying together in the halls of the Capitol—could have lasting implications in the local political culture.
"Teachers usually have low turnout" in elections, said Campbell, the Charleston elementary teacher. "That's going to change."
Sign up for our newsletter to get the best of VICE delivered to your inbox daily.
Follow Mason Adams on Twitter.