After weeks of rapprochement across the 38th parallel, the old, ingrained politics of the Korean Peninsula have fallen back into place. South Korea offered Thursday to act as a mediator to make sure a denuclearization summit between Washington and Pyongyang goes ahead — even though Seoul is itself embroiled in disagreement with its neighbor over joint military drills.
An official from South Korea's presidential Blue House told Reuters that the South intended to help bridge the gap between North Korea and the U.S. after Pyongyang threatened to pull out of next month's historic summit in Singapore.
"It is true that there are differences of opinion between the North and the United States on methods to accomplish denuclearization," South Korean Foreign Minister Kang Kyung-wha said Thursday, according to Yonhap News Agency.
READ: North Korea threatens to cancel the Trump summit over John Bolton
Less than a month out from the scheduled June 12 sit-down, North Korea abruptly announced Wednesday it might pull out of the talks if Washington continued to insist on its denuclearization.
U.S. President Donald Trump was non-committal when subsequently asked about the prospects for the summit — which had the potential to be the biggest diplomatic win of his scandal-plagued presidency — saying: "We'll have to see." Asked if he would continue to insist on denuclearization as a precondition for the talks, he nodded.
Trump's national security adviser John Bolton said Wednesday that he believed the meeting was still likely to go ahead — but that it would be a short one if the North didn't agree to denuclearize.
"If they haven't made a strategic decision that they're safer without nuclear weapons, that, as President Trump said, it could be a pretty short meeting in Singapore," he told Fox Radio.
Bolton was singled out in the North Korean statements, which noted "our feeling of repugnance toward him" and took issue with his recent comments that the U.S. could pursue a "Libyan model" in its dealings with Pyongyang. Citing the model of a regime whose leader Moammar Gadhafi met a bloody demise in 2011 did not go over well with North Korea.
A Japanese newspaper also reported Thursday that Washington had already made some concrete demands around North Korea's denuclearization.
According to the Asahi newspaper, citing unnamed sources, U.S. Secretary of State Mike Pompeo told the North Korean leader Kim Jong Un at their meeting this month that the U.S. could look at removing North Korea from a list of state sponsors of terrorism if it shipped nuclear warheads, an intercontinental ballistic missile and other nuclear material overseas within six months.
The newspaper reported that the U.S. was considering other guarantees for the regime if it agreed to a total and verifiable denuclearization at the summit.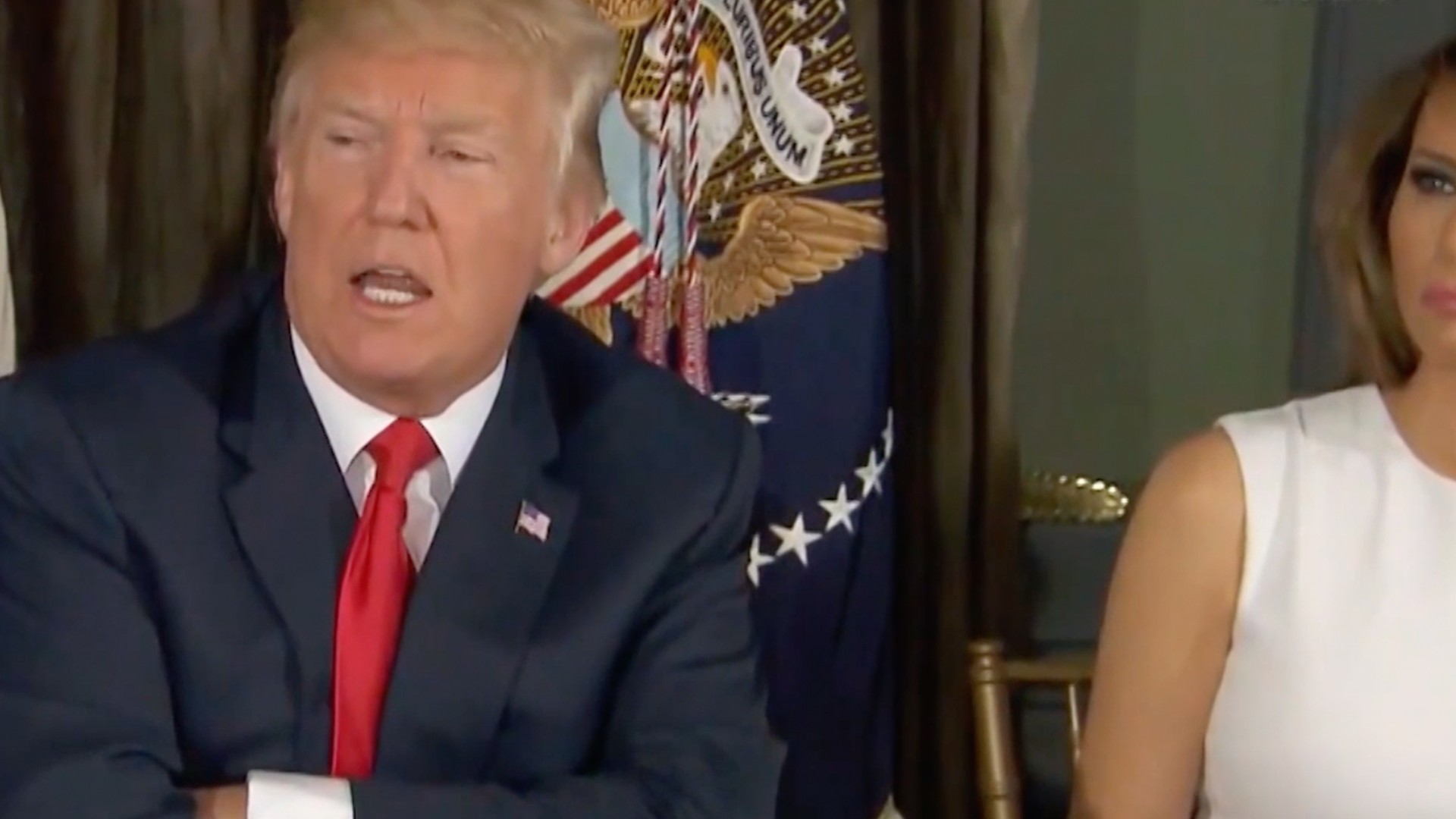 Cover image: North Korean leader Kim Jong Un and South Korean President Moon Jae-in during the Inter-Korean Summit April 27, 2018 in Panmunjom, South Korea. (Inter Korean Press Corp/NurPhoto via Getty Images)