TORNILLO, Texas — A senior official at a Texas tent camp that's now housing more than 300 migrant children said Monday that even his own staffers don't believe the Trump administration should have separated migrant families at the border.
"They hate this mission," the official said of Tornillo staffers, who are not government employees but hired through the private contractor BCFS, which operates the facility. "Everyone who's working here would go home today."
On Monday, more than two weeks after the Trump administration opened up Tornillo's "camp" for migrant children, officials finally opened its doors to reporters.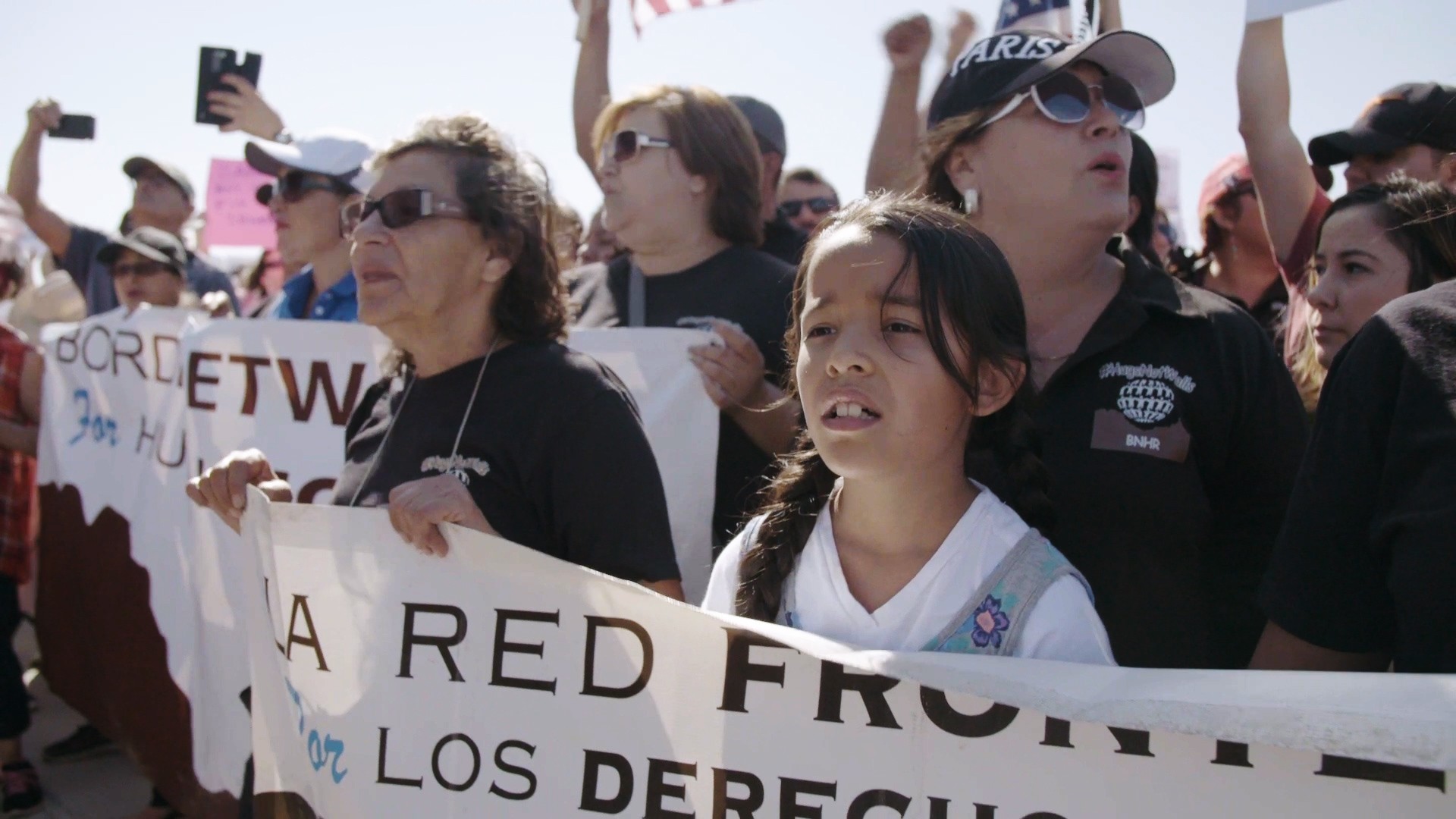 The shelter, which is about 30 miles east of El Paso, currently holds 326 children, the vast majority of whom entered the United States without authorization and without their parents. Right now, 23 separated children live in Tornillo; three were already reunited with their parents, officials said. Most of the camp's inhabitants are boys age 13 to 17 from Nicaragua, Guatemala, Honduras, and El Salvador.
Only 14 girls currently live in the camp, and they're housed separately. Tornillo doesn't house minors who are pregnant or dealing with severe mental health needs. So far, just one minor has been quarantined, for strep throat.
The tents are lined with black, metal bunk beds — each has 20 beds, in two neat rows of 10. The floor and ceiling of each tent are made of white canvas, though the walls shimmer with reflective foil. On a recent tour for reporters, board games like Sorry! and Uno could be spotted on the beds.
Air conditioning units hum through the tents; when the temperature outside rises above 98 degrees, the kids are kept indoors. They like to watch World Cup games, officials said, which are projected onto a screen in the Tornillo dining hall. The hall even boasts a popcorn maker.
The kids are also allowed to make just two 10-minute calls a week, under the watchful eye of an adult. They can call their parents, as long as the parent can recite their child's full name to the supervising official.
Housing a kid at Tornillo costs about $700 a night, according to Department of Health and Human Services spokesperson Mark Weber. Normally, housing kids within an HHS-operated facility for migrant kids costs approximately $250 per night.
VICE News wasn't allowed to formally interview the children. However, one boy, asked how he was doing as he passed by a group of reporters, paused before answering. Then he laughed.
"You can't be serious," he replied in Spanish.
Cover image: Immigrant children, many of whom have been separated from their parents under a new "zero tolerance" policy by the Trump administration, are being housed in tents next to the Mexican border in Tornillo, Texas, U.S. June 18, 2018. REUTERS/Mike Blake