HOUSTON — With the waters in the Northeast Houston neighborhood of Kingwood finally receding, business owners here can start to take stock of their losses.
Of the owners VICE News spoke to, many did not have flood insurance. The federal National Flood Insurance program is the main option for most business owners, and it's been widely criticized as inadequate.
One business, Dapper Darlings Boutique, a children's clothing store, was opened just two weeks before the storm. The owners did not have flood insurance that would cover groundwater: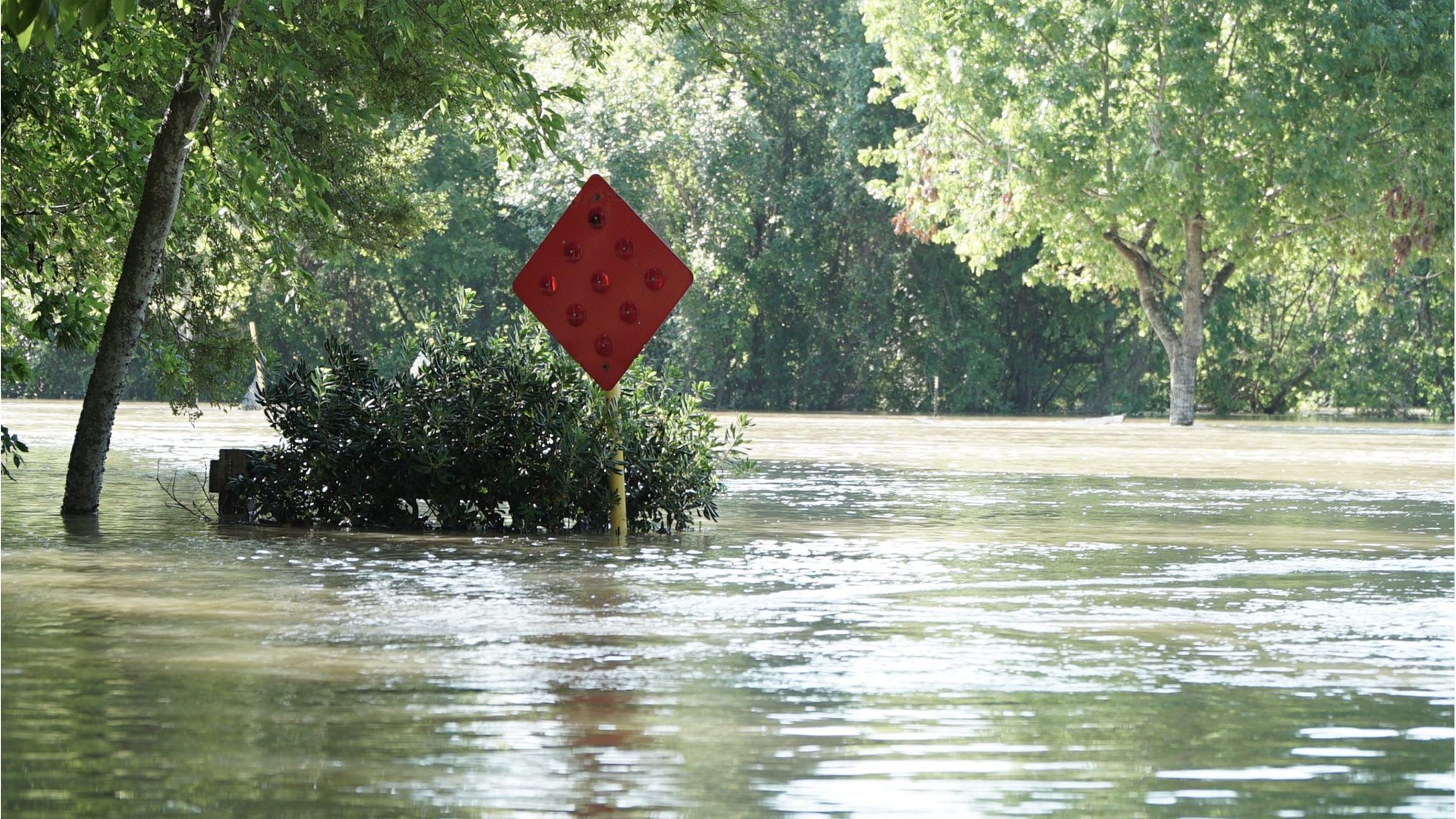 Much of the flooding in this neighborhood came not from the rain but from the San Jacinto River that it borders. During the height of the storm, the river crested above the four-lane bridge that provides access to this subdivision. Even as of Thursday, the bridge was still blocked off to all but local traffic, thanks to a gate patrolled by police and volunteers.
VICE News stopped by one shopping center, located on the banks of the San Jacinto River. As with many places in this neighborhood, you can tell by the layer of dirt on the outside of buildings that the floods rushed five feet high.
Tony Raffa, owner of the upscale bistro Raffa's, opened his restaurant just two weeks before the storm. He said he had "a small fund" to draw on but would have to cobble together the rest. He said he does not have flood insurance for this type of damage and estimated the cost to rebuild would be up to $500,000.
"It's all a loss," Raffa said.
Inside Raffa's glass-fronted building, silt and other deposits from the river coated bottles, tables, floors, saltshakers, and bottles of wine. (Even though some bottles remained intact, many will have to be discarded since they were covered in flood water.)
Raffa, together with his wife and a crew of friends and family, had spent the day doing what they could to salvage the restaurant. They'd heard reports that looters had gone through the place and taken some wine, but they had yet to track down everything and determine if they'd lost inventory.
Across the river, damage from the flood is everywhere. Streets are filled with brownish water and remain impassable in many places. Fences are knocked over — or straight up. Homes and storefronts are dark, as if still without power. Business owners in the area are only now starting to sort through the wreckage, seeing what they can salvage and what they must toss, and trying to calculate just how long it'll take to get back up and running.
Down the block, just past a frozen yogurt place being sprayed down with a hose, Felicia Cumby and her husband, Jonathan, were cleaning up Dapper Darlings Boutique. The pair had opened the store just two weeks before Harvey hit, inspired by Felicia's passion for shopping and their own two children. Jonathan said he had little to do with picking out the store's clothing and décor, though he'd insisted they stock copies of the Dr. Seuss books "Green Eggs and Ham" and "Oh, The Places You'll Go."
Now, some copies of "Oh, The Places You'll Go" were so soggy that they draped over the edge of the shelf.
Like many people VICE News spoke to in Houston, Cumby wasn't prepared for the water's rapid rise. She'd already reached out to her insurance agent, she told VICE News, and learned that her policy doesn't cover water that rises from rivers.
"I'm just thankful that some of our merchandise was on high shelves," she said, as her husband carried out yet another pile of soaked baby clothes. She's hopeful that Dapper Darlings will be back in business by Christmas, but in the meantime, she plans to start an online store.
She's not giving up on her dream store yet.
Michael Hopper and Oliver Noble contributed reporting.