As America continues its push toward a greener future—at least in the world of cannabis—the edible market is getting exponentially danker. Leading that charge is the artisanal chocolate space—but perhaps more pleasurable than the rest is High Love, a roasted coffee bean coated in dark weed-infused chocolate by the Colorado-based cannabis company 1906.
"We wanted to give people an alternative to alcohol and pharmaceuticals which provides a more holistic approach to living a more sensual life," 1906 founder Peter Barsoom told MUNCHIES. "Of all our products, we are most proud of High Love. Creating an aphrodisiac product is a significant challenge and humans have been working on it for millennia."
---
WATCH: Eat Your Greens: Marijuana Horchata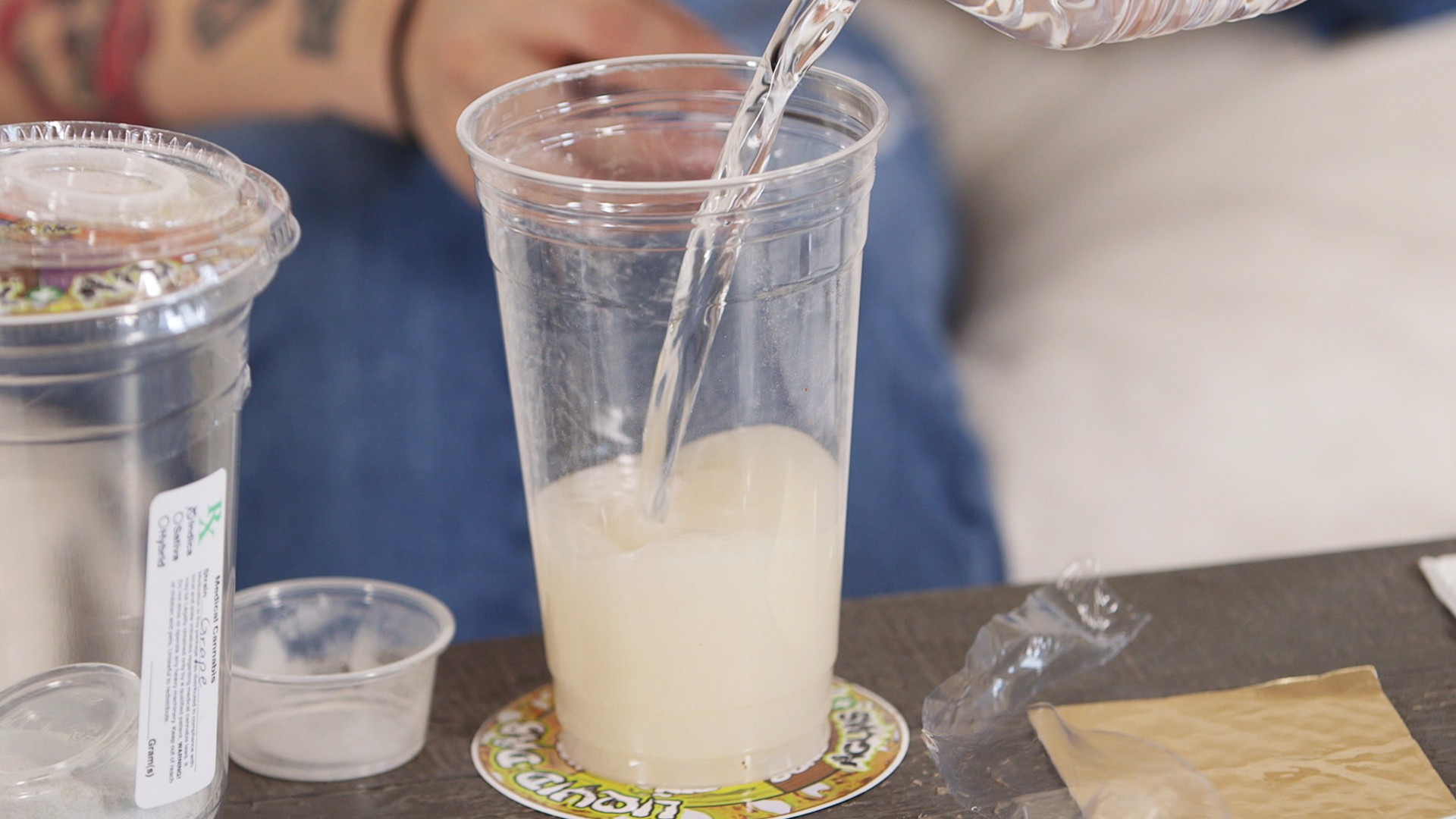 ---
Named after the year America's cannabis prohibition got underway, 1906 makes chocolates with 5 milligrams of THC and 5 milligrams of CBD per piece. They're designed to be low-dose and fast-acting; fifteen to twenty minutes later, you should be even more in the mood.
"We created the formula by studying the research and historical experience of aphrodisiac plant medicines and then spent two years of R&D to find the ideal mix of cannabis and plant medicines based on extensive consumer feedback," said Barsoom. The resulting mix called for pesticide-free Blue Dream cannabis from organic cultivators The Farm in Colorado, and a number of other sexy ingredients from around the world, like damiana, a leafy herb whose aphrodisiac use dates back to the Mayan era.
High Love also contains muira puama and catuaba, energizing plant ingredients dubbed the "Viagra of the Amazon" and said to increase blood flow to the pelvic area, and ashwagandha, an Ayurvedic herb that allegedly builds libido and fertility for men and women. And, as it's a chocolate, High Love features cacao's natural stimulant theobromine. "It is one of the compounds contributing to chocolate's role as an aphrodisiac," Barsoom said.
READ MORE: This Weed Olive Oil Makes Everything Better
If anything, it's a tasty experience. The coffee bean crunches pleasantly and the chocolate goes down smooth. As with any edible action, follow the basics. "Remember to start low, go slow," Barsoom said. You can always take one more. You can never take one less."
A 3-pack of High Love will set you back about $20 and can be purchased at dispensaries in Colorado (and in Nevada next year). Use this link to locate some chocolate for your own sexy needs.