Photo by Robert Hanashiro-USA TODAY Sports/Photoshop by Noel Ransome - VICE
The Blue Jays' offseason has finally come to life, at least a little bit, and so far for a lot of fans it's been quite underwhelming. Should they be underwhelmed? What comes next? How will the 2018 roster end up looking?
We'll tackle these questions and more in this week's edition of our Jays mailbag. So let's hit it up!
And remember, if you have a Blue Jays question you'd like me to tackle for the next mailbag, be sure to send it to stoeten@gmail.com. As always, I have not read any of Griff's answers.
Can you see a RH OF to complement what we currently have? As i see it, it would be Grandy and Solarte in LF/RF vs RHP and Pearce/Carrera vs LHP, the first pair is okay, provided Solarte isn't needed in MI, the 2nd half could be improved on. Can you find an FA to fit this need?
Adrian
I have absolutely no idea why you'd see it that way, to be perfectly honest. Carrera has a reputation for having a "reverse split" (he hits better against left-handed pitching than right-handed, despite being a left-handed batter), but it's completely unfounded. The sample size is tiny—he has less than 300 plate appearances against left-handers over his seven seasons in the big leagues—and after managing just two singles and a double (plus six walks) in 42 PA vs LHP in 2017, he's now a worse hitter for his career in that split than he is against right-handers. In 2017 he slashed .310/.376/.448 vs RHP (123 wRC+), so he'll definitely be playing against them until he proves that was a total fluke—or if they don't find someone better. Which may not take too long! But there will be a number of options around that the Jays can look at if it does.
So I see Granderson and Carrera playing against RHP, with Solarte getting in there for the occasional outfield start, mixed in with taking some at-bats from Kendrys Morales, or giving rest to Devon Travis, Troy Tulowitzki, or Josh Donaldson. (Assuming everybody's healthy.)
Pearce and Morales both have to play against LHP, so you're right that Pearce should be in the outfield on those days (ideally in left, though he's played some right in his career, too), but the other outfielder ideally won't often be Carrera or Granderson. Solarte, a switch hitter, could potentially play there. Or so could either Aledmys Diaz or Teoscar Hernandez, depending on which of them takes the final roster spot.
That's not the greatest setup, but it could be worse. Given what's out there beyond the big name free agents, I might be looking harder at pitchers right now.
---
Everyone seems to be all worked up about the Granderson signing. I don't know why. Solid depth signing and I'm guessing there are likely additional moves that will happen in the outfield. I don't think we start the season with both Morales and Pearce on the roster. Based on the contracts, I'm guessing Pearce will be moved. The market for Cain seems to be down, so if the front office brings him in on a "below market" contract, we will have a solid outfield and the front office will be heroes. No?
Willy9
As I was driving at in the above answer, the Jays don't necessarily have to do anything else when it comes to their outfield, but obviously Cain would be a great addition. He's not quite as good against right-handed pitching as he is against left-handers, but you could definitely play him every day and could pretty easily find a taker for Pearce—which I think is what they'd look to do were they to actually sign Cain, unless that enabled them to move Kevin Pillar for a pitcher, which would be even better.
I honestly don't think it's all that likely that they'll actually manage to sign Cain, but he doesn't appear to have too much of a market right now, and they're certainly in the mix. If I was the Jays I would be pushing pretty hard to make it happen (that is, if they can't work out a deal for someone like Christian Yelich).
(Also, I definitely think Morales will be here to start the season.)
---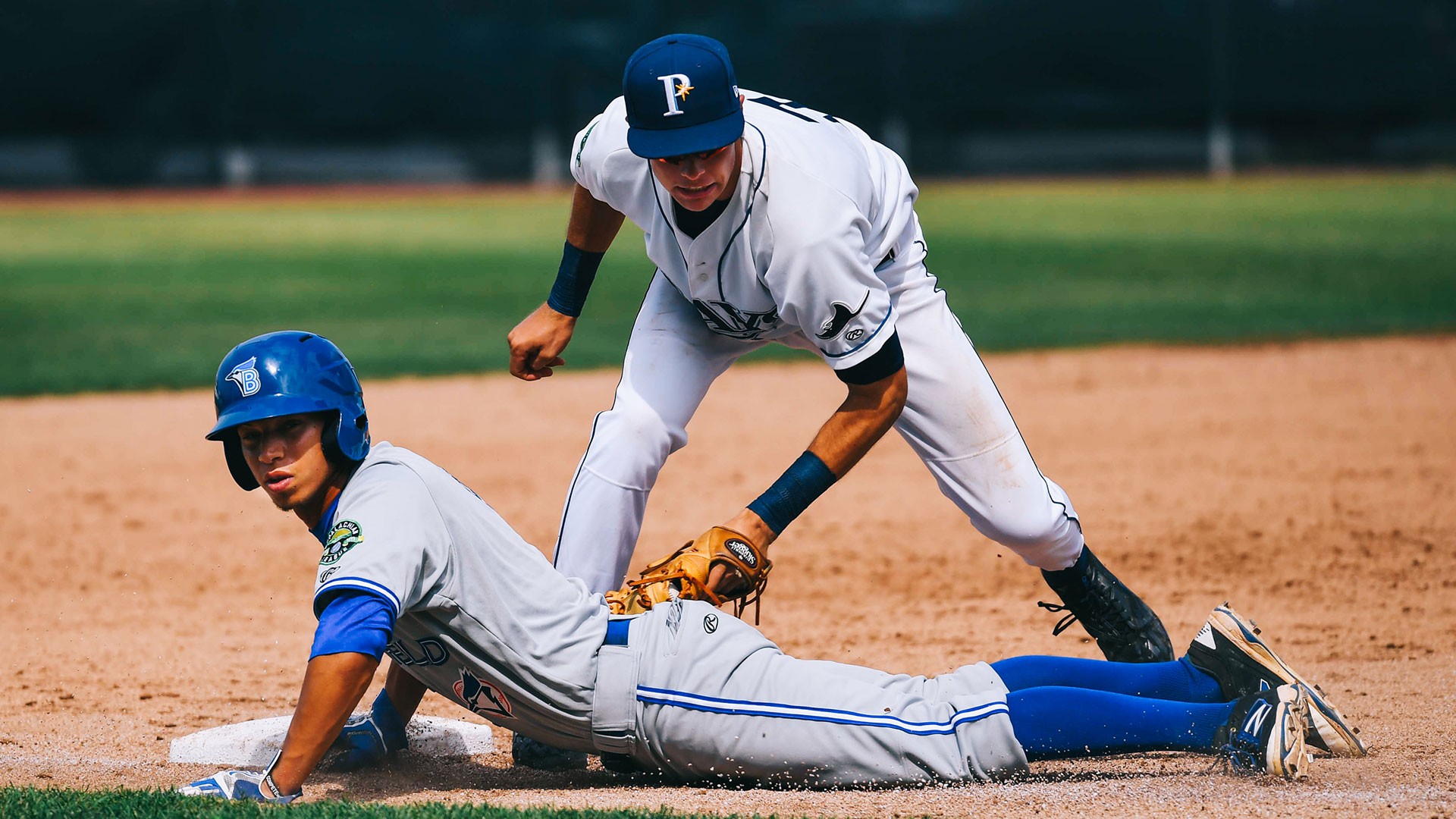 ---
Hello Andrew,
The Jays have done a good job adding depth pieces, providing them with more flexibility both on the field and in the budget. I can't help but look ahead to 2 years from now when we may see some of the top prospects in the starting lineup. With the length of some of the deals we've seen, and the expiring contracts coming up for some of the vets on the team, the team should be in a position to build around some new young stars. What I'm curious about is whether it's a good time to move some of the other prospects now for pieces - for example a package of prospects and an expiring contract, for a core young talent? We may very well see this midway through the year. If anything, I'm glad we have not handed out any massive, long term deals yet (unless it's for the core already on the team).
I would also like to hear your thoughts on the rotation. I am very concerned about the depth. Is there anyone in the pipeline would you see as viable depth, or do they HAVE to add via free agency or trade?
Thanks, and keep up the great work,
Kevin
I'm not really sure how a raft of B prospects and expiring contracts are going to bring back a core young talent, to be perfectly honest. I think what we'll likely see is the team seeing where its at in July and possibly selling off some of expiring contracts then. In the winter the Jays will have a whole lot of money off the books to look to find pieces with a view to being an emerging power in 2020, which may mean looking into extensions for guys like Marcus Stroman, rather than exclusively playing the free agent market.
As for the rotation, I think they definitely need to add a proper fifth starter. There are some decent pieces in behind the front four, but adding someone legit between them and Biagini, Borucki, Guerrieri, and Pannone sure would make things look a lot better. And with Marco Estrada and J.A. Happ free agents after this season, adding someone who can be part of the 2019 rotation, and maybe even for longer, makes some sense.
---
If the objective is to build OF depth, why not sign someone like Jarrod Dyson for 2 years? He could fulfill the platoon role effectively with Pearce, and still has elite speed and defensive skills. I get that Granderson is a good guy in the clubhouse, but his skills, both offensively and defensively, are rapidly deteriorating (which is not a surprise considering his age). But this might be the most inexplicable move the Jays have made in the offseason.
So who WILL be the significant outfield upgrade whom Ross Atkins keeps promising us? Please tell me it's not CarGo, as I really see that as more of the same.
A moaning (and increasingly skeptical) Jays fan who still wants to believe,
All the best,
Marshall Auerback
First of all, you absolutely have not been promised a significant outfield upgrade, and I have no idea where that's coming from. As for Dyson versus Granderson, I think the simple answer is that Dyson is not nearly as good a hitter against right-handed pitching as Granderson is. Beyond that, paying a glove-first centre fielder to play in a corner spot just doesn't make a lot of sense. I don't think you'll see CarGo (either of them), because I don't know that you'll actually see any other outfielders added to this mix. But speaking of significant improvements, against right-handed pitching last season, Blue Jays outfielders as a group slashed .245/.314/.404 (90 wRC+) whereas Granderson slashed .214/.337/.470 (114 wRC+). And considering Granderson's .227 BABIP, he probably should have done even better than that. If that's quite not a "significant" upgrade it's very close.
---
Hi Stoeten,
Do you think the Jays will be carrying 4 or 5 outfielders opening day? To me it seems like Pillar, Carerra, and Pearce/Granderson as a platoon. Do you think they intend to spend another roster spot on Hernandez/FA signing, or go with those 4?
All the best,
Robbie Boyter
I suspect it would just be those four, with Aledmys Diaz as a bench infielder, but it's really going to depend on health. I think if another outfielder is signed, it's likely one of those guys gets moved out.
---
---
With money the Jays have left, which is a better approach 1) throw the majority of the money at one big name OF or starting P and make bargain bin signings for the remaining holes 2) spread that money semi-evenly around on solid players (nothing earth shattering like Cain, etc.)
Addendum: with regard to spreading out the money as noted above, which is more of an immediate need right now, additional outfield help or a fifth starter?
Leemo Legs
At this point I think they're running out of roster spots to go spreading around money too much, so my best guess is that they look to add a pitcher and if a Cain truly lands in their laps maybe they make that happen, too.
---
Could Collin McHugh be a target for the Jays to fill out the rotation? Houston has surplus depth and he's under control for 2019 - after Happ and Estrada are FAs.
Pramit
If the Astros are really thinking about trading him he warrants interest. But are they? And at what price?
---
Will the money the Blue Jays save on payroll be put to bring down the price of beer?
Bill
The Jays' payroll isn't going down—or isn't going to by much—and is, like, almost $100 million higher than it was in 2011. Relax, Bill.
---
Would it make sense to have Danny Jansen backup Martin this year? Martin is more likely to catch 80-110 games this year rather than 120-130 games he did in 2015 & 2016, giving Jansen 50-80 games in the majors learning the pitching staff instead of coming in a rookie in 2019?
Ed
I suspect that's more the sort of plan that will be considered for 2019, rather than this year. Jansen's only got 21 games at Triple-A and he really needs a full year there. I wouldn't want to do anything to harm his development—if he can actually turn into an everyday catcher at the big league level, that would be huge, but he needs to keep doing it with the bat and can't be asked to sit on the bench. He'll likely see some time in the majors if Martin gets hurt, but that's about the extent of it.
You can send Andrew Stoeten questions for the Blue Jays Mailbag at stoeten@gmail.com, and follow him on Twitter.