Photo: Alejandro Garcia, EPA-EFE
"It was really weird. None of us had ever experienced something like that," said Las Palmas player Ximo Navarro when the game ended. His club had just taken on FC Barcelona and lost 3-0. There was nothing unusual about the result. But there was something unusual about the fact that the game was played in a completely empty stadium.
October 1 was a momentous and uncomfortable day in Catalonia. The Catalan government had organized a referendum to decide on independence for the region in northeastern Spain. The Spanish government considered the vote illegal and sent the security forces to stop it. Images of policemen brutally attacking peaceful citizens made it to the front page of newspapers all around the world.
And as it all was happening, FC Barcelona had to play a La Liga game against UD Las Palmas in their iconic stadium, Camp Nou. Given the circumstances, the club made a controversial decision: the game was going to be played…but behind closed doors. No fan, home or away, was allowed to access the venue: for the first time since 1925, Barça played a home game in a stadium with completely empty stands.
After the game the blaugrana players said that they too had felt really weird. Two members of the board resigned, unhappy with the decision to play at all that day.
Catalans voted for independence by an overwhelming margin. And since then, Barcelona have won almost every single game: the club leads La Liga by a comfortable margin and qualified easily for the knockout round of the Champions League. One would expect a happy crowd cheering in every game…and yet the Camp Nou stands appear sad and half empty week after week.
So what's going on with Messi's club?
Well, skyrocketing ticket prices and the declining brilliance of the team on the pitch has led to a certain apathy from longtime fans. But, most interestingly, the club has shown a complete inability to connect with its history, and—especially in a fraught political moment—this is not something the Barça supporters are eager to accept.
"The current board prefers a global, impersonal club to one that keeps its traditional identity," says Ángel Iturriaga, a history professor at the International La Rioja University (UNIR) and author of several books about FC Barcelona.
"The club managers pay more attention to TV rights than to the fans in the stadium. It's actually better for the board to have a silent, denatured Camp Nou in order to avoid any criticism: the stands are full of tourists who care more about taking selfies than about football."
It wasn't always this way, says Ramon Besa, sports editor at the Spanish newspaper El País. FC Barcelona used to have a strong bond with local society.
"Barça was always an active actor in Catalonia," he told VICE Sports. "Right now, though, it isn't anymore: this might have caused a certain estrangement from Catalanist fans, who traditionally were a majority at Camp Nou."
From its early days, Iturriaga explained, the club has been "closely linked" with Catalinism.
"Camp Nou used to offer a shelter, a small measure of freedom for Catalans in the toughest moments of the twentieth century," Iturriaga said. "During the dictatorships of Miguel Primo de Rivera (1923-1930) and Francisco Franco (1939-1975), when Catalan language and culture were banned, the Barça stadium became a haven for many fans who otherwise had no spaces to express themselves."
FC Barcelona is one of only three clubs in the Spanish first division that are not in the hands of investors: officially, the ownership belongs to the members. Every six years, more than 150,000 people have the right to vote in order to choose the next president of the club.
"Barça is a really heterogeneous organization, and its political positioning as an institution often depends heavily on the ideas of the board in power," explains Besa. "When Joan Laporta was in office (2003-2010), Barça's symbolic charge grew remarkably." It was Laporta himself who promoted Pep Guardiola, whose support for the Catalan cause is well known, to the position of first team manager.
Sergi Sánchez Adame, a die-hard Barça fan, points out another issue: "If you ask me, players are deified," he says.
Sánchez was one of the promoters of SeguimentFCB, a group of members who announced their candidacy for the club's elections in 2015. Although finally they did not make it to the decisive vote, SeguimentFCB earned big sympathies thanks to its strong advocacy of the interests of the fans who usually accompany the team in their away games.
"I am very disappointed in the players and the club," Sánchez told VICE Sports. "I know they are in a difficult position, because the press is always looking for the slightest chance to attack them…but still, in my opinion they both have estranged a lot from the fans."
"One would say that the board prefers a multinational corporation to a football club for its fans" - Sergi Sánchez Adame, FC Barcelona fan
So is the biggest issue Barça faces political? Or is Barcelona just subject to the same forces as every other major sports entity?
Josep Maria Gay de Liébana, a professor of economics at Barcelona University and reputed analyst of football finances, describes the issue with simplicity:
"The similarities between the world of football and the world of entertainment grow day after day. Clubs keep looking for new ways to generate income in order to pay the massive salaries required by superstars. In doing so, they risk becoming some kind of Disneyland where tourism has more impact than football itself."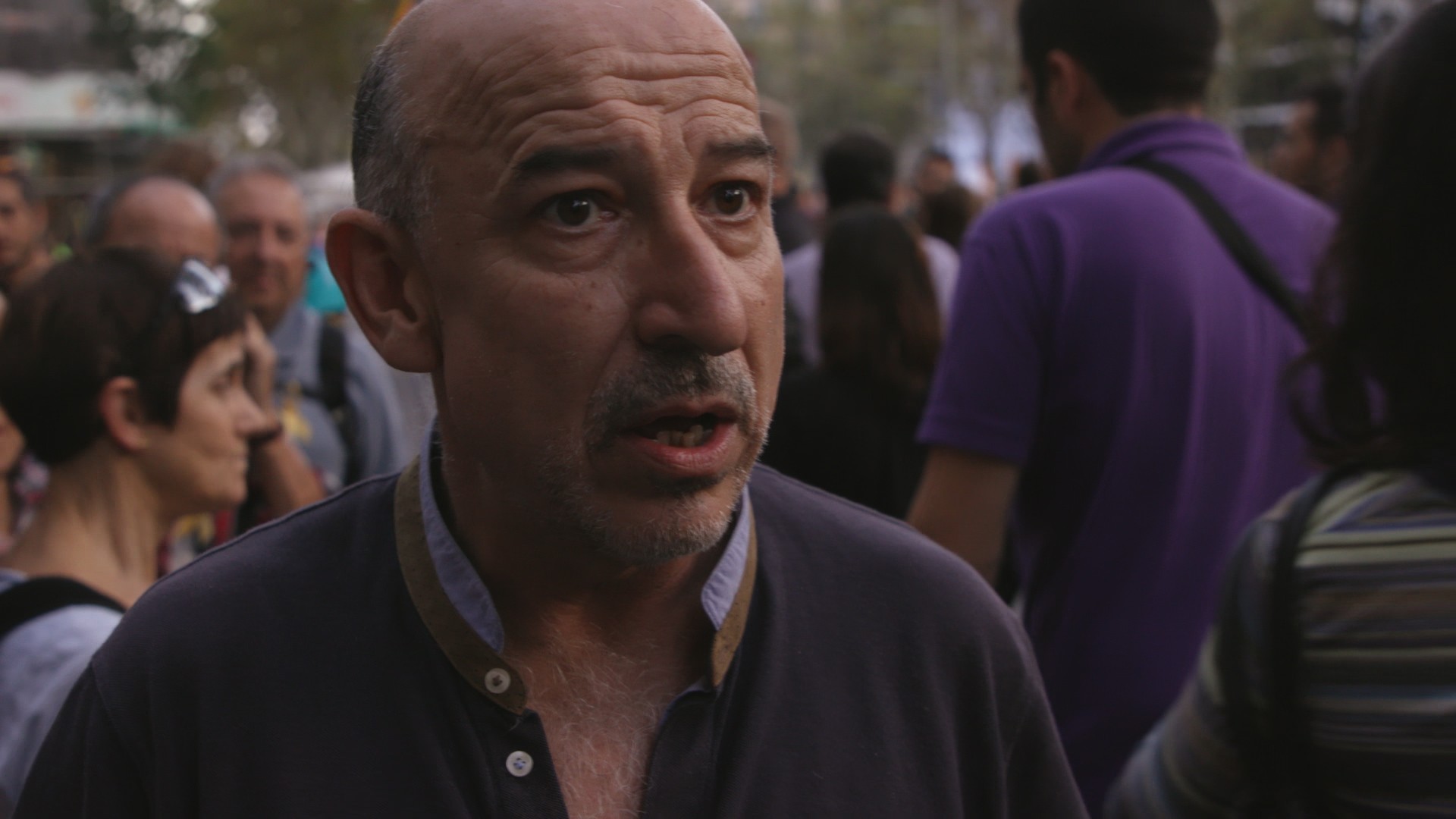 In fact, Camp Nou is the most visited museum in Barcelona: in 2016, the stadium welcomed around two million visitors, but most of those did not stay to witness any game. You could argue that football does indeed come second place here, particularly taking into account that Barça went through a really turbulent summer in 2017 after Neymar Jr. left for Paris Saint-Germain. The team lost one of its greatest stars, and did not manage to replace him with a player at the same level: as expected, the fans weren't precisely happy about that.
"The new signings don't seem able to lead the team, and the fans definitely notice that," says Natàlia Arroyo, coach of the Catalan national women's team, technical analyst and journalist at Catalan newspaper Ara.
"Barça still relies heavily on the performances of Messi, Iniesta, Busquets and the other veteran players to win games. That doesn't help generating excitement and new expectations, and in the end it has a negative effect on the bond between the fans and the team."
Arroyo also notes other factors that explain the general disaffection: "I would say that it is becoming way and way easier to watch Barça games from home, lying comfortably on the sofa, instead of facing the discomforts of going to the stadium."
"Barça have been playing lots of games per season for too many years, and kept winning most of them." she adds. "Back in the day, the games at Camp Nou were the center of the weekend schedule for lots of people: now, this is not happening anymore."
Besa takes this argument a little further.
"Club members have even started to sell their seat to others, specially to tourists, just to make money," he says. At Camp Nou, members can apply for the exclusive right to use a seat every season: traditionally, local fans felt that those seats were something of their own and would only lend them to relatives or close friends.
"This marketing of seats is totally new, it had never happened before," says Besa. "The Catalan fans' mentality used to be completely against such behavior."
So, how can Barça fight back and reconquer the hearts of their fans when the bond seems so broken? Some supporters suggest changes in the way seats are assigned during the season; others plead for lower prices, especially for the youngest and most active fans.
Jofre Mateu, a former professional footballer who grew up in the renowned La Masia youth academy, and made his first-team debut for Barcelona in 1998, has another idea on how the club can engage its supporters.
"Back when I started playing, we had no guidelines from the board regarding politics," he told VICE Sports. "Now, however, everything has changed quite much. On the one hand, players love to appear in the media as much as possible, but on the other hand, they rarely dare to give their opinion on politics: journalists are always eager to manipulate any declaration to get good headlines."
"Barça just cannot stay out of what is going on in the country," he added. "Being one of Catalonia's most important institutions, the club must simply get involved."
Given the current conditions, and the results of yet another election affirming the Catalan desire for independence, the away game against arch-rivals Real Madrid this Saturday might offer another opportunity for Barça to win the crowds back…although even a clear victory at the Santiago Bernabéu might not be enough.
"Yes, I will definitely watch the Madrid-Barça game on TV with all my passion this weekend," says Sánchez. "But I'm sorry, I'm not going back to Camp Nou… at least until 2018".