People, including a toddler and dog who were stranded by high water due to flooding are rescued by a volunteer operating a boat in Abbotsford, B.C., on Tuesday, November 16, 2021. THE CANADIAN PRESS/Darryl Dyck
Canadian Prime Minister Justin Trudeau has called in the armed forces to help deal with a "terrifically bad situation" marked by relentless flooding in British Columbia that has killed at least one person.
The support comes after B.C. Premier John Horgan announced a state of emergency on Wednesday—the province's third this year, with more rain—and deaths—expected.
"Sadly, we expect to confirm more fatalities in the coming days," Horgan said Wednesday. "Heavy rains, strong winds, flooding have devastated entire communities of our province."
Torrential rain and high winds caused widespread flooding and mudslides across southern B.C. over the weekend, forcing entire cities to evacuate and several highways to shut down, which cut off Vancouver and surrounding areas from the rest of Canada. 
More than 17,000 people have already had to evacuate, with nearly 6,000 homes on evacuation order. Another 3,600 homes were on evacuation alert as of Wednesday, according to statistics released by the B.C. government. All 7,000 residents of Merritt  and four surrounding Indigenous communities have had to evacuate. 
One body was recovered and at least two others are missing after a mudslide trapped hundreds on Highway 99, between Pemberton and Lillooet, about 250 kilometers from Vancouver. 
Military helicopters were brought in to airlift stranded people and their pets out. Thousands of animals have died from the floods, while others that escaped are likely going to be euthanized. 
Striking images from Wednesday showed farmers on Sea-Doos in Abbotsford, a city about an hour's drive from Vancouver, rescuing their cows from the floods. 
People in B.C. have been reportedly panic-buying items: Gas stations suffered from long lineups and grocery store shelves were barren across the province. One person staying in Hope, a community in B.C.'s interior that welcomed evacuees, tweeted that the small town is struggling with a "food emergency" and the town was out of milk, fruit, and vegetables.
"What we're seeing is a natural disaster," Mike Farnworth, B.C.'s minister of public safety, told reporters. "We recognize that climate change is playing a fundamental role in the challenges that we are facing."
Forecasts across southern B.C. predict multiple days of ongoing rainfall, but much of the flooding has subsided. Now, residents and officials are embarking on a "mammoth cleanup," CBC News reported. Thousands of people are still displaced.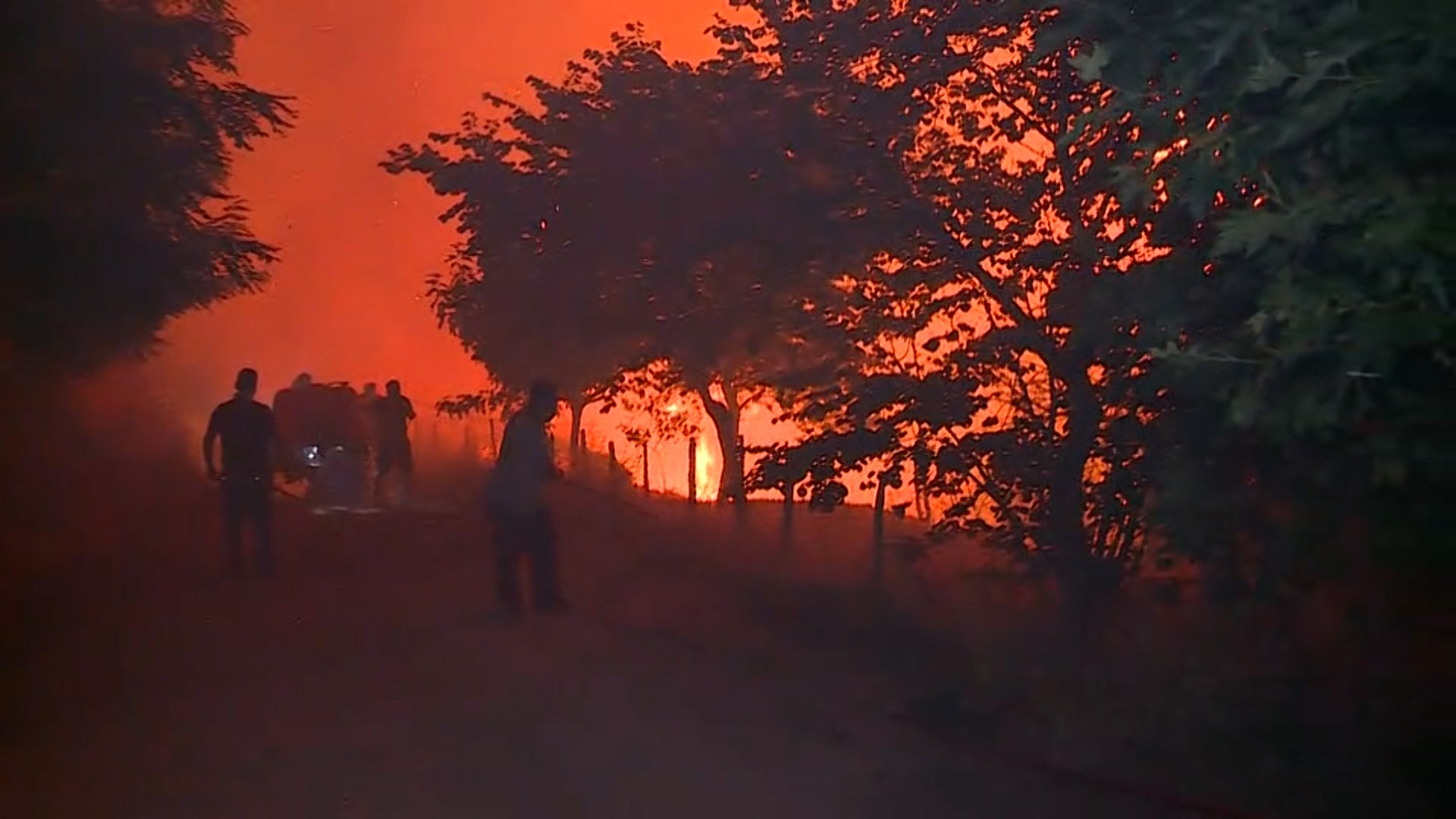 Trudeau said the federal government will continue to assist during the crisis and in its aftermath. Canadian Armed Forces are on the ground in British Columbia to provide air support for evacuations and supply chains that have been disrupted by road closures.
The catastrophic flooding follows a devastating summer for the province, marked by a severe wildfire season and a deadly heat wave that logged near 50 C temperatures. Wednesday's state of emergency, in place for at least 14 days, is the third for the province this year, with others called earlier to support the fights against wildfires and COVID-19.  
Indigenous leaders have called on Horgan to call an "indefinite" state of emergency. 
"As extreme weather events ravage across B.C., First Nations continue to bear the brunt of climate change impacts and have been forced to flee their homes again," Grand Chief Stewart Stewart Phillip, president of the Union of BC Indian Chiefs, said in a statement. "The unprecedented and continuing weather events prove that this is no longer a climate crisis; we are in an ongoing climate emergency, and lives and communities are at imminent risk."
Ed Fast, the Conservative MP representing Abbotsford, said current infrastructure damage is in the billions.
"These are long-term fixes that won't be resolved overnight… This is a huge multibillion dollar challenge that is facing our country," said Fast.
The floods, caused by an "atmospheric river" event, have also hit the Pacific Northwest, specifically western Washington, where 170,000 people have been evacuated and tens of thousands of businesses and homes remain without power. In the city of Sumas, just south of the Canadian border, at least 75 percent of homes have been destroyed and hundreds of people have had to flee.
Follow Anya Zoledizowski on Twitter.