Dennis Hof, the owner of a half-dozen legal brothels in Nevada, is on his way to becoming a Nevada state legislator.
Hof defeated three-term Republican lawmaker James Oscarson in Tuesday's primary for the state Legislature and became the favorite to win southeast Nevada's red-leaning Assembly District 36.
"It's all because Donald Trump was the Christopher Columbus for me," Hof told a reporter after election results rolled in Tuesday night, according to the Associated Press. "He found the way and I jumped on it."
Hof has, in fact, largely cribbed his electoral style from Trump — not only dubbing himself the "Trump from Pahrump" but also writing a book called "The Art of the Pimp." But Hof, who ran for a Reno state Senate seat in 2016 as a libertarian, hasn't always been a fan of the Donald. During the 2016 election, he led a caucus of sex workers called "Hookers for Hillary"; in 2008 and 2012, he championed "Pimpin' for Paul," in support of libertarian Ron Paul.
Hof originally rose to fame after starring in the HBO show "Cathouse," which starred sex workers from his brothel the Moonlite BunnyRanch, in Carson City, Nevada. He was again in the spotlight in 2015, after former NBA player Lamar Odom spent four days and, reportedly, several thousand dollars at Hof's Love Ranch Brothel in Crystal, Nevada. That stay ended when Odom, who was also once married to Khloe Kardashian, was found unconscious and rushed to the hospital.
In April, two former sex workers accused Hof of sexual assaulting them nearly a decade ago, but local authorities declined to prosecute, because the statute of limitations has since expired. Hof has denied the allegations.
Brothels are legal in some counties in Nevada, including Lyon County and Nye County, where Hof's are located. Activists in both regions, however, are now working on a November ballot initiative to close down the brothels; they've already gotten enough signatures in Lyon County to put the initiative to a vote.
"This is totally politically driven," Hof told the Guardian of the activists' efforts, before his Tuesday victory. "This is the Mormon mafia in the political establishment trying to throw me off my game while I'm running for office."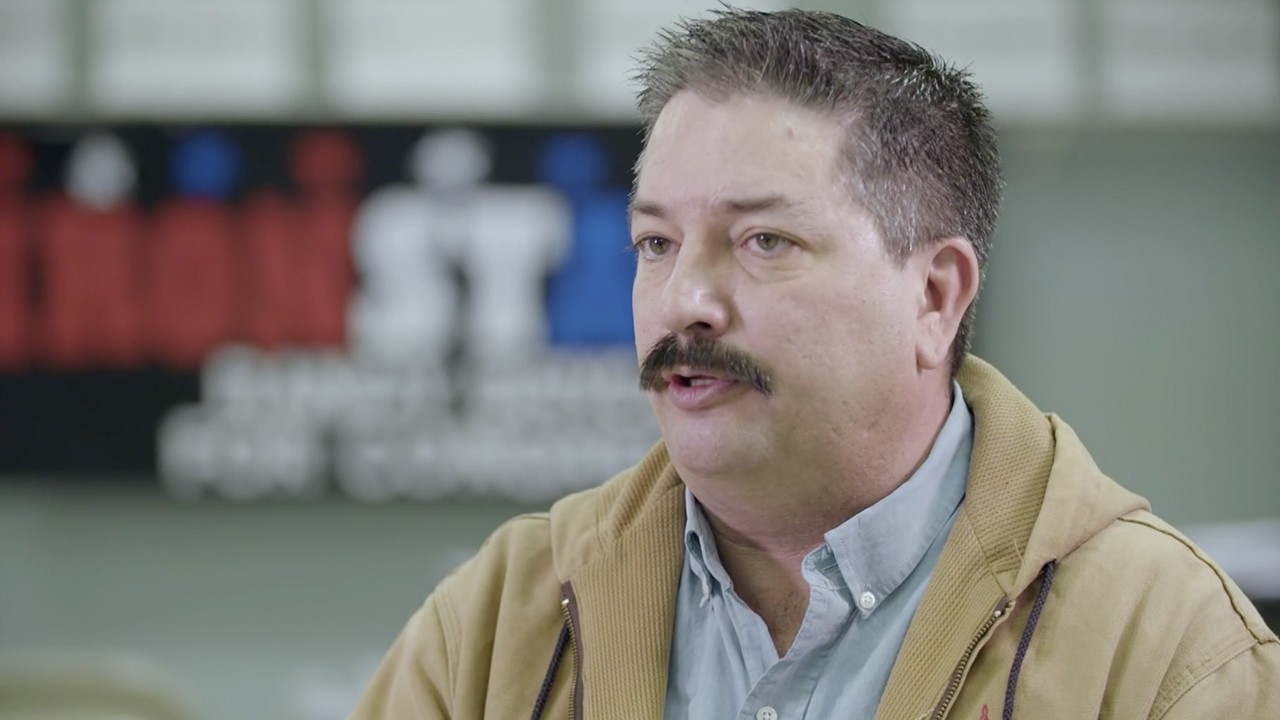 Cover image: Dennis Hof, owner of the Moonlite BunnyRanch, a legal brothel near Carson City, Nevada, is pictured during an interview during a break in the trial of Denny Edward Phillips and Russell Lee Hogshooter, in Oklahoma City, Monday, June 13, 2016. (AP Photo/Sue Ogrocki)