No state in American history has ever had a female-majority legislature, but that could change in November in Nevada, where a record number of women — both Democrat and Republican — have been nominated to compete for open seats in the state House and Senate.
There's at least one woman nominee in 30 of the 42 state Assembly seat races this November and the mix of strong incumbents and open seats could result in at least 21 seats won by women. That includes the race between American pimp Dennis Hof, owner of a half-dozen legal brothels, who won the Republican nomination on Tuesday, and Democrat Lesia Romanov in the conservative-leaning 36th District.
The 21-seat state Senate is expected to be about 50 percent female as well, with a woman nominee (and sometimes 2 women nominees) in 7 of the 11 seats up this November. There are 4 women incumbents not up for reelection and local political observers expect there to be 9-11 women in the Senate next year. Women aren't expected to win every race to achieve parity, but they don't need to.
"With the number of incumbents and open seats, it's definitely possible," Kelly Dittmar, a scholar at the Center for American Women and Politics and an assistant professor at Rutgers University-Camden, told VICE News. "It'd be the first time you'd see women at 50 percent across both chambers."
Read: Nevada's most famous pimp is probably going to become a state legislator
In 2009-2010, New Hampshire's state Senate was majority female but not its House of Representatives.
The so-called "Year of the Woman" news coverage has focused a lot on the unprecedented number of women running for Congress or for statewide office, but there's also a surge of women running on the local level.
Nevada already has higher female representation in its state legislature than 47 other states do, making it possible to achieve a majority this November. Other states with high numbers of women lawmakers, like Arizona and Vermont, could also reach a majority this November, but that's more uncertain because those states won't hold their primaries until August.
Much of this increase is being driven by Democratic women who've embraced political activism in the Trump era. But some lawmakers say that gaining proportional women representation goes beyond partisanship.
Nevada Assemblywoman Sandra Jauregui, a Democrat from the 41st District, said that having more women in the state assembly has made the government more responsive on issues like birth control, women-owned businesses, and designating places for women to nurse. "They aren't Democratic issues; they are women issues," she said. "You need to have a government that's reflective of the people. If the state is 50 percent women, then the state legislature should be too."
On the federal level, however, women will likely gain seats in 2018 but will remain the minority. There are just 23 women in the 100-person U.S. Senate, which actually is the high-water mark, and there aren't enough women challengers this year to change that ratio much in 2018.
In the 435-person House of Representatives, there are currently 84 women and it's unlikely that 218 women will win. 456 women declared their candidacies, but some are running for the same seats and many are challenging incumbents who have an inherent advantage. Women are better-positioned where the 71 incumbents are running for re-election and 46 open seats where there is at least one woman challenger, according to data collected by the Center for American Women and Politics.
Nevada appears to be way ahead.
Follow Alex on Twitter @AlxThomp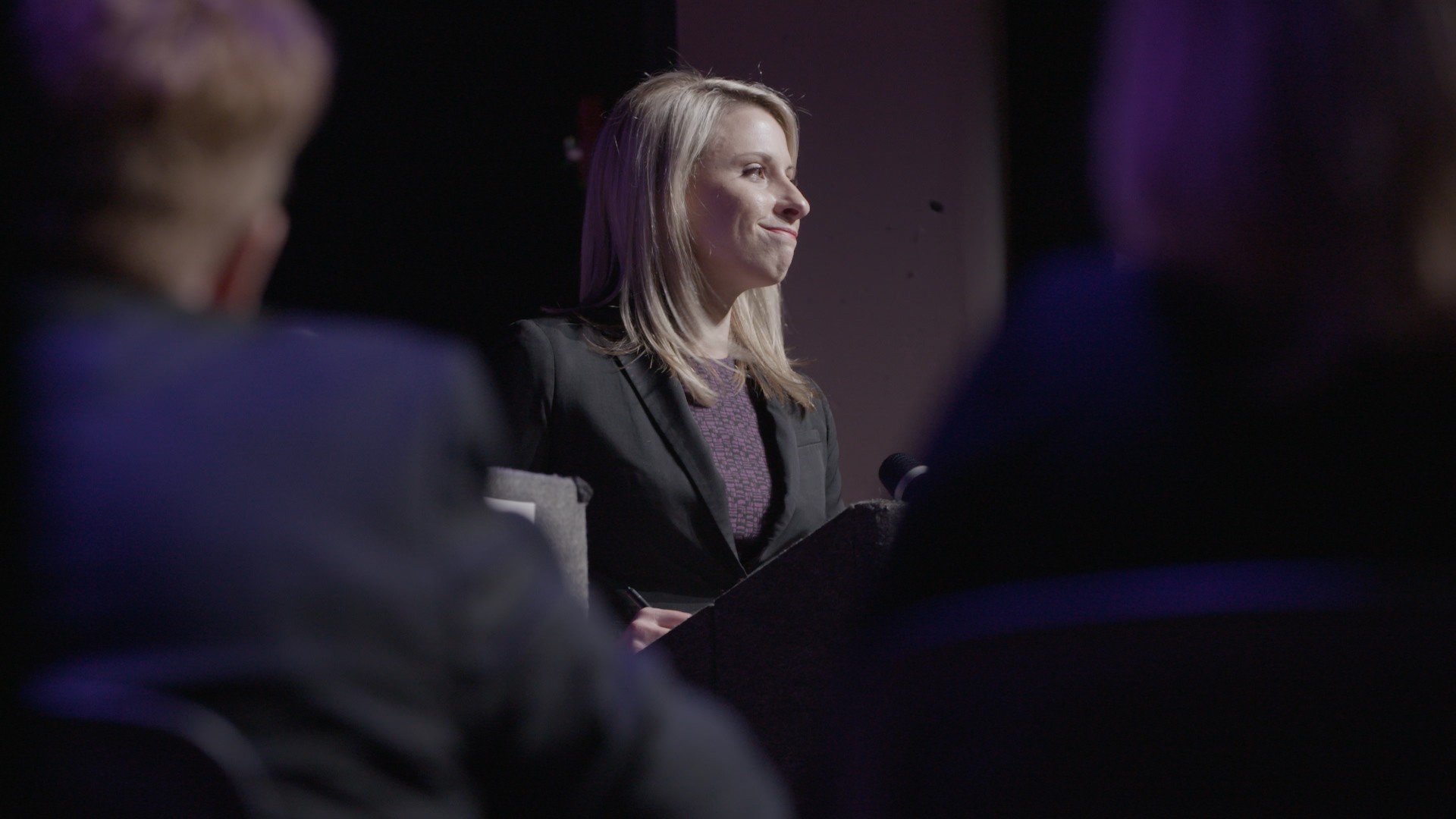 Cover image: Election workers Susan Keller (L) and Helena Vuong set up a directional sign before the polling station at the Clark County Fire Training Center opens in Las Vegas, Nevada. (Photo by David Becker/Getty Images)