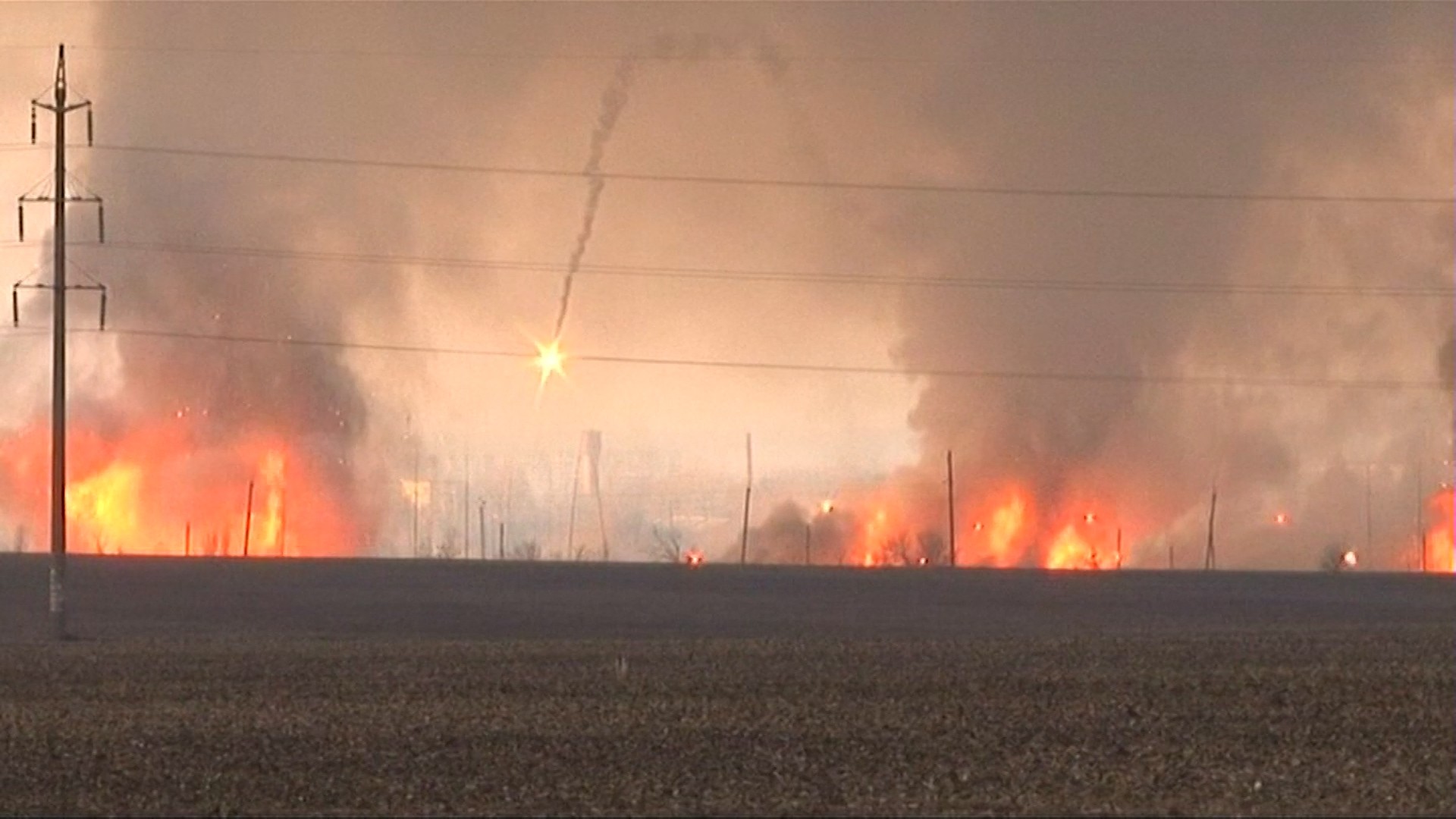 Ukrainian officials suspect pro-Russia forces were behind a massive fire at an ammunition warehouse 60 miles from the front line of the war with Russian-backed separatists.
Ukraine Defense Minister Stepan Poltorak made the claim following the morning fire but didn't cite any evidence pointing to Russian involvement. The Russian military hasn't commented on the blaze, but separatist authorities have denied involvement and argued that the incident was a result of Ukrainian military incompetence.
The base contained about 138,000 tons of ammunition and had about 1,000 guards.
The National Police said one person was injured and about 20,000 people were evacuated from the surrounding area. Ukraine says it will reinforce security around other bases and along the Russian border.