The minute Michael Flynn walked off the stage at the Republican National Convention last July, he knew his speech hadn't gone well, particularly the "Lock her up" part targeting the Democratic nominee. That's what Flynn — who hasn't spoken publicly since it emerged that he was under federal investigation — has been telling friends, VICE News has learned.
"He almost immediately wished that he had handled it differently," said a source close to the former Army general. "He regrets it to this day. It was not at all in character for him."
VICE News Tonight spoke with more than a dozen friends and former colleagues of Flynn for a segment looking back on Flynn's career before politics. (Thursday, 7:30 p.m., on HBO.) Many pointed to the moment of Flynn's RNC speech, when the crowd began a chant of "Lock her up," as one when they didn't recognize the man they had admired for so long. Flynn leaned into the microphone and ad-libbed about Hillary Clinton: "Lock her up. That's right."
"I never saw that side of him," said Jim Sisco, a former colleague of Flynn's from Afghanistan. "But, you know, politics is politics. It does things to people that you wouldn't expect it to."
Flynn was national security adviser for Donald Trump for a record-short 24 days, before being fired in mid-February. He is being investigated by the FBI for lying to law enforcement about his communications with Russian officials, and for his post-military-career business dealings with agents of the Turkish government. There have also been reports that he omitted key information from his White House security clearance forms.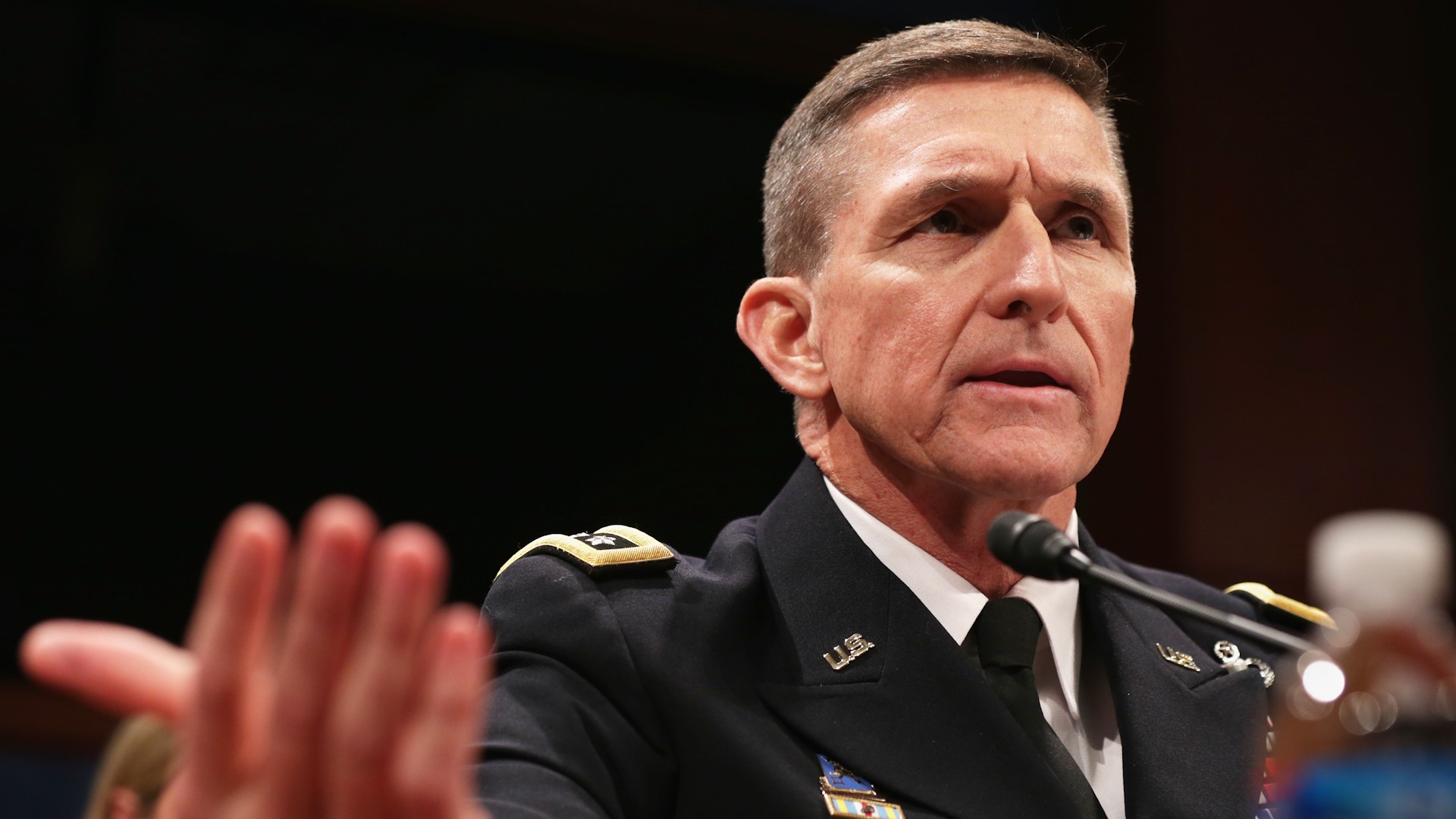 Before his turn to politics, Flynn was a highly respected Army officer who had done multiple tours in Iraq and Afghanistan and played a key role in shaping modern-day special operations through his work on the Joint Special Operations Command. "Mike Flynn helped build that machine," said Phillip Carter, a senior fellow at the Center for a New American Security. "And that machine in many ways is what won the conflict for a few years in Iraq, because it just ripped the heart out of the insurgency."
The moment at the RNC helped turned Flynn into a symbol — at least among liberals — of the most visceral and partisan aspects of Trump's campaign. Flynn frequently bashed Clinton and President Barack Obama for, in his view, underestimating the risks posed by Islamist extremism, and in particular the rise of the Islamic State group.
His regrets today may be somewhat self-serving. As recently as last fall, Flynn defended his harsh attacks on Clinton. In his original RNC address, released prior to the speech, Flynn planned to deliver several other acerbic attack lines, saying of Clinton, "We do not need a reckless president who believes she is above the law." He went on, "I have called on Hillary Clinton to drop out of the race because she put our nation's security at extremely high risk with her careless use of a private email server. If I did a tenth of what she did, I would be in jail. Crooked Hillary Clinton — leave this race now."