Donald Trump is expected to recognize Jerusalem as Israel's capital Wednesday, an appeal to his domestic base that will likely set off a furious reaction across the Muslim world and doom hopes for a two-state solution, experts say.
Despite warnings from world leaders and from members of his own Cabinet, Trump is due to deliver a speech at 1 p.m. ET Wednesday from the White House in which he will recognize the disputed city as Israel's capital, and set in motion a process for the U.S. embassy to relocate from Tel Aviv, according to officials.
"The president believes this is a recognition of reality," said an official who briefed reporters on the impending announcement Tuesday.
"We're going forward on the basis of a truth that is undeniable. It's just a fact." The official said that moving the embassy was expected to take a matter of years.
The announcement will make the U.S. the first country to recognize Jerusalem as Israel's capital, dispensing with decades of delicate diplomatic positioning over the status of the city, sacred to three world faiths and claimed by both Israelis and Palestinians as their capital.
Although the city is under Israeli control, the Palestinians want East Jerusalem as the capital of their future state.
The city's final status was due to be negotiated in the latter stages of talks for a two-state solution. But while Trump administration officials say the move wouldn't preclude two states in the future, the Palestinians say it would effectively be a "kiss of death" for that process.
The impending announcement has alarmed former officials and analysts, who say Trump unnecessarily risks setting off a conflagration across the Middle East, and is jeopardizing U.S. national security for the sole reason of shoring up support among the religious right at home.
"If there was ever an own-goal by an American leader in the Middle East, this is it. And it's completely unnecessary," Hady Amr, U.S. deputy special envoy for Israeli-Palestinian negotiations under Barack Obama, told VICE News. "As an American, I'm deeply concerned about the implications of this for our own national security."
He said the move did "not benefit the U.S. in any way," and "could be what finally tips the Palestinian body politic over into a complete lack of trust in the United States."
"Ten years from now, this could be seen as the death knell of the Palestinian quest for a two-state solution."
Outside of Israel, the proposal has met universal condemnation. The leaders of Saudi Arabia, Egypt, Jordan, Germany, France, Turkey, and the European Union have joined senior officials from Britain, China, and Syria in warning against the change of status, amid fears it will set off a wave of unrest across the Middle East.
Peter Mandaville, a former senior adviser in the State Department, told VICE News that moving the embassy to Jerusalem would "take off the table the idea that the U.S. is an honest broker in the eyes of the Palestinians and the Arab world."
Saudi Arabia's King Salman, the U.S.' closest ally in the region, has described the shift in policy as "a flagrant provocation to Muslims," while Turkish President Recep Tayyip Erdogan addressed Trump directly in a televised speech Tuesday, warning him that "Jerusalem is a red line for Muslims." Bekir Bozdag, Turkey's deputy prime minister, said that recognizing Jerusalem as Israel's capital would be an act of "madness" that would "plunge the region and the world into a fire with no end in sight."
Palestinians have called for three days of protests starting Wednesday, while the armed Islamist group Hamas vowed to launch a new intifada. "Our Palestinian people everywhere will not allow this conspiracy to pass, and their options are open in defending their land and their sacred places," said Hamas chief Ismail Haniyeh.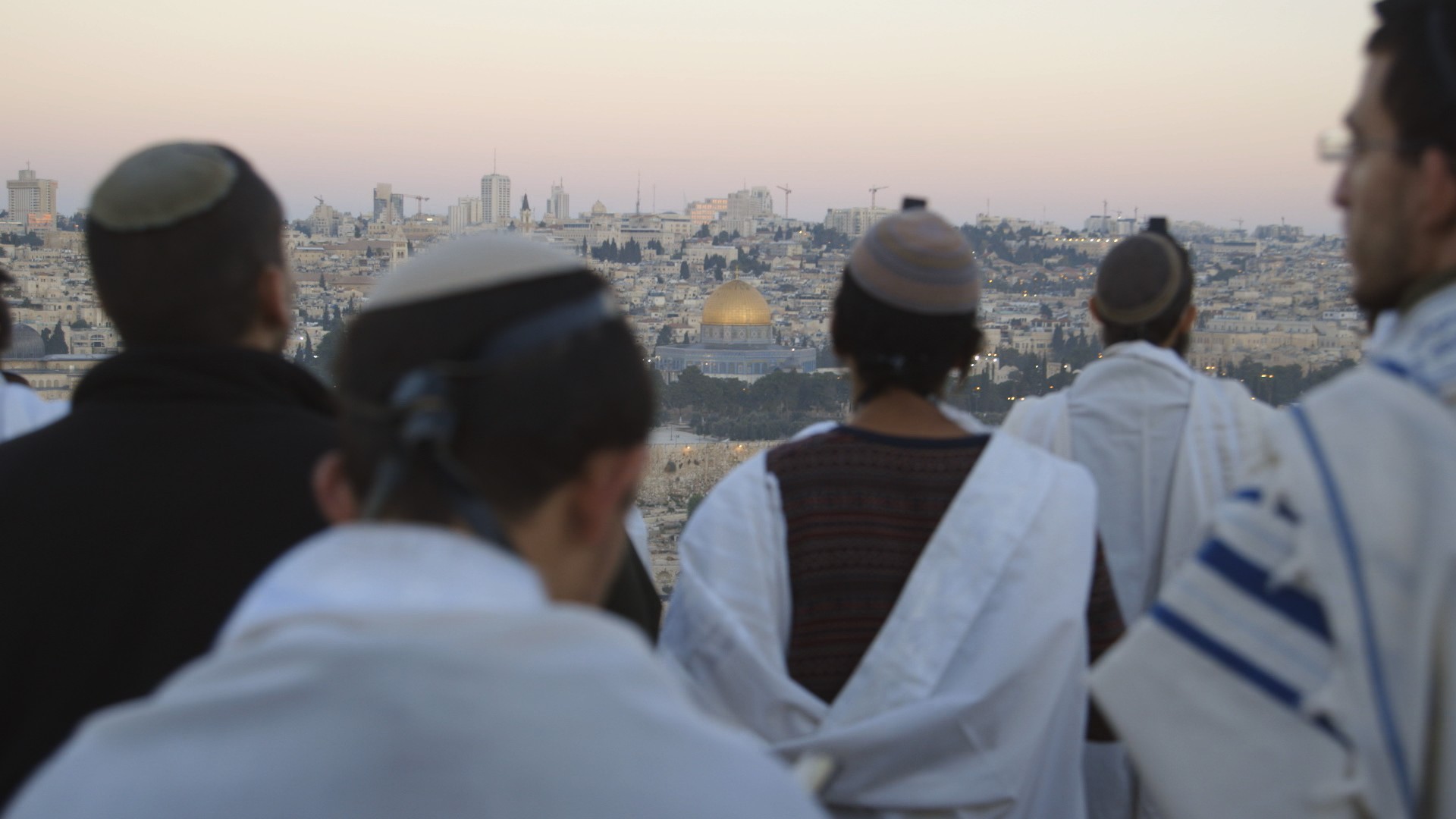 In response, the U.S. has warned government officials and their families to steer clear of Jerusalem's Old City and the West Bank, and the State Department has advised U.S. embassies worldwide to step up security ahead of a possible backlash.
Leslie Vinjamuri, director of the Centre on Conflict, Rights and Justice at SOAS University of London, said Trump's decision to recognize Jerusalem appeared to be motivated by little more than a desire to appeal to his religious-right base of conservative Republicans and evangelical Christians – and make good on a campaign pledge to shift the U.S. embassy from Tel Aviv – as he approaches his first year in office. "That one-year mark matters a lot to this president," she said
Amanda Kadlec, policy analyst at the RAND Corporation, told VICE News that the move was likely to "add fuel to the existing fires" in the region, and raise domestic pressures on Middle Eastern governments aligned to the U.S.
Andreas Krieg, a Middle East expert at King's College London, said the move would also undermine U.S. policy in a geopolitically strategic region by further stripping Trump of credibility and legitimacy.