Can the anti-Trump Resistance go from marching to winning elections? We're about to find out.
Tuesday marks the first statewide elections of the Trump era, and the first real test for Democratic resistance groups who've been steadily calling, knocking on doors, texting voters, writing postcards, and raising money for candidates for months to prove to donors and the Democratic Establishment that they're critical to the party's future. Tuesday's election results could determine the future for many of these groups and whether they expand their efforts for the 2018 elections.
"The Resistance has been incredibly successful at organizing marches and town halls, but there's this fundamental question whether the energy will translate into on-the-ground organizing, and ultimately, electing Democrats up and down the ballot," said Alfred Johnson, an Obama administration alum and a co-founder of the new platform MobilizeAmerica, which was created to connect and organize members of resistance groups.
The organizing has been most intense for the Virginia House of Delegates, where Republicans currently control 66 of 100 seats, one seat away from a veto-proof supermajority. Such races often receive little national attention and even less money, but these new progressive groups — all started after the 2016 election — have coordinated hundreds of thousands of dollars in donations to these races and rallied thousands of in-state and out-of-state volunteers.
"This level of activism is anything but standard," Carolyn Fiddler, the former communications director at the Democratic Party's state legislature arm, who has worked in Virginia state legislature politics since 2000, told VICE News. "This year has shattered levels of grassroots engagement and activism both on the state level and on a national level."
There are some on the left, however, who believe that increased activism is not enough to rebuild a party that lost over 1,000 state legislative seats since 2008 along with the White House and both chambers of Congress in 2016. These forces, such as the Bernie Sanders–aligned Our Revolution, argue that the party must change ideologically in order to win elections.
"More grassroots engagement is great, but there needs to be a message that speaks to people's experiences and makes them want to get involved," Diane May, the communications director for Our Revolution, told VICE News. "Our Revolution is organizing inside and outside of the Democratic Party because we see that without changing how the party is structured and the message that it communicates, we won't be able to bring new people into the Democratic Party, and ultimately, win elections."
Most of the resistance groups in Virginia have focused largely on tactical changes, and a failure to win several seats on Tuesday would raise doubts about a tactics-first approach. Still, there's no doubt that the surge of activism has jump started the often sleepy state legislative campaigns and could ultimately push Democrat Ralph Northam into the governor's mansion despite his uneven campaign.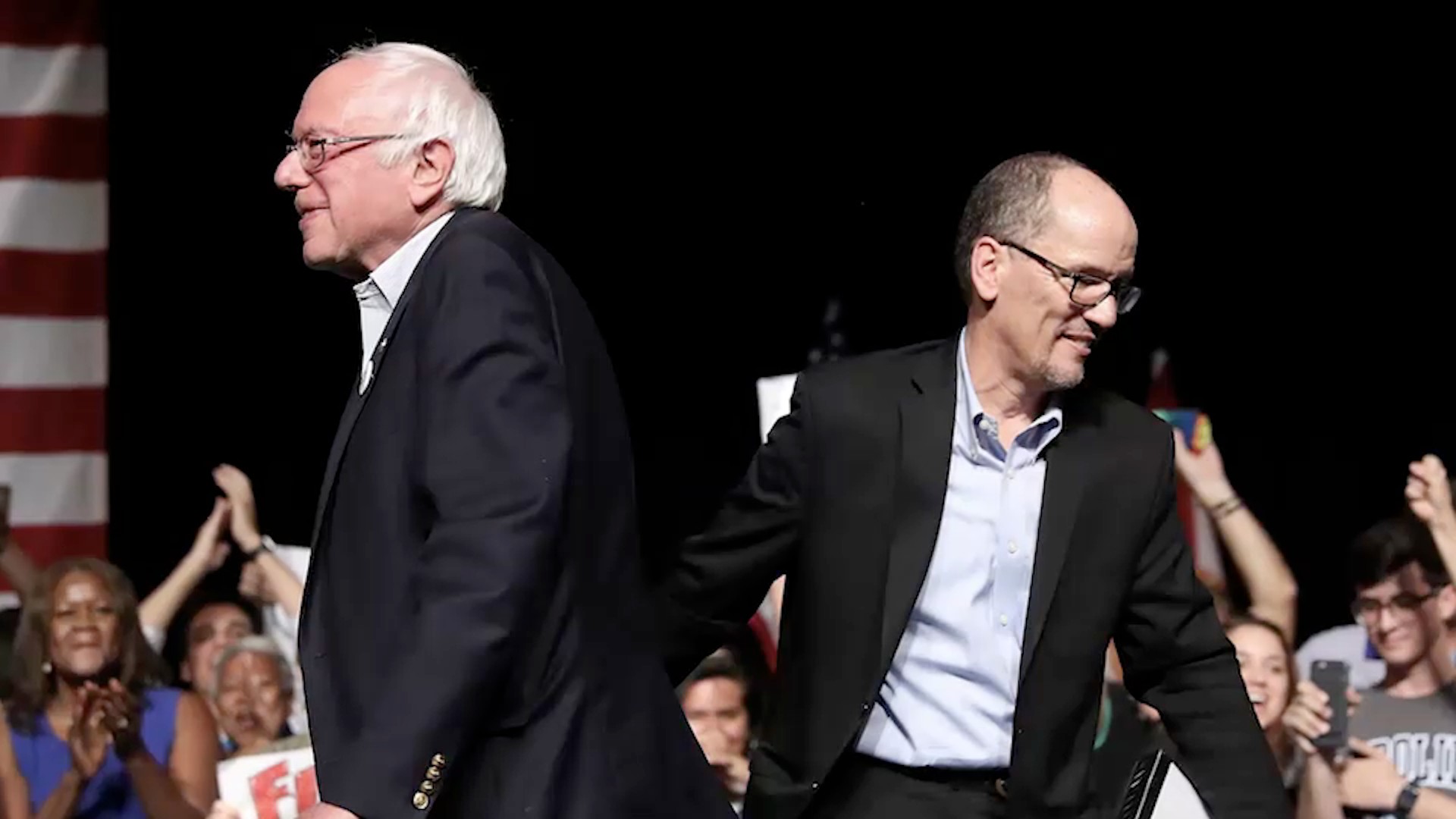 The groups that are mobilizing
Sister District, a group started after Trump's victory by five women in the Bay Area, has managed to organize a national campaign around a few competitive state legislative seats, primarily in Virginia. The group's volunteers have donated over $350,000 (and another $350,000-plus with other partners), made more than 72,000 calls, knocked more than 13,000 doors, sent more than 165,000 texts, and written more than 30,000 postcards for the 15 candidates they're supporting in 2017, 13 of whom are in Virginia.
"More grassroots engagement is great, but there needs to be a message that speaks to people's experiences and makes them want to get involved"
And Sister District is not alone. Flippable — which has had success fundraising for other successful state legislative special elections earlier this year — has raised over $150,000 for their five endorsed candidates.
The two top fundraising candidates for Virginia's House, Chris Hurst and Elizabeth Guzman, are not incumbents running for reelection but rather non-incumbent Democrats endorsed by several of these resistance groups. They've both raised just over $1 million.
But Tuesday's results may determine whether the new resistance groups are able to scale up for a national effort next year.
Big donors are still on the sidelines
Despite these groups getting traction with progressive volunteers and small donors, most big Democratic Party donors have been taking a "wait and see" approach with these new groups. Instead, they have largely been relying on small donors and some new political money from the tech sector such as the venture fund New Media Ventures, which has invested about $1 million in progressive anti-Trump groups and working on a second round for their "Resist and Rebuild" portfolio.
"There are still not enough capital sources that reward experimentation and innovation in the political space," Christie George, the director at New Media Ventures, told VICE News. "That's why we invest in new tools, technology, narratives, and approaches — not iterations on the existing status quo."
Several resistance groups have said the dynamic will likely continue if their candidates aren't successful on Tuesday.
"When it comes to big, traditional Democratic donors that usually fund progressive institutions, it really seems like they are waiting on the sidelines," Lala Wu, one of the Sister District co-founders, told VICE News. "I would encourage them to try something different."