Veterans Affairs Secretary David Shulkin was abruptly fired in a tweet this week after battling weeks of negative press. But before his dramatic ouster, he was quietly fighting another war — this one internal.
Shulkin, the remaining cabinet holdover from the Obama administration, had been under fire for months, mired in investigations into whether he misspent taxpayer money, and fighting off subordinates who he insisted were engaged in "subversion," undermining his leadership and trying to advance the privatization of the VA.
Privatization is a divisive issue at the agency, and it was not always clear what side people were playing. Before Shulkin was officially axed, VICE News spoke with Dan Caldwell, the executive director of Concerned Veterans for America, a Koch-backed group that had been publicly supportive of Shulkin — but which has also been accused of plotting behind the scenes to advance VA privatization.
"There are still hundreds of thousands of veterans across the country that are waiting long periods of time to access what is often basic medical care," said Caldwell. "And then there are V.A. facilities that are delivering substandard quality care to our veterans."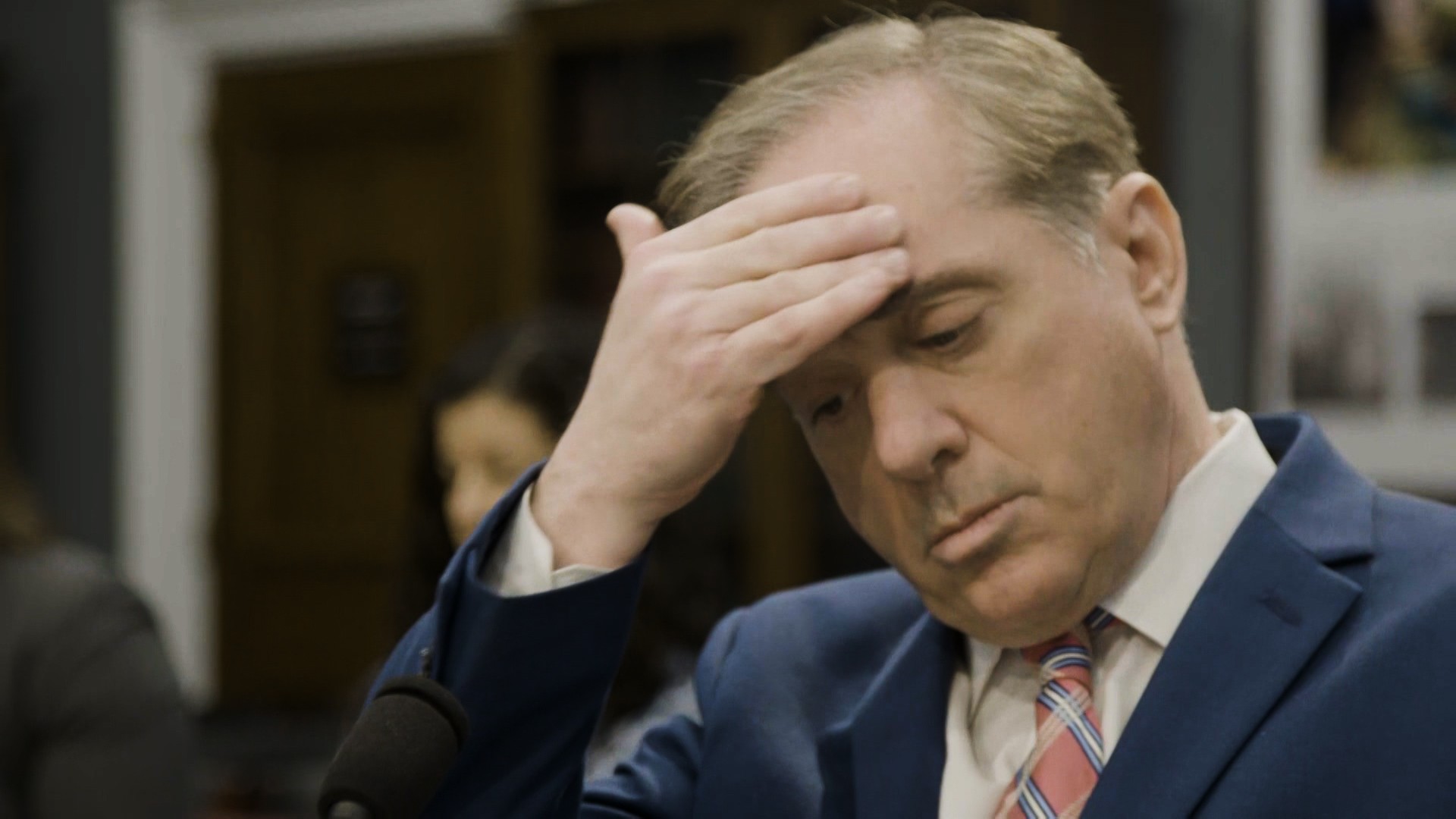 Caldwell's organization has argued for more competition and choice outside the VA healthcare system.
But long-standing veteran service organizations, like the American Legion, view the CVA's plan as essentially a Trojan horse that would drastically undermine the mostly socialized VA healthcare system.
"CVA is a small basically advertising agency. They don't have programs that help veterans. They don't have advocates from the community," said Louis Celli, the National Director of Veterans Affairs & Rehabilitation at the American Legion.
Celli added: "We are concerned specifically that if we fail to build on the infrastructure of the existing department, that eventually more and more of the resources will be cannibalized for the purposes of trying to outsource [care] and eventually the entire department will become unsustainable."
This segment originally aired March 15, 2018, on VICE News Tonight on HBO.