A Nova Scotia politician is apologizing for suggesting Jamaicans don't work as hard because they smoke weed. Her critics are happy to hear the apology, but they say her words expose systemic racism in the province that often goes unchecked.
MLA Elizabeth Smith-McCrossin, who is running for leader of the provincial Progressive Conservatives, made the comments Tuesday during a debate in the legislature about Nova Scotia's Cannabis Control Act as the province works out how it will sell recreational cannabis when Canada legalizes it later this year.
"I grew up surrounded by hard-working people who were clear-minded, sober, and productive," Smith-McCrossin said. "I have a best friend in Amherst who is from Jamaica. She said to me, 'Elizabeth, smoking marijuana in Jamaica is completely accepted, and there's a completely different work ethic and very low productivity in Jamaica.' I think we already have a productivity problem here in Nova Scotia. We do not need something else making it worse."
After her comments were called "racist" and "anti-black" on social media, the MLA quickly sent a statement of apology to VICE News. "I am sorry if my comments were hurtful," she said, adding that her words did not reflect the views of the PC Party of Nova Scotia.
"I made a mistake and take full responsibility for that," Smith-McCrossin continued. "I sincerely did not feel that my comments would be viewed in a negative light. Again, I apologize for my choice of words and any impression left that this was based on someone's country, race or ethnicity. I am certainly open to meeting individually with anyone offended by comments to better appreciate their perspective."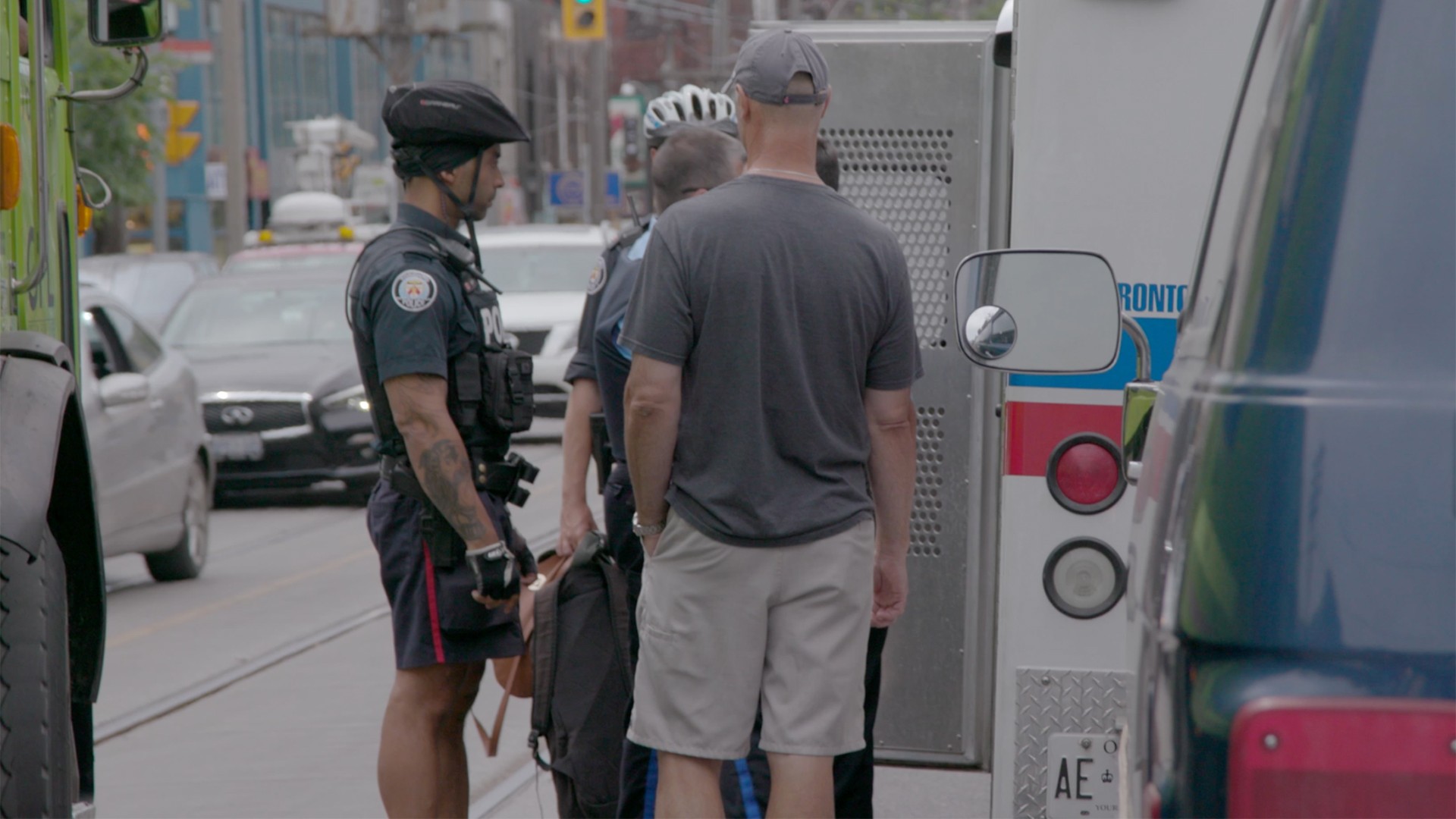 It isn't the first time a politician in the province has been accused of racism. In 2013, Liberal MLA Joachim Stroink drew criticism for sitting on the lap of a man in black face, who was dressed up as controversial Netherlands figure Zwarte Piet.
Smith-McCrossin's press release included a quote from her Jamaican friend Donna Gogan: "I have known Elizabeth Smith-McCrossin for many years. As a woman of colour, I can say without reservation that she is a good person who treats all people equally, regardless of race. It's unfortunate that our conversation has suggested otherwise from the Elizabeth Smith-McCrossin that I know."
Gogan did not reply to a request for comment from VICE News.
'INGRAINED ANTI-BLACK ATTITUDES'
"She just completely 'black friend-ed' that one," said El Jones, a Halifax poet, teacher and activist, when she heard the MLA's statement over the phone Wednesday. But Jones was glad the politician acknowledged the problem and apologized.
Jones was the first to draw attention to the MLA's comments in a Facebook post Wednesday.
"What's amazing is just how casual this kind of anti-black sentiment is," she told VICE News. "That it's something that can be just openly said in debate without any expectation that there will be a reaction, and that shows how ingrained anti-black attitudes are and how acceptable they are."
Dwayne Green, who previously worked as a senior government official in Jamaica and recently opened a Jamaican restaurant in Halifax, said the politician's comments weren't accurate.
"I don't think it's fair, for starters," Green told VICE News. "It's a proven fact: Jamaicans are hard workers."
Cannabis use in Jamaica and Canada is completely different, he explained. Rastafarians smoke weed as part of their religion and culture, but not everyone in Jamaica smokes weed.
"Marijuana use is more prominent in Canada than Jamaica. The vast majority of Jamaicans don't smoke [cannabis]," he said.
"What does Jamaica have to do with marijuana?" he asked. "That's global now."
STOPPED BY POLICE
Green is all too familiar with the stereotype that black people, particularly Jamaicans, smoke weed, and how that intersects with the over-criminalization of black people.
Police have pulled him over "many times" on his way home from work at his restaurant.
Three weeks ago, a cruiser pulled him over. First the officer asked if he had been drinking, to which he answered no. Then the officer asked several times if he had been smoking, even though he said he hadn't. Green says he doesn't smoke weed or cigarettes. "Of course I stopped talking to him because I saw where that was going."
"I drive a BMW, I'm a black guy, I have a Jamaican flag on my plate." Before anyone gets in his car, he tells them if they have weed to get rid of it "because we're going to get pulled over and it's very likely they will go the hard way on you."
In Halifax, black people are three times more likely to be stopped and subjected to street checks by police than white people, according to CBC.
New data obtained by VICE News through access to information and published this week shows that black and Indigenous people were overrepresented in cannabis possession arrests across Canada between 2015 and 2017.
During that time period, cities with the highest overrepresentation of cannabis possession arrests for black and Indigenous people were Regina and Halifax. In Halifax, black people were five times more likely to be arrested for weed possession than white people, despite studies showing cannabis use is similar across ethnic groups.
"That's a given," said an unsurprised Green when he heard the arrest numbers.
"It is what it is. This is Canada, this is Nova Scotia," he said. "I don't let it bother me. …It's been hundreds of years of being oppressed. At the end of the day, you just have to deal with it."
JAMAICAN FARM WORKERS
During the harvest season every year, farmers from Jamaica and other Caribbean countries travel to Nova Scotia as temporary foreign workers to pick berries, apples and other produce.
Farmer Josh Oulton told CBC he has deep respect for the work ethic of the Jamaicans he hires. Each year only a handful of Nova Scotians apply to work on his farm, he said, but they quit when other jobs come up.
"Who is picking the blueberries? Who is picking the apples?" Jones asked. "They're working hard to send money back to their families and they get characterized as unproductive?"
In a Facebook post, William Gogan, son of Smith-McCrossin's friend, explained that the MLA had misinterpreted what his mother said, but that the politician was not being racist.
"What my mother was trying to say was that she has seen the effects that marijuana can have on people both in Jamaica and in Canada," he wrote. "I can assure you that Jamaicans are far from lazy. Next time you're driving through the valley just take a look at who's working in the strawberry fields."
"I just wish people would take the time to find out all of the facts before they rush to judgment," he continued. "Elizabeth is almost like a second mother to me and it hurts to read all the negative things being said about her when I know that they aren't true."
"I don't think she's a terrible person," Jones said. But she said it's important to "[think] about where those ideas came from [and] where she picked them up."
"I know how black people are criminalized," she said. "These attitudes have serious impacts."