Photo of Tayte Hanson courtesy the author
I have never been lied to more than when I stare into a mirror.
After an eight mile run and an hour of heavy lifting in the gym, I find myself drenched in sweat, drinking a recovery shake before my full-length mirror. I'm wearing little more than glorified underwear, and I am underwhelmed. I can't help but analyze my musculature head to toe, taking careful stock of what needs work, where fat is slowly building up, and how I must avoid the chocolate cake I was craving for dessert.
The body I see weighs 160 pounds, stands at 5' 9", and clocks in at a mere 4.5 percent fat. By the books, I am in the top tenth percentile of humans walking the planet, fitness-wise. Yet I feel inadequate. I wouldn't describe myself as having low self-esteem, but when I look in the mirror, I feel overweight.
I've suffered from body dysmorphia for most of my adult life—a remarkably strange mental illness because though I know I'm fit, I don't see myself as such at all. I have multiple personal training and nutrition certifications; I've helped hundreds of clients become healthier and hotter. But I can never shake the inadequacies I see in myself.
And when you work in porn, as I do, body dysmorphia is a stranger journey still. It only took a few months after entering the adult film industry to see the kind of toxicity that runs within it.
By the time I shot my first porn, while I was in a place where I felt I'd made huge strides in terms of my mental health and body image, I was not prepared for the onslaught of internet trolls who'd consume my work, waiting to feast on every and any vulnerability they could. I wish someone had sat me down before signing my first contract and told me never to read the comments on my videos or the work of the bloggers who would write them up. But it was only natural to want to know what people thought, and though many had wonderful things to say, a million kind words can never make up for the mean ones. "You'd look sexier with more muscle." "Would you ever use Lean Out to look more twinky?" And my personal favorite: "It looks like you've been eating a lot."
Those kinds of comments would drive me crazy, and I had to learn not to let them become part of my internal dialogue, rather than just the ramblings of a random person online.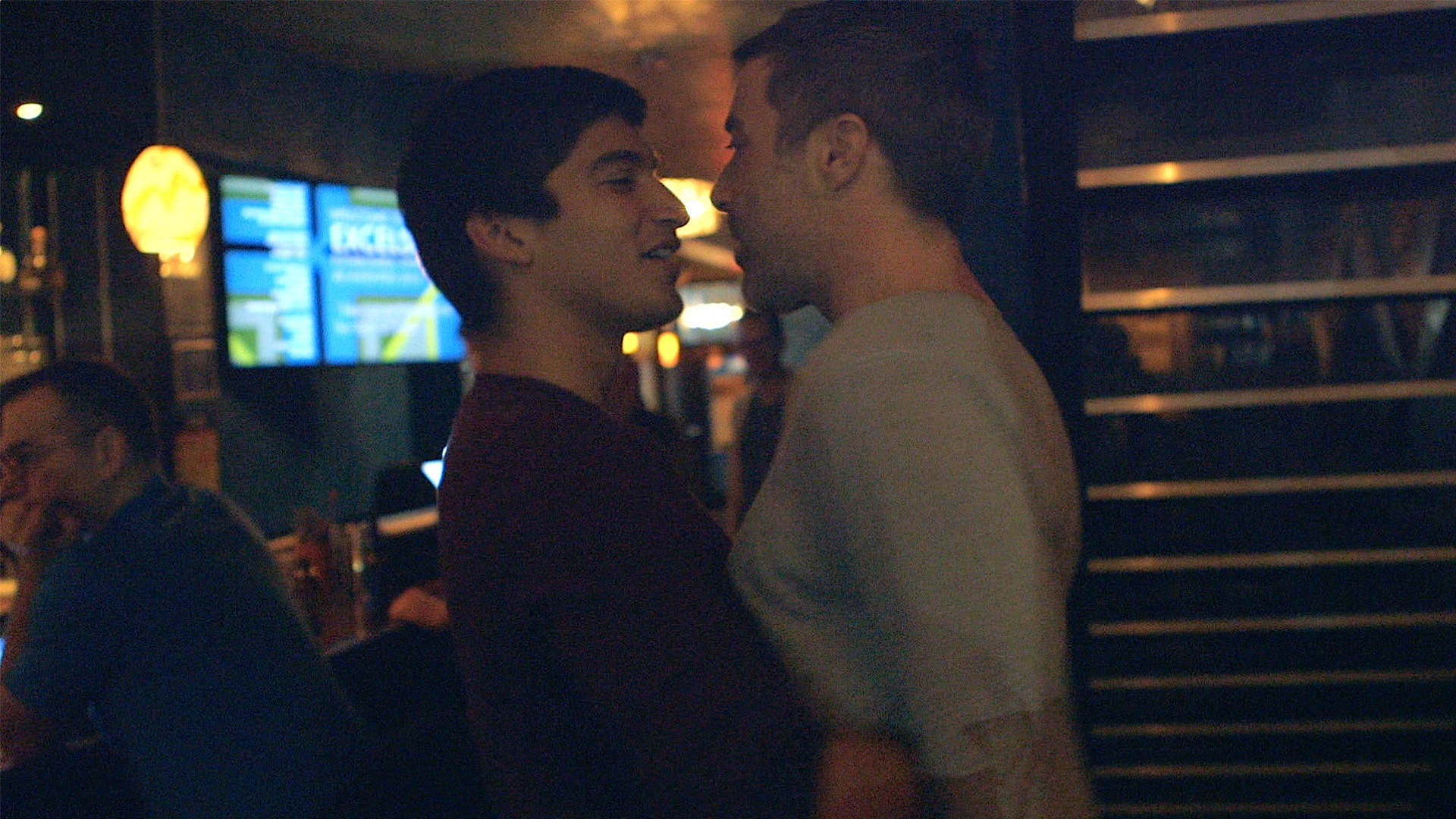 One of my good friends in the industry once told me a story about his very first shoot, at which he overheard his director and another model talking in a side room about how bringing him across the country to film was a bad idea and his pictures "looked much more fit" than he did in person.
To be clear, I realize the porn industry is one that's necessarily about the objectification of our bodies, and it's important to remain at the top of your game. But he certainly was at the top of his game—and overhearing those comments caused my friend serious pain and led to an eating disorder. Over the year that followed, he put himself on an extreme diet and started taking steroids. After 14 months, he was hospitalized, and needed both physical and mental therapy to treat his continuing body dysmorphia.
Several other friends and industry colleagues I know have similar stories. It's an issue that affects us all, regardless of age, sex, or sexual orientation. But I do think the more judgmental the community one immerses themselves in, the more disconnected they'll find themselves from reality. When your community prizes impossible standards of beauty and physique, anyone who fails to live up to those standards—even people considered conventionally attractive in the "real world"—begins to feel inadequate, and experience a sense of shame that can spiral into something uncontrollable. And I think that the toxic culture of gay porn might partly stem from toxic elements of the larger gay community.
I became highly involved in the gay scene in 2010, when I first started go-go dancing, and I believe those early experiences were the primary reason I developed such a warped sense of self. I remember one early night, dancing alongside two extremely fit, beautiful guys. I felt self-conscious before we even undressed, only growing more insecure as the night wore on; the more tips they received, the more I felt unwanted.
Over the next few years I took on a highly regimented workout plan, meal plan, and some incredibly unhealthy crash diet and diet pill experiences until I began to feel halfway decent about my body. For much of this time I refused to look in the mirror. When I finally found the strength to look at myself, I thought I'd found a measure of mental strength—a healthier place. But I still haven't.
It took about a year in the adult industry to harden to those commenters and bloggers, the outside voices who have nothing but triggering things to say about my body. But my inner voice still whispers to me about my inadequacies. I'll probably never look in the mirror and see exactly what I want to see. But it's the ability to feel that gap and still remind myself that I'm healthy and happy and alive where my true strength lies.
As human beings, we don't have to be perfect—we'd be pretty fucking boring if we were. But if we are to live with some degree of happiness, we have to be willing to love ourselves and all our flaws, both those that are real and perceived. I'm still working out which are which, and learning to love myself in the process.
Follow Tayte Hanson on Twitter.