Photo by Samuel Corum/Anadolu Agency/Getty Images
The point of no return: On Saturday, white supremacists, far-right wing agitators and armed militias from across the nation descended on Charlottesville, VA for a rally to "Unite the Right." The two-day demonstration was organized to protest the removal of a statue of Confederate General Robert E. Lee, and was a perfect storm for various hate-mongers, militias and angry white men to clash with counter-protesters and concerned locals. The scene was nothing short of utter chaos. Virginia Governor Terry McAuliffe (D) called for a state of emergency and the violence reached its peak when a car slammed into a crowd of anti-racist counter-protesters, killing 32-year-old Heather Heyer and injuring at least 19 others. There were also two police officers monitoring the events from above who died when their helicopter crashed nearby—the cause of that crash is still under investigation. Dozens more were injured and a nation is in turmoil. President Trump's generally perceived lackluster response to the incident has sparked public outcry and speculation on whether it was a wink to certain groups. On CNN, Charlottesville Mayor Mike Signer put direct blame squarely on the president and President Trump's failure to call out white supremacists as the main instigators is being criticized by many within his own party.
Given their unique relevance to balancing free speech and public safety, and the ongoing controversy around confederate monuments within city limits, we checked in on how mayors from different cities are responding to the weekend's events in what has been referred by many as a terrorist attack.
And if you're looking to support efforts to combat future intimidation from white nationalists and right-wing extremists, the Southern Poverty Law Center is accepting donations to protect people from discrimination.
Apprenticeship over scholarship: West Virginia is leading the movement on vocational -- aka career and technical -- education to revitalize the state's economy. These classes mirror a workplace environment: students clock in, are assigned professional roles, receive vacation days, and are even subjected to drug tests.
Teachers oversee students in a variety of state industries including health care, coal and fracking. President Trump has thrown his support behind the apprenticeship program, and in June he signed an EO to federally fund job training programs that contradicts the education budget cuts he proposed earlier this year.
---
Watch some more video on VICE: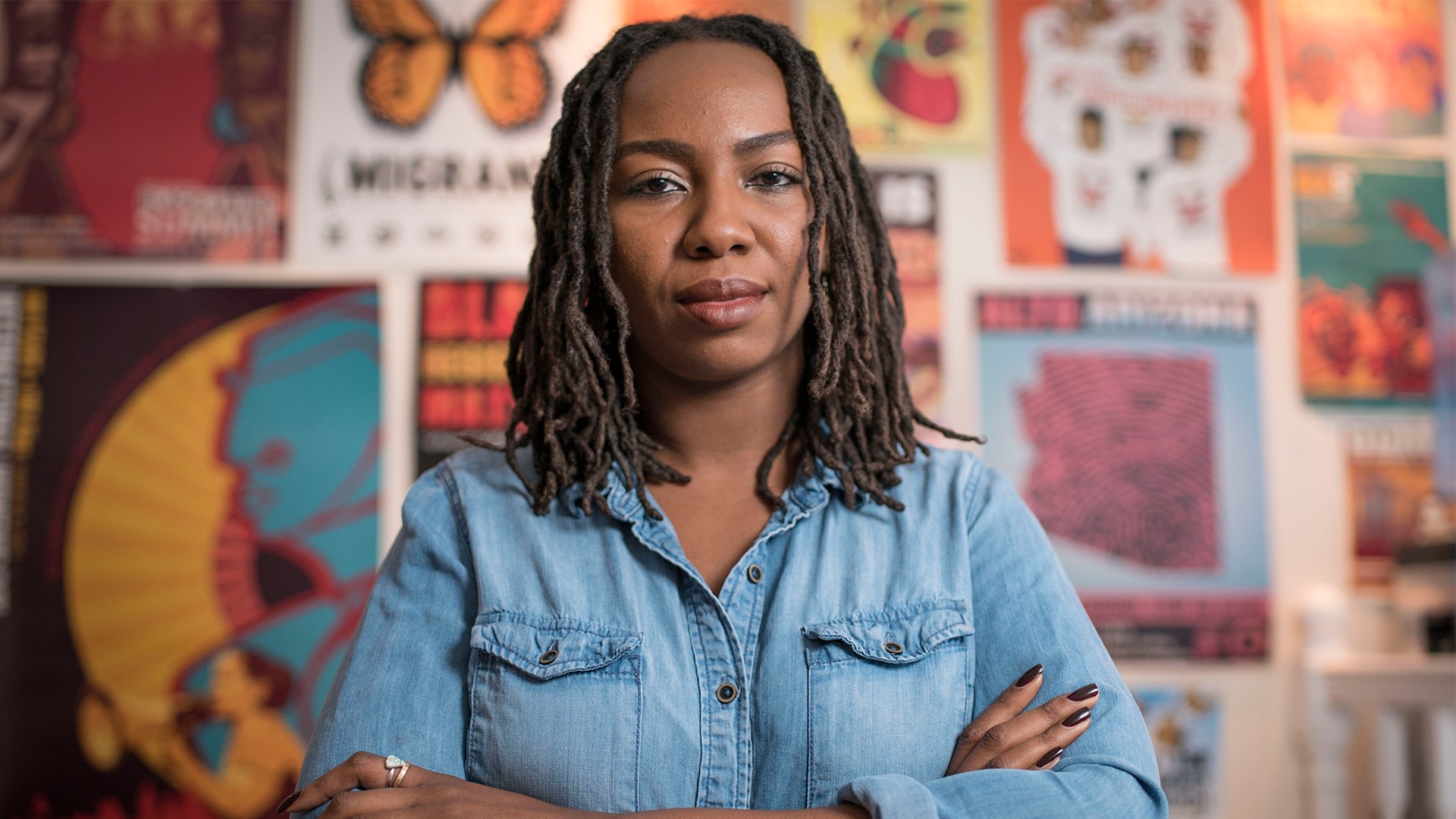 ---
That's what I like: Last Saturday Bruno Mars announced that he is donating $1 million from his show in Michigan to the victims of the Flint water crisis. The money raised from ticket sales are going to the Community Foundation of Greater Flint (CFGF), an organization assisting in the city's recovery efforts.
If you're also interested in supporting the efforts of the CFGF, here's how you can contribute to the cause.
Her-story: Last week, Supreme Court Justice Ruth Bader Ginsburg celebrated serving 24 years on the high court. Ginsburg is one of only four women to ever serve on the nation's highest court, and her time has been marked by progressive-leaning rulings. There's also been some controversy about her outspoken criticism of elected officials, which is seen as a serious "don't" for Supreme Court justices who are supposed to be politically-neutral.
One of Ginsburg's most influential rulings is United States v. Virginia of 1996, where she the wrote the majority opinion against gender-exclusive admissions policies that forced the Virginia Military Institute, an all-male public college at the time, to admit women.
Flipping the environment the birdie: The PGA Championship is one of the biggest events of the year for golfers and golf enthusiasts, but attendees were surprised to find out that recycling was not par for the course.
The August 7-13 event in Charlotte, NC drew more than 200,000 fans, so it goes without saying there was a lot of potentially recyclable trash that went to waste. After critics voiced their outrage, Championship Director Jason Mengel said that the tournament understands the importance of recycling and would look into incorporating it in the future.
The not-so-free press: On Thursday, a federal judge ruled that a New York Times editorial writer must testify in a defamation lawsuit filed by Sarah Palin. The former governor and vice-presidential candidate turned reality-tv-maverick has stated the New York Times "violated the law and its own policies" when an editorial connected her to the 2011 mass shooting by gunman Jared Loughner in Arizona. The story that is the basis for Palin's case was published on June 14 after the baseball field shooting of Republican Congressman Steve Scalise.
The Times issued an apology to Palin via Twitter and published a correction to the editorial, but she feels that's not enough. It's yet another example of the increasingly hostile relationship between the media and conservative political figures.