Ukraine's Ministry of Interior Affairs
Ukrainian authorities have ignored a string of attacks by far-right extremists on Roma settlements across the country in the past two months. Now the violence has turned deadly — and rights groups say the police are to blame for failing to act against hate crimes targeting the vulnerable minority.
In the latest attack, a group of masked young men armed with knives and batons attacked a Roma settlement in the woods near the western city of Lviv shortly before midnight on June 23. A 24-year-old Roma man was stabbed to death, while four others — including a 10-year-old boy — were seriously injured. Seven suspects aged 16 and 17, reported to be members of a radical far-right group called Sober and Angry Youth, have been arrested, along with a 20-year-old accused of planning the attack.
The incident was the fifth in a series of anti-Roma attacks allegedly carried out by far-right groups in Ukraine since April 21. While police have taken action in the latest case, no one has been charged over any of the previous offences, creating what rights groups say is a culture of impunity that has emboldened the extremists to ramp up their campaign of violence.
"This attack should be a final wake-up call for Ukraine's police to take decisive action against hate crimes," said Tanya Cooper, Ukraine researcher at Human Rights Watch. "Radical groups have not been held accountable for their attacks on Roma people, which could not but have emboldened them to commit more attacks. Now someone is dead."
Jonathan Lee, spokesman for the European Roma Rights Center, told VICE News that each of the recent attacks had been linked to far-right extremist groups, such as C14 and the National Druzhyna militia. The attacks — two in Kyiv, two in Lviv, and one in Ternopil — followed a familiar pattern, with groups issuing an ultimatum to the Roma to leave, before armed, masked men violently drive the community out and burn or destroy the settlement.
The attacks typically targeted the poorest and most vulnerable Roma communities, who were living in makeshift settlements and engaged in recycling work. Videos of some of the assaults were posted by the attackers to social media, including Facebook Live.
"Once the first attack happens, you're much more likely to get follow-up attacks, as they're inspired," said Lee.
His group launched proceedings against the Ukrainian National Police Tuesday over their inadequate response to the attacks, arguing that they had failed to protect the right to life by not taking reasonable steps to prevent them. In a number of cases, police had not opened an investigation, citing a lack of an official complaint from the victims. "You shouldn't need a person to formally complain when there's an attack on an ethnic minority," said Lee.
READ: Meet the man who's trying to start another revolution in Ukraine
Following the first attack, in the Lysa Hora nature reserve near Kyiv on April 21, police initially took no action, saying they'd received no complaints of violence; it was only after a video surfaced days later, showing families with small children fleeing in terror, that a criminal investigation was launched.
"It's at best negligence by failure to act; at worst, it's outright complicity," said Lee. "There's a definite reluctance there to take any investigative action unless they're absolutely forced to."
Ukrainian far-right militias, which have played a role in fighting Russian-backed separatists, receive tacit support from authorities in many parts of the country. Despite their attacks on minorities, members have been given official sanction to form "municipal guards" to patrol the streets in Kyiv and elsewhere.
"The most disturbing element of their recent show of force is that so far it has gone fully unpunished by the authorities," said Kyiv-based historian and political scientist Vyacheslav Likhachev. "Their activities challenge the legitimacy of the state, undermine its democratic institutions, and discredit the country's law enforcement agencies."
Recent attacks before Saturday's include:
21 April, Lysa Hora, Kyiv: Members of C14, carrying weapons, drive 15 Roma families from their homes in an attack captured on video, following an ultimatum for them to leave. Serhiy Mazur, a prominent C14 member, boasts on Facebook page about the success of the operation, carried out in cooperation with local authorities.
10 May, Lviv: 30 masked men set upon a settlement at 2 a.m., dragging people from their beds, beating them, and setting their homes alight. Police and ambulance staff attend the scene, but no arrests are made.
22 May, Velyka Berezovytsia, Ternopil: A group of masked men armed with guns and bats drive Roma families into the forest and set fire to their homes, injuring three people. Police were called as the injured came under renewed attack while seeking treatment at a local hospital.
June 7, Holosiyivskiy Park, Kyiv: Members of the National Druzhyna militia, after posting threats on Facebook, broadcast the destruction of a Roma camp on Facebook Live. Police initially say they do not intend to open any criminal proceeding as the camp was empty when they arrived, before eventually opening proceedings into a case of "hooliganism."
Now the attacks have become deadly, Ukrainian authorities are starting to take notice. Sergiy Knyazev, the head of Ukraine's National Police, issued a statement Sunday condemning the recent attack and acknowledging that such incidents had become more frequent.
Estimates of Ukraine's Roma population vary from 40,000 to up to 260,000. A distinct ethnic and cultural community, described by the United Nations as "among Europe's most excluded groups," they have faced persecution throughout Europe for centuries, including pogroms and forced evictions of entire communities.
The Roma are also facing growing hostility elsewhere in Europe as nationalist sentiment rises. Last week, Italy's hardline new Interior Minister Matteo Salvini called for a census of the country's Roma minority in order to deport those without Italian citizenship, sparking fears his rhetoric could provoke attacks on the community.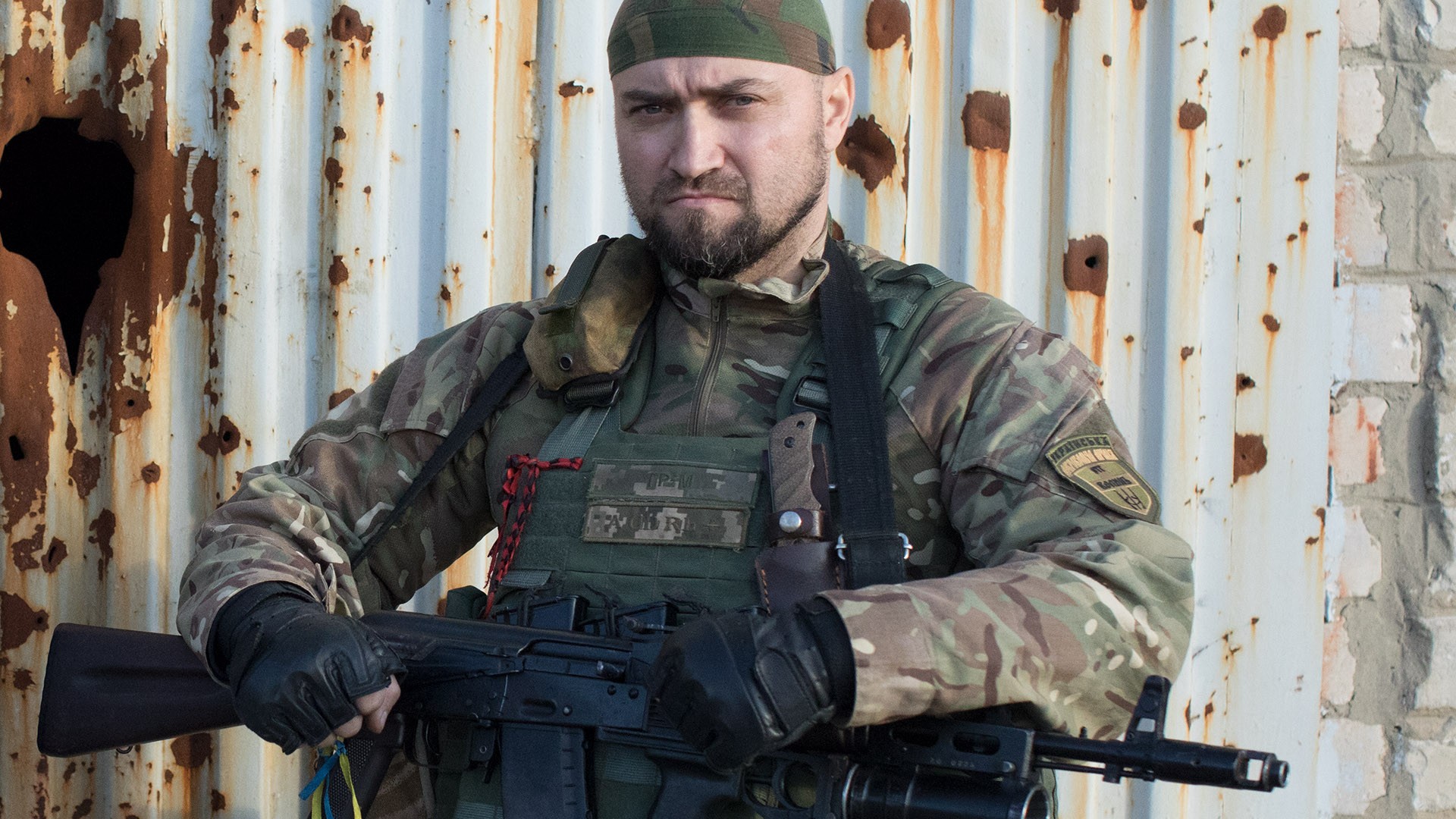 Cover image: Crime scene photos published on Ukraine's Ministry of Interior Affairs website.