Photo by John E. Sokolowski-USA TODAY Sports
Andrew Stoeten answers your questions in our Blue Jays Mailbag, which runs weekly at VICE Sports. You can send him questions at stoeten@gmail.com, and follow him on Twitter.
Welp. It seems as though the Toronto Blue Jays have gone and done the one thing they absolutely couldn't do, and repeated the horrific stretch of baseball we saw them open the season with. It's not over over—it's never really over here in the era of the second wild card, and the Jays entered the Fourth of July still just five back there before taking the second contest of their three-game set in the Bronx—but it's not good, and it feels worse.
This should be a refreshing little dip into the ol' mailbag, eh? So let's do it!
If you have a Blue Jays question you'd like me to tackle for next week, be sure to send it to stoeten@gmail.com. As always, I have not read any of Griff's answers.
Would you convert Osuna to SP next year? I know the move can be problematic but imagine rotation with him. If not a contender, no need for a closer.
Chris
I would do it tomorrow, to be perfectly honest.
Or… maybe not tomorrow—like I keep saying (read: trying to convince myself), the state of the 2017 season is maybe not as dire as it seems—but sooner rather than later. As in: if he actually wants to do it, I'd put the wheels in motion before the end of this season.
Maybe even if he doesn't want to do it. Because, as great as he's been for the Blue Jays, and as long as it feels like he's been here, I'm not sure any 22-year-old should have so much say in how the club should get the most out of his talents. Maybe in the room they'd feel different, but for me, his situation is not the same as a proud veteran not wanting to be moved off his position as he ages. Osuna hasn't even cracked 200 innings for his big league career yet!
This all may be a moot point, though. Osuna has been pretty adamant, at least publicly, that he prefers to pitch in relief. But, as I'm sure I've mentioned before in this space, and for whatever little this is worth, a friend (a journalist, not just some bozo) told me some time ago that he had it on pretty good authority that Osuna had said he'd like the chance to start.
Whatever the case, yes, this should be the plan. Not because they won't be a contender—who is saying they won't be a contender next year?—but because it's the right thing to do for his career and for the team. Having a 2 WAR closer is a tremendous thing, but you can figure out a bullpen well enough on the fly (as the Jays have, again, shown this year).
Potentially getting 200 innings a year out of Osuna would be incredibly valuable—not just in terms of those innings, but because the Jays wouldn't have to pay someone from outside of the organization to fill them.
---
Does the Montero addition signify the team is more likely to retool rather than do a full rebuild?
Josh
I think they are much more likely to retool than do any kind of full rebuild, but I don't think the addition of Miguel Montero signifies it. I don't think the Montero addition signifies anything, particularly, except that the club saw an opportunity to upgrade significantly at a position they'd been trying to upgrade all season.
Montero is a free agent at the end of this season anyway, so it's not like he's in their plans going forward. He might have some small value if they end up selling a bunch of pieces this month, or perhaps he helps them get back into the wild card chase, which, ridiculous as playoff talk may sound right now, is a long way from out of the question.
---
Will we wait another 22 years for the next playoff appearance?
"Dartguynation"
Hey, look! A fucking clown!
Yeah, I'd maybe go easy on the "decades-long sports team ineptitude" jokes with a handle like "dartguynation."
---
I think they are going to try and buy on the low at the deadline. If so, who do you think they are targeting?
Phillip Yes, buying low is definitely a possibility—we've already seen that in the acquisitions of Michael Saunders and Miguel Montero—but I don't have a good answer for you with respect to who they might be targeting. I dunno, go look at a list of this winter's free agent crop and figure out which ones you think can't be nearly as bad as they've been this year. Or, better still, just wait to be surprised rather than combing through the dregs of the league for some kind of a research project—or asking me to do it!
---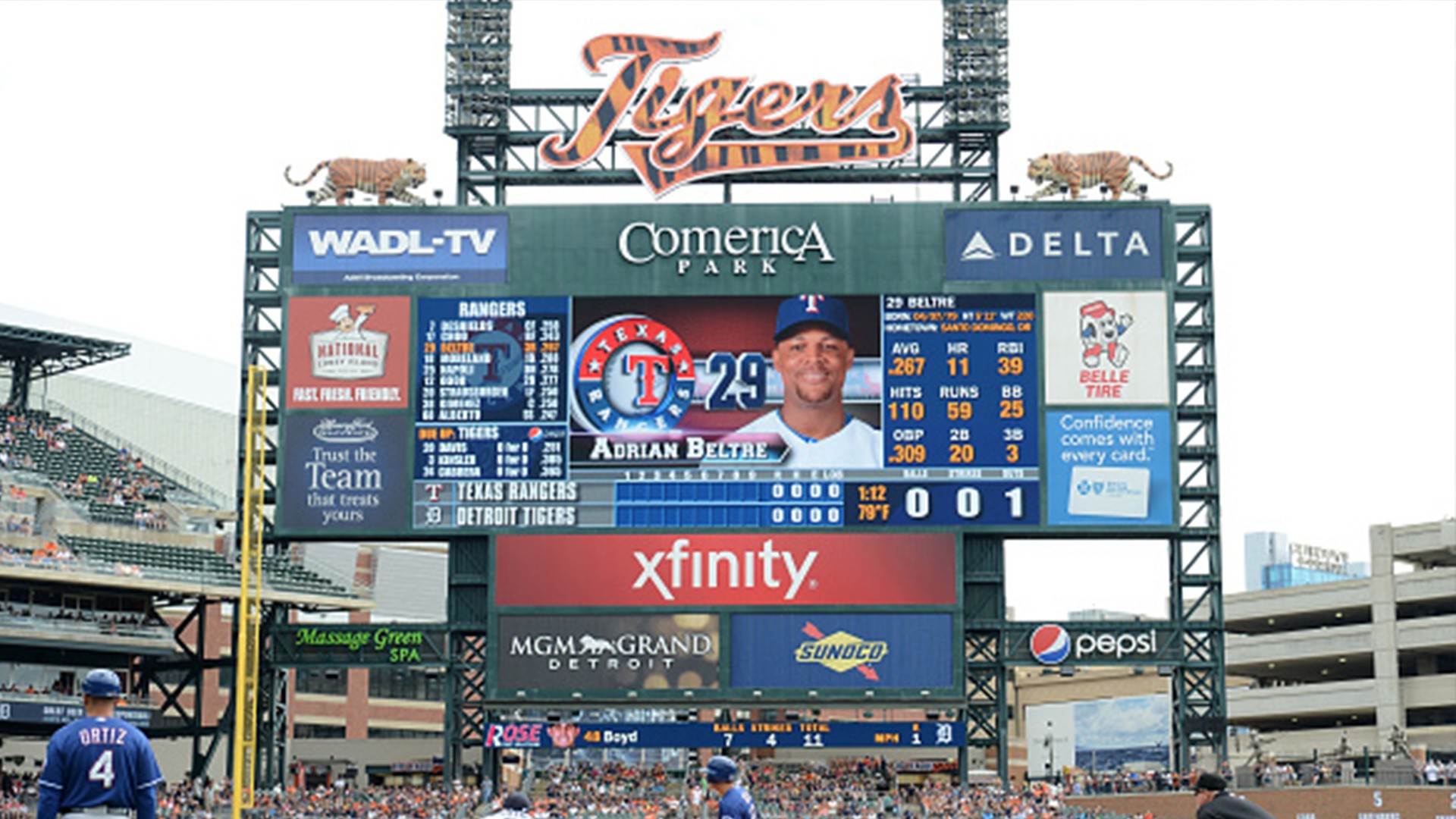 ---
I think you're probably right, though, that the club will be more inclined to buy than people right now are giving them credit. To be honest, I think they may attempt a combination of both low-key selling and buying, picking up some pieces that could still theoretically help them this year, might be able to help next year, while trying to get 2018 value out of their own guys who will hit free agency at the end of the season.
The collective bargaining agreement negotiated between the league and the players' association last winter has eliminated the qualifying offer for free agents who've already received one once in their careers. This makes guys like Marco Estrada and Jose Bautista quite a bit more likely to be dealt than they would have been under the old system—in which the Jays could have held them to the end of the season, made the qualifying offer, and then either retained them for one year at a reasonable price (if the offer was accepted) or received a high draft pick as compensation when they signed elsewhere. Now they'll simply be gone. The only value the club can get out of them before they reach free agency is via trade, and it wouldn't surprise me to see players like that move, but the Jays still making small moves to add a little and try not to completely throw in the towel on 2017.
Of course, if Bautista (102 wRC+, 0.6 WAR) and Estrada (4.86 ERA) don't play better over the next month, they may offer more value to the Jays' wild card chase (which, again, isn't so far fetched, even at this low point) than they'd bring back in trade, so maybe all of this will end up moot.
---
What's your ideal scenario for selling at the deadline? Estrada, Liriano, Smoak, Bautista, Smith, and Loup could bring back a haul if all are sold.
"Canucks/Jays"
Uhh… could they?
There is a lot to like about that group, don't get me wrong, but think of this from the perspective of a fan of the team that might be acquiring those guys. What sort of player would you want your team to give up for two months of Bautista ca. 2017? Would you give up your equivalent of a Rowdy Tellez? A Dalton Pompey? A Conner Greene? Because I don't think you'd be happy giving up any of those second tier prospects for—sorry for what I'm about to say!—the withering husk of what Bautista once was; a DH in right fielder's clothing whose slugging percentage has sunk from .536 in 2015 to .413 this year.
---
---
The same goes for Estrada—unless he quickly figures out what's gone wrong with his season—as it does for Liriano, as well. Teams will probably pay a little bit more for a "name" like these guys, banking on their track records and hope for good things from a change of scenery, but not enough to turn "not a whole hell of a lot" into a "haul."
A reliever like Joe Smith could help someone, so he might have a little value. Aaron Loup, as maligned as he's been over the years, is pitching well this season, has a year left on his contract, and is a somewhat rare commodity as a somewhat decent left-handed reliever, so could garner some interest, too.
The big trade pieces, though, are the ones who could still help the Jays next year. Steve Pearce's versatility was a bit oversold when he came here, and really he's become surplus to requirements given the emergence of Justin Smoak, so I certainly wouldn't be surprised to see him move (though you're not going to write home about whichever prospect he brings back). Smoak has made himself a commodity, too, especially—crazily—because he's got a cheap year left on his contract. Thing is: if the market for players like him this winter is anything like it was last year, is that second year all that much of an asset? Depends on how real anybody thinks his numbers so far are, and if someone is willing to offer a nice prospect (or anything above the level of an org. guy, frankly) the Jays should at least consider it.
The real jewel, though, apart from the guys you wouldn't expect to be traded (Josh Donaldson, Marcus Stroman, Aaron Sanchez, Roberto Osuna, etc.), is J.A. Happ. He's pitching well for the third straight year, striking out more guys than ever, and on a reasonable contract with a year still on it after this one. He'd fit very nicely into just about anyone's rotation for the next year and a half, and I think would have some real, genuine value on the trade market, should the Jays look to move him—especially if they were willing to eat some money in exchange for a better return.
If they made all of these deals today, though, would it be a "haul"? I think they'd get a haul of warm bodies, but certainly not any kind of transformative prospects. They'd get guys who might contribute to the next great Blue Jays team, but probably not ones it will be built around.
---
How will you look back on this era of Jays baseball?
Todd
Really fondly!
I'd say more here but, as a writer, I've probably got, like, six months to milk this question for all it's worth, so I'm not going give that all away at the bottom of an early July mailbag!