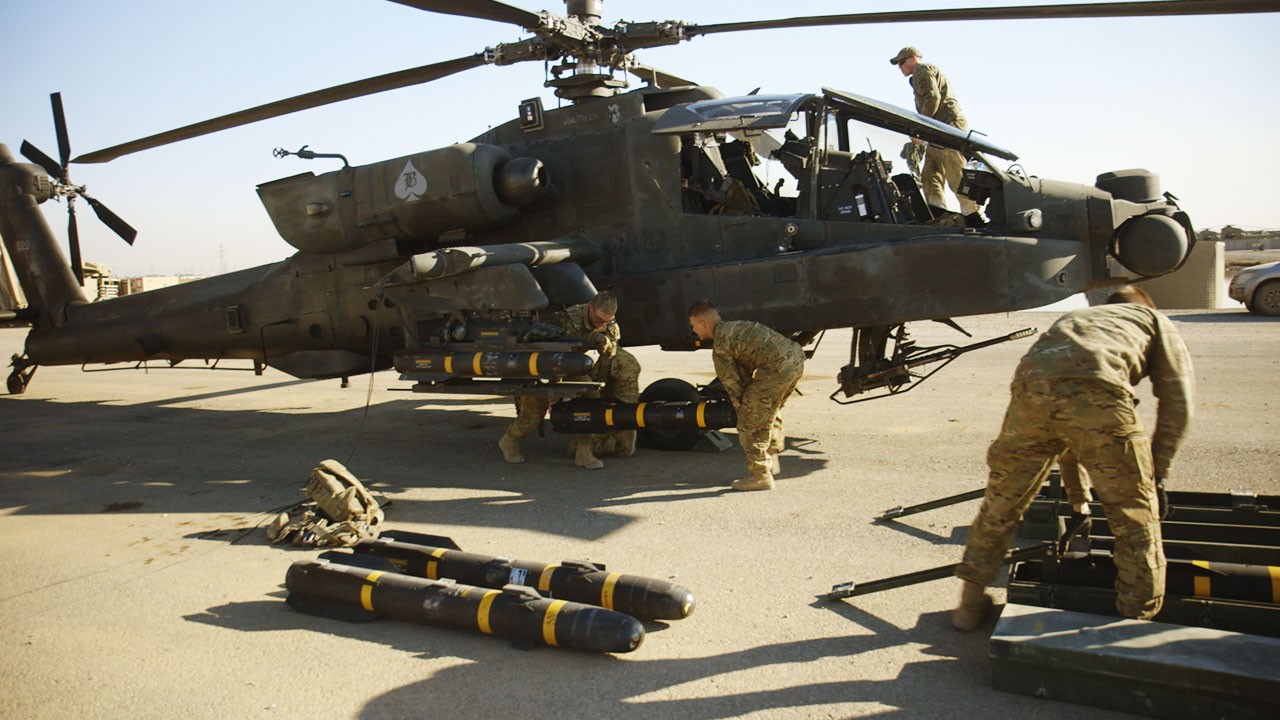 Apache helicopters are some of the most sophisticated weapons on the battlefield in the fight against the Islamic State group, and have played a critical role in the ongoing offensive to recapture Mosul, one of Iraq's most strategically important cities.
Since the offensive began in mid-October, Apaches have conducted more than 30 strikes, using more than 150 hellfire missiles on IS targets.
"When we show up, things quiet down," said Captain Philip Rangitsch.
The advanced helicopters were deployed in Erbil in northern Iraq as part of ongoing U.S support for Iraqi Security Forces's military missions on the ground.
VICE News correspondent Seb Walker spoke with members of Task Force Dragon about their role supporting Iraqi Security Forces in the fight to retake Mosul.