Six Democratic senators are demanding an investigation into whether Commerce Secretary Wilbur Ross lied to Congress about his finances, following the release of the "Paradise Papers."
The papers, which the senators cited, revealed a byzantine collection of offshore financial dealings for the former banker, including connections to the Kremlin.
"We urge you to examine the veracity of Secretary Ross's statements about his wealth, including responses provided to Congress, whether Secretary Ross has provided fabrication about other assets or shielded the existence of assets," the senators, led by Sen. Richard Blumenthal of Connecticut, wrote in a letter to the commerce department's Inspector General Peggy Gustafson.
Blumenthal spoke to VICE News exclusively as investigative journalists discovered the details of Ross' financial holdings and concluded that if Ross "fails to provide a convincing and compelling explanation, he ought to resign."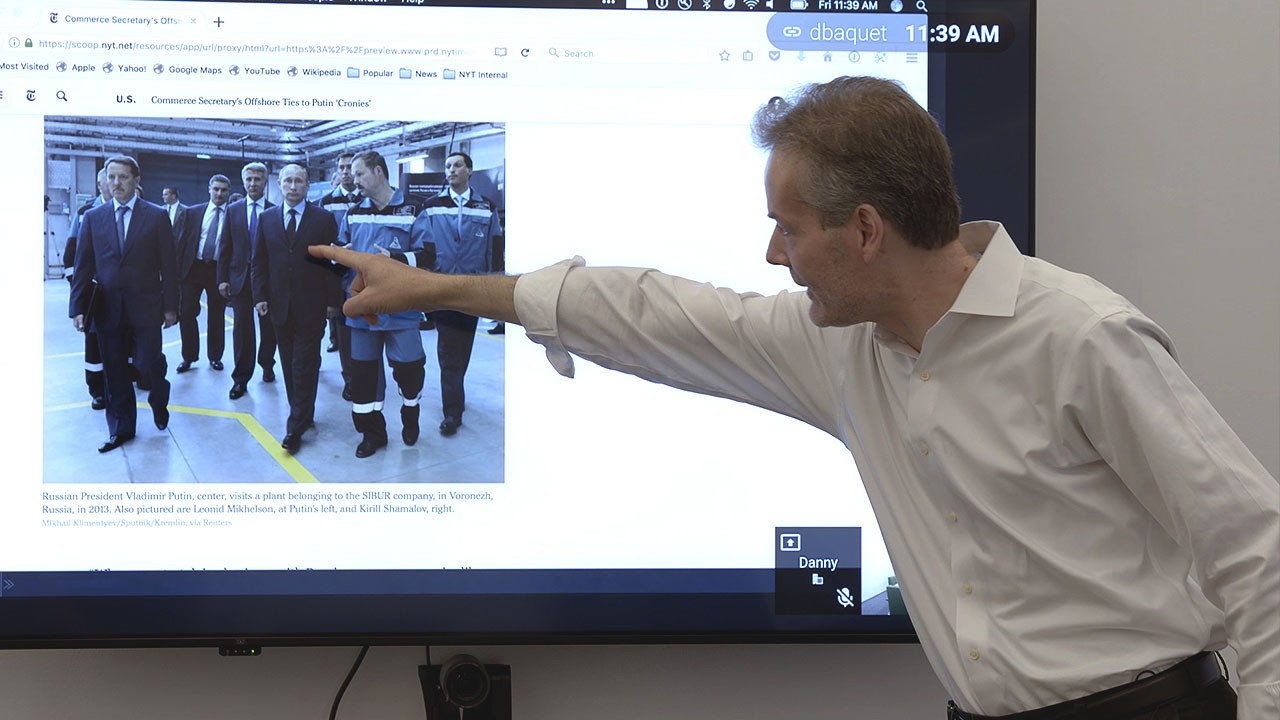 The "Paradise Papers" disclosures were followed up by a report from Forbes that concluded Ross had been deceiving the magazine for years about his true net worth. "It seems clear that Ross lied to us, the latest in an apparent sequence of fibs, exaggerations, omissions, fabrications, and whoppers that have been going on with Forbes since 2004," the magazine wrote.
The senators said the Forbes report and the "Paradise Papers" revelations raise questions as to the "extent of [Ross's] holdings" and whether he was honest in his previous financial disclosures in front of Congress.
Read: Everything you need to know about the massive Paradise Papers leak
They also requested the inspector general to look into whether Ross has actually divested his financial holdings, as he committed to doing in his confirmation process.
"As of today, there appears to be no proof of divestment of up to 14 of the assets that appeared on the list of assets he said he had sold," they wrote. Ross has also been given multiple extensions on divesting other assets by administration ethics officials, and the senators asked the IG to determine is such extensions were "valid."
It's not clear if Gustafson will follow the senators' admonitions, but if she does it will add to the litany of other inspector general investigations open into Trump Cabinet members and their use of private or military planes.
It's the second such investigation Sen. Blumenthal has called for in the past month. In October, Blumenthal also penned a letter to the inspector general for the Department of Homeland Security asking the office to look into the Trump administration's response to the crisis in Puerto Rico following the devastating hurricanes.